When it comes to wigs, the length of the hair can make a world of difference in your appearance. Whether you're looking for a short, sassy bob or long, flowing locks, understanding how to choose the right wig length is essential. In this guide, we'll explore the intricacies of wig length and provide you with the knowledge you need to make the perfect choice.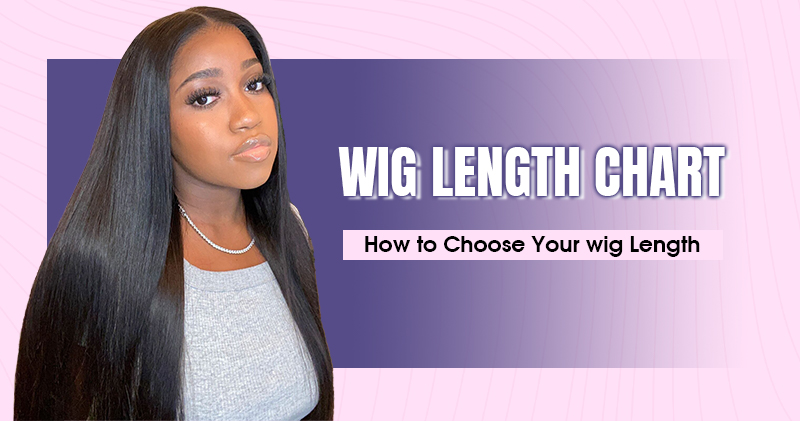 Wig Length Chart
A wig length chart is a visual guide or chart that displays various wig lengths, typically in inches or centimeters, and provides a clear representation of how each length looks.
A typical wig length chart might include illustrations or images of a model or mannequin with different hair lengths, along with measurements indicating the length of the hair from the crown of the head to the tips. This allows potential wig buyers to compare different lengths and get a better understanding of how a specific length will appear when worn.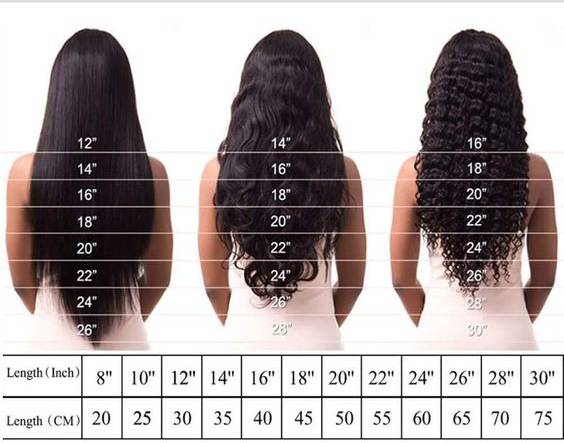 Understanding Wig Lengths And Different Hair Textures
Before we dive into the specifics of choosing a wig length, let's start with the basics. Wig lengths are typically measured from the crown of the head to the tips of the hair. The most common wig lengths fall into three categories: short, medium, and long. But the texture of a wig indeed has a direct effect on how long it appears. When two wigs have the same length in inches but different hair textures, the wavy or curly textures can appear shorter than straight hair.
Short Straight Wigs (6-10 inches): These wigs usually fall above the shoulders or even shorter, creating a chic and low-maintenance look. Short wigs are perfect for those who prefer a hassle-free hairstyle.
Medium Straight Wigs (12-16 inches): Falling between the shoulders and chest, medium-length wigs offer versatility and are suitable for various occasions and face shapes.
Long Straight Wigs (18+ inches): Long wigs extend beyond the chest, providing a dramatic and eye-catching appearance. They are ideal for creating a sense of glamour and elegance.
How to Measure Wig Length Based On Texture?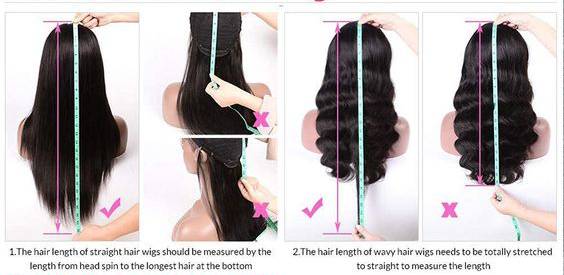 -Stept 1: Place the wig on a wig stand or lay it flat on a table. Smooth out the hair with a comb or brush to remove tangles and ensure an even length measurement.
-Step 2:Using a fabric or flexible measuring tape, start from the crown of the wig and gently extend the tape to the tips of the hair, following the natural flow of the hair. Make sure the tape is straight and not stretched or twisted. Note that if your wig texture is wave or curly, never measure before stretching out the hair.
-Step 3: Take note of the measurement in inches.
How To Choose Your Ideal Wig Length?
Wig length
The most important factor is how long you desire your wig look. Short length wigs are perfect for those who prefer a casual and carefree hairstyle. If you want timeless and glamorous look, go longer. But the longer the hair length, the more expensive it will be.
Wig Texture
Shrinkage is a characteristic of curly and wavy hair textures and is entirely normal. For individuals with these textures, it's important to be aware of the potential for shrinkage when purchasing.
Face Shape
Your face shape plays a crucial role in determining the most flattering wig length for you. If you have a round face, longer wigs can help create the illusion of length and add a touch of sophistication. Oval faces can pull off nearly any wig length. For square faces, softening angles with medium to long wigs can enhance your look.
Body Type
If you're petite, short to medium wigs can make you appear taller and complement your frame. If you're tall, medium or long length hair will add to your femininity.
Lifestyle
If you're constantly on the move, short to medium wigs may be more practical. Medium-length wigs offer a polished and sophisticated appearance, suitable for the workplace. Long wigs add drama and elegance to formal events.
Occasion
Short or medium wigs are comfortable and easygoing for everyday wear. Formal events call for medium to long wigs to create a refined look. Make a statement with a long wig, perfect for weddings, galas, or other glamorous gatherings.
Wigfever

Popular Wig Lengths
For ladies looking to seek a bold and distinctive personality, the Pixie Cut Bob wig is perfect. Beyond its alluring look, this kind of haircut has long been linked to courage and confidence, encouraging users to embrace their uniqueness and reject traditional beauty standards.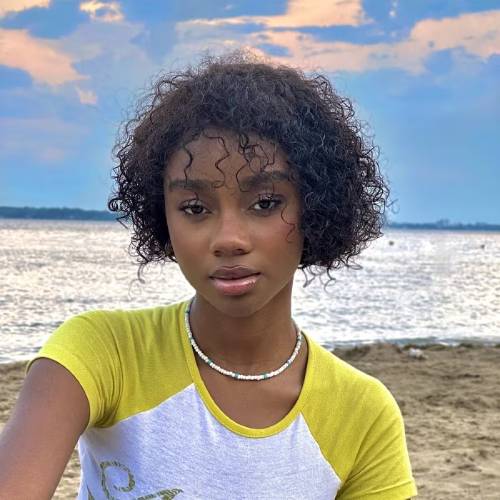 This pre bleached mongolian water wave wig is available in a variety of lengths ranging from 14 inches to 30 inches. One of the finest features of this type of wig is its pre-bleached design, which not only makes the wig more realistic to wear but also saves you time. Additionally, water waves cascading down the back create a striking, enchanting effect.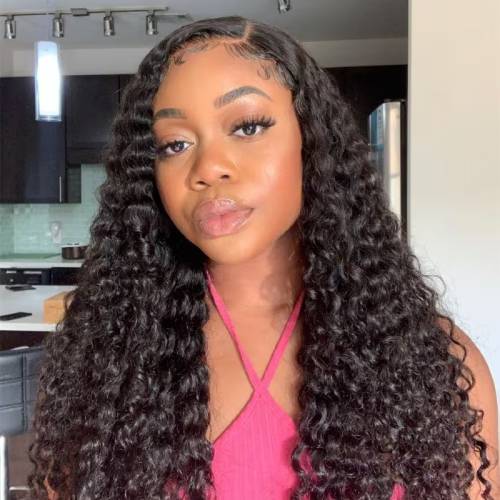 This super long straight wig allows you to choose from 30~40 inches. This length of hair fall almost all the way down to your hips or lower.Because of human hair wigs, this type of wig may be fashioned in virtually any way you can dream of.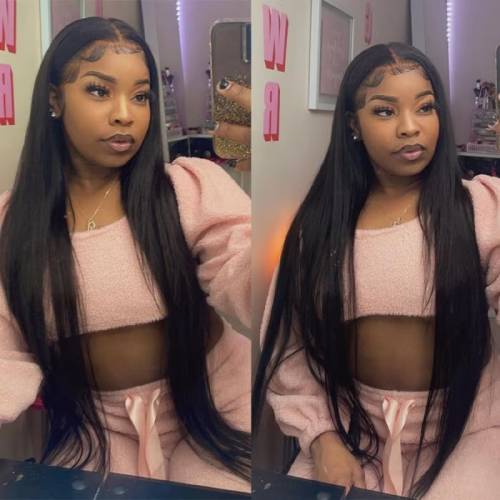 Final words
Thank you for reading, and we hope this guide helps you find the perfect wig length for your next stunning look! If you have any questions or want to share your experiences, feel free to leave a comment below.
Additional Resources
How To Make A Human Hair Wig Soft Again?
How To Wash A Human Hair Wig?
How To Safely Remove Glue Off Our Lace Wig Or Skin?