In today's fast-paced world, the wig industry has evolved immensely, offering an extensive array of wig types designed to cater to diverse needs and preferences.
Understanding the different types of wigs is not just a matter of fashion; it's a journey into the realm of self-expression, self-confidence, and practical solutions. From lace front wigs that mimic natural hairlines to wear go wigs that provide ease and comfort, each wig type serves a unique purpose.
In this blog, we will explain the many different types of wigs that make up the wig world. Let's have a look!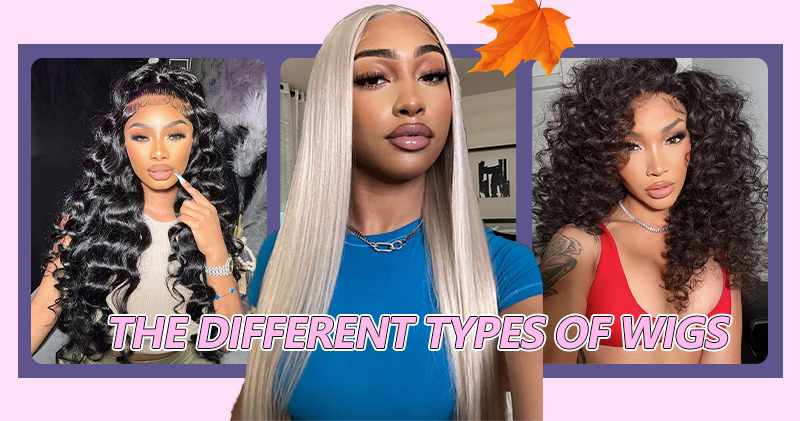 Different Types Of Wig Hair
Synthetic Wigs: These wigs are made from synthetic fibers such as polyester, acrylic, and nylon. They are affordable and come in a wide range of styles and colors. Synthetic wigs are easy to care for and maintain but may not last as long as human hair wigs. They are also less versatile in terms of styling.
Human Hair Wigs: These wigs are made from 100% human hair, which makes them look and feel more natural than synthetic wigs. Human hair wigs can be styled, dyed, and treated like natural hair. They tend to be more expensive than synthetic wigs but offer greater versatility and longevity.
Virgin Hair Wigs: Virgin hair is human hair that has never been chemically processed, meaning it hasn't been dyed, permed, or treated in any way. Virgin hair wigs are highly sought after for their purity and natural color.
Brazilian Hair Wigs: Brazilian hair is most popular because of its good hair quality, very soft, and easy to style, so suitable for straight and wave hair.
Mongolian Hair Wigs: The search volume of Mongolian hair has been on the rise in recent years because the hair is thick and tough, easy to keep curls, the curl is more durable, and it is not easy to break the hair and tie the knot.
Different Types Of Lace Wigs
Lace Front Wigs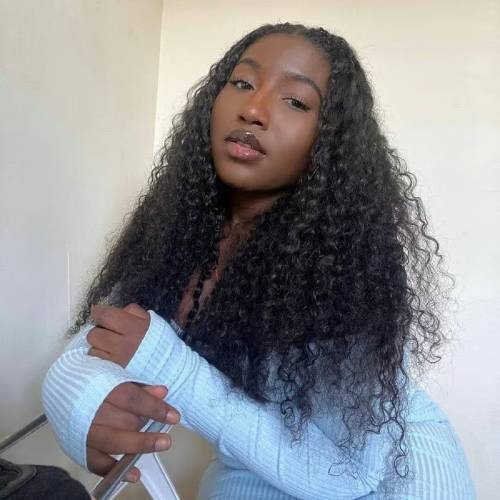 Lace front wigs come in various types based on the size of the lace area, you can find4x4, 5x5 closure wig type, 13x4, 13x6 lace frontal wig type and 13x5 lace part human hair wig available on the market.
Regular lace front wigs have a lace area that extends from ear to ear, typically about 13x4 inches in size.
The lace allows for a natural-looking hairline, making it appear as if the hair is growing directly from the scalp.
Lace front wigs are versatile and can be styled in various ways, including pulling the hair away from the face.
Full Lace Wigs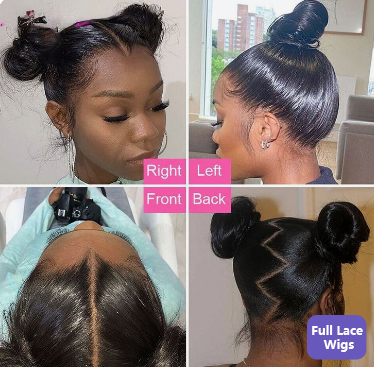 Full lace wigs are constructed entirely from lace, covering the entire head.
They offer the most versatility in styling because the hair is hand-tied to the lace base, allowing for natural movement and parting in any direction.
Full lace wigs are ideal for updos, space buns, and other complex hairstyles.
360 Lace Wigs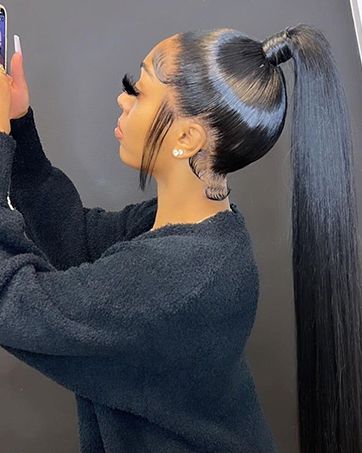 360 lace wigs have lace all around the perimeter of the wig, allowing for versatile parting and styling options.
They provide a natural-looking hairline from all angles, including the back. Often used for high ponytails and updos.
HD Lace Wigs (High Definition Lace Wigs)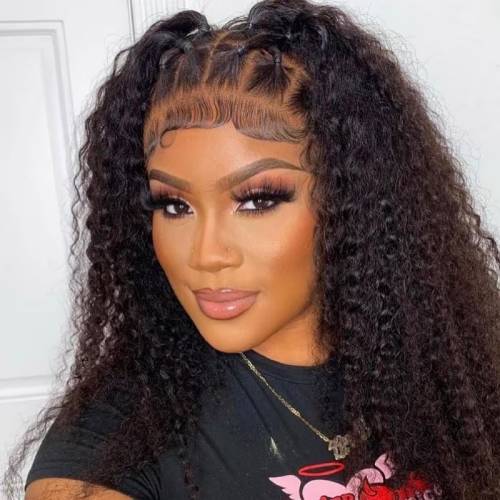 HD lace is an ultra-thin and transparent lace material that blends seamlessly with various skin tones.
HD lace wigs are known for their undetectable appearance and are ideal for those who want the most natural look possible.
Different Types Of No Lace Wigs
U part, T part and V part wigs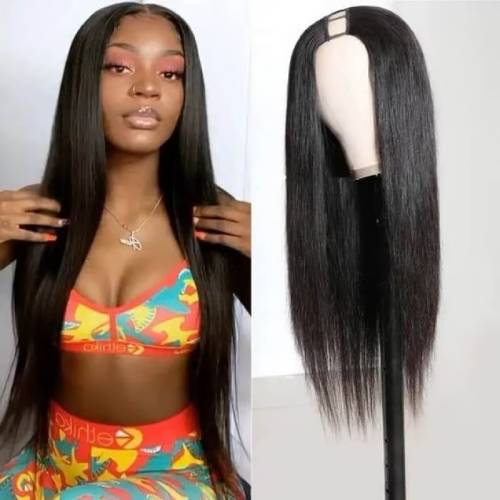 U-part, T-part, and V-part wigs are specialized wig types that feature different-shaped openings or leave-out areas for blending with your natural hair. Each type offers unique styling options and versatility.
All three types of wigs offer the advantage of showcasing your natural hair at the parting area while enjoying the convenience and variety of a wig. The choice between a U-part, T-part, or V-part wig depends on your preferred parting style and the specific look you want to achieve.
Headband wigs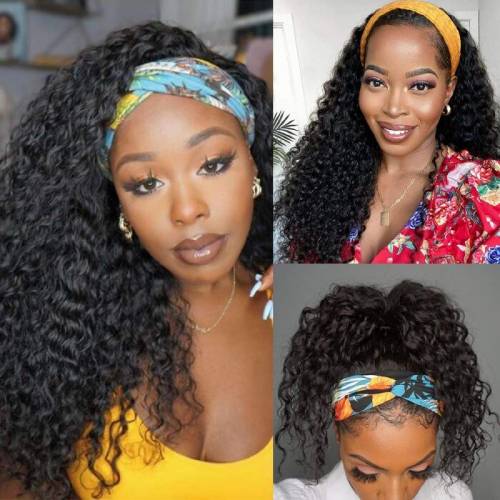 Headband wigs are a type of half wig that includes an attached headband sewn onto the front of the wig, covering the wig's hairline. they are a popular and convenient type of wig. These wigs are known for their ease of wear, versatility, and stylish appearance.
The versatility of headband wigs allows you to style the headband in various ways, such as tying it into a bow, knot, or bun.
You can also change the headband to match different outfits or occasions.
Different Types Of Wig Attachment Methods
Glue-on wigs
Glue-on wigs, also known as adhesive wigs, refer to wigs that are attached to the scalp using wig adhesive or glue. This attachment method is commonly used with lace front wigs and full lace wigs to create a seamless and natural hairline.
Glue-on wigs provide a natural and undetectable hairline, as the lace or mesh base blends seamlessly with the skin.
When applied correctly, glue-on wigs offer a secure and long-lasting hold, even in windy or active conditions.
You can style glue-on wigs in various ways, including pulling the hair away from the face, without revealing the wig's edge.
Wear go wigs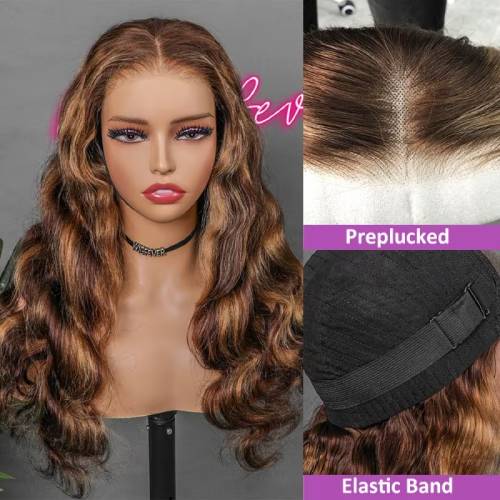 The wear-go wig is the newest fashion and a game-changer in the wig industry!
They are highly beginner-friendly and designed to be worn in just three seconds without the need for glue.
These wigs are pre-styled and ready to wear, making them a convenient choice for individuals who want a hassle-free solution for changing their hairstyle.
Clip-in wigs
Clip-in wigs, often referred to as clip-in hair extensions or clip-in toppers, are a type of hairpiece designed to add volume, length, or specific hairstyles (create highlights and lowlights without permanently altering your natural hair) to your natural hair. They are a versatile and easy-to-use option for those looking to enhance their hair without the commitment of traditional wigs.
Where Can i Buy Affordable Human Hair Wigs?
If you're looking to purchase affordable human hair wigs, our brand is a great option. Wigfever takes over the wig across the world. Our products are your best bet for finding high quality human hair wigs at reasonable prices. Plus, our online site runs regular promotions, and now users enter the code "fever5" to receive fall season extra 5% off!
To start shopping, visit the Wigfever website and browse our collection. We often have special promotions and discounts, so keep an eye out for those to save even more on your purchase.