Summer is just around the corner, and it's time to show off your brand-new personal look! When you're ready to soak up the sun, sand, and waves at the beach, we have an exciting announcement to share with you—introducing the all-new WigFever Wonder Curls Wig, designed to help you unleash your inner mermaid and dive into an endless summer dream.
What is Wonder Curls Wig
WigFever wonder curls wig refers to a long layered hairstyle with an emphasis on loose waves with a light texture. Wonder curls wig is a part of the wear go glueless wig collection, this sleek and flattering cut offers higher quality and a seamless outlook. Selected HD lace simulates the hair that grows naturally from your scalp while blending into your own hairline. You can style silky, smooth virgin human hair with all your favorite hot tools to create any look your heart desires. No need to use glue to secure it, put it on and just go, making your glowing charm wherever you are.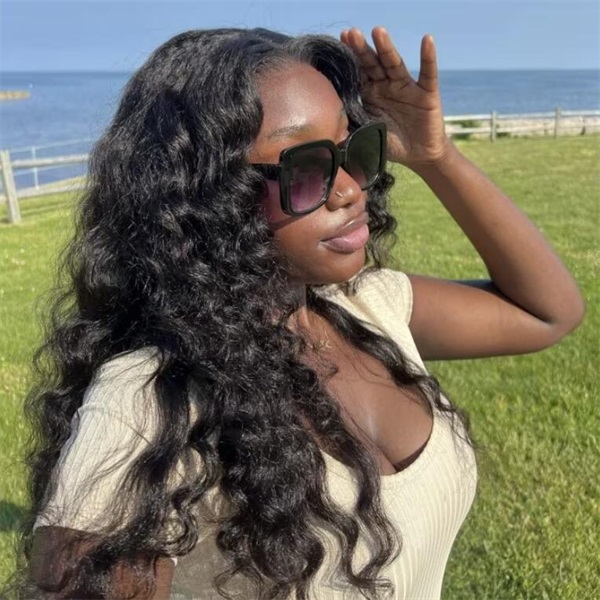 Features of Wonder Curls Wig
Hair Texture
Wonder curls wigs are known for their distinctive texture, which is characterized by loose, flowing waves that resemble natural beach waves. This texture adds volume and movement to the hair, creating a soft and romantic look.
Versatility
One of the key features of a wonder curls wig is its versatility. You can style the waves to achieve different looks, such as brushing them out for a softer wave or using heat styling tools to create tighter curls. This flexibility allows you to adapt the wig to different occasions and personal preferences. Whether at a cocktail party or family dinner.
Effortless Elegance
Awonder curls wig offers a timeless and effortlessly elegant look. The loose, flowing waves add a touch of glamour and sophistication to any hairstyle. Whether you have short or long hair, the body wave wig instantly enhances your natural beauty and creates a stunning, voluminous appearance.
Protection and Hair Growth
Opting for a wonder curls wig gives your natural hair a break from heat styling and harsh chemicals. This helps to protect your hair from damage and promotes healthier growth. While wearing a body wave wig, you can allow your natural hair to rest and rejuvenate, leading to stronger and more vibrant locks.
Natural Appearance
Thanks to advancements in wig technology wonder curls wigs now offer an incredibly natural appearance. High-quality human hair is used to meticulously recreate the texture and movement of natural waves. The realistic appearance of a wonder curls wig ensures that no one will suspect you're wearing a wig, giving you the confidence to rock your new hairstyle.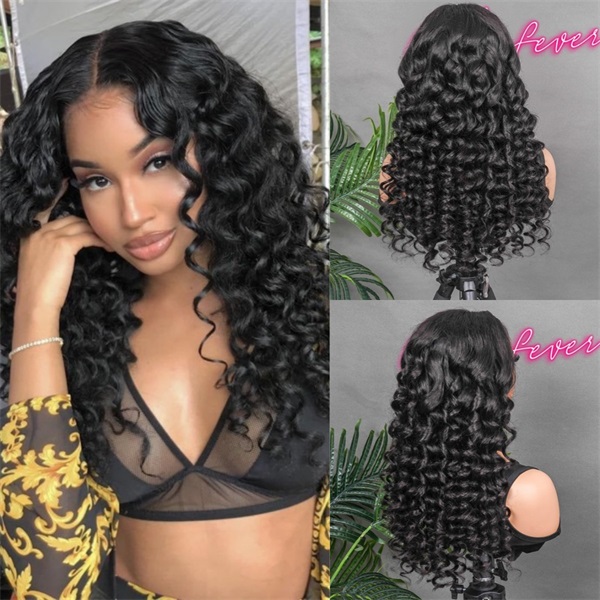 Why You Should Choose WigFever Wonder Curls Wig
Unique Manufacturing Process
a. Pre-plucked Hairline: Our wear-go glueless wigs are all operated by professional hair stylists featuring salon quality which can give you a perfectly natural hairline. Save the cost and time of going to a professional stylist for customization.
b. Pre-cut Lace: WigFever's unique process, our zig-zag shape lace edge is more natural than the flat lace shape of other brands, it can perfectly fit your scalp. Cutting your wig by yourself is troublesome, it is difficult for novices to operate, and it cannot be saved if you make a wrong cut.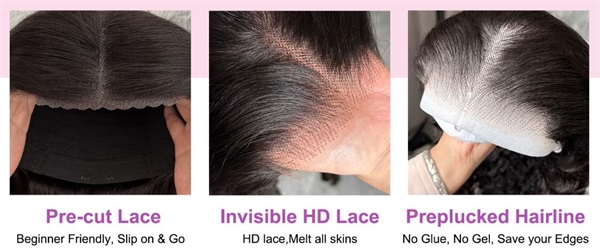 Upgrade 3D Dome Cap
3D dome cap with a unique patented design that can fit your head more tightly, so that there is no need to use combs to secure it. Besides straps also reduces friction compared to traditional cap and is more comfortable. Friendly to those with bald heads and sensitive skin. The Cap material has been upgraded to be more elastic and soft. The air permeability is stronger than other brands' air caps, and it can reach 99% after testing. Even if you sunbathe at the beach in summer, it will not be hot and humid. The built-in adjustable elastic straps have better support and can fix the wig to prevent it from falling. The size of the cap is 22.5inch which is suitable for medium size head circumference. The adjustment straps can be used to fit 22-23 inches. It is more suitable for the actual needs of customers. WigFever also accepts customized hair caps, bringing unique and comfortable customized hair cap services for special users.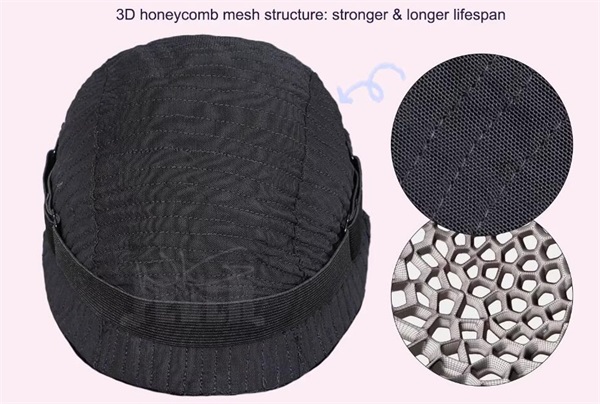 Cost-effective
Compared with the 4*6 and 4*4 of other manufacturers, the WigFever wear go closure lace wigs have a larger area of 4*7 inches lace, and it is more flexible on hair styling because it does not need glue to secure. The hairstyle is more designable so you can do the side part, middle part, or even the free part, it looks like a frontal wig. You can enjoy the appearance of the lace front at WigFever for the price of a closure wig.
Comfortable and Convenient
No glue is required, friendly to all kinds of people, and easy to wear. Easy to maintain. The saved cost and time can be invested in your own hobbies, and the straps are better for storage and can be hung on hangers.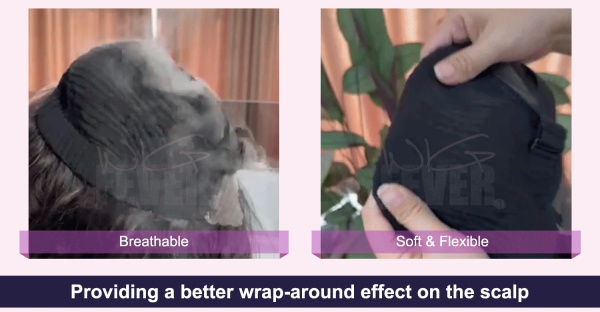 Conclusion
Get beach-ready and embrace your inner mermaid with the WigFever wonder curls wig. Let it is glamorous curls and soft texture transport you to a realm of endless summer dreams. Make a splash at the beach and turn heads wherever you go with this extraordinary wig. Dive into the magic and make this summer your most unforgettable one yet!