Are you seeking a hassle-free and trendy stylish human hair wig with a comfortable wearing experience? Among the various types of wigs world, body wave hair stands out for its easy maintenance and timeless elegance. In this blog, we will introduce you to why you must try the glueless body wave wig, a perfect choice for your convenience and effortless beauty.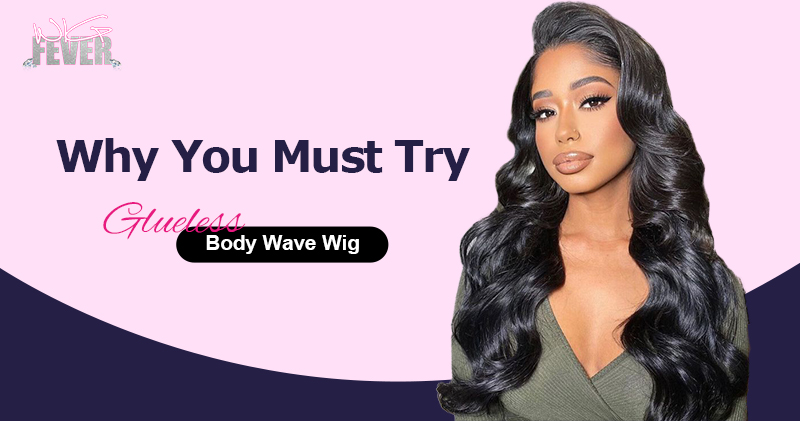 What is Body Wave Hair?
Body wave hair refers to a type of wavy hairstyle that features loose, natural-looking waves with a soft and smooth texture, just like a beauty's "S" line body shape. Body wave hair strikes the perfect balance between curly hair and straight hair, creating a gentle and flowing wave pattern that gives you a relaxed and carefree vibe.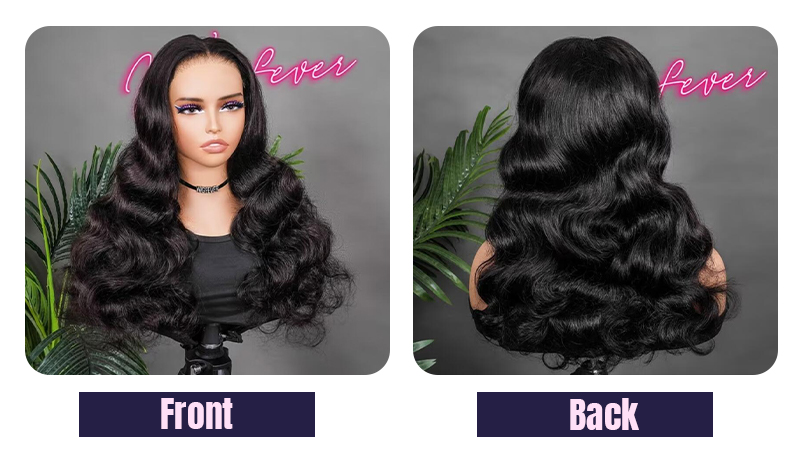 1. Low Maintenance
One of the most significant advantages of choosing a body wave wig is its low maintenance. Unlike curly wigs that require extra attention, this type of hair texture means you will spend less time on detangling and styling, making it a go-to option for anyone with a busy lifestyle.
2. Bouncy Curls and Voluminousness
The bouncy curls of body wave hair can add volume to your hair, enhancing your facial features, and modifying your face shape, making it a desirable choice for those who want to add some texture and movement naturally.
3. All-match Hairstyle
Body wave hairstyle can effortlessly complement any occasion and outfit. Whether you want a classic and elegant rich auntie vibe, or the lively and trendy Barbie vibe, body wave hair is all suited for creating these vibes.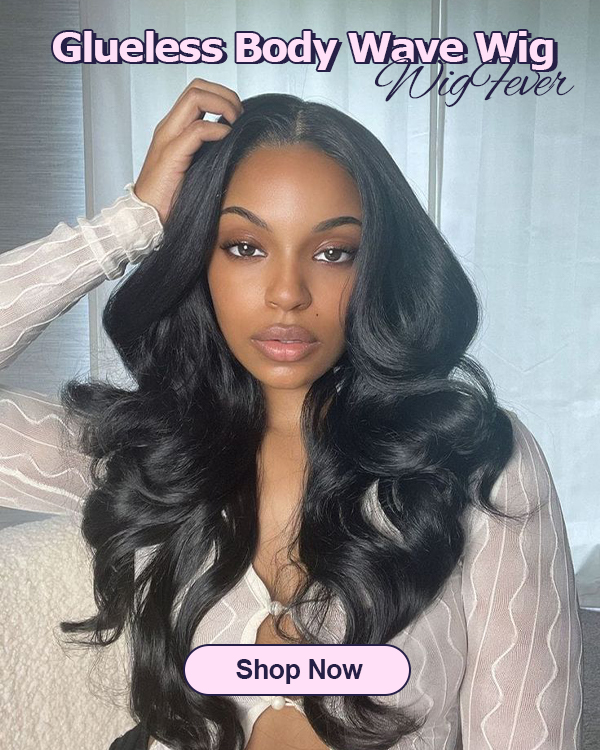 Why You Must Try WigFever Glueless Body Wave Wig
Effortless Application and Removal
One of the primary advantages of the glueless body wave wig is its easy application and removal process. Unlike traditional lace front wigs that require the use of adhesive glues or tapes, glueless wigs eliminate the mess and potential damage caused by these products. Instead, they come with adjustable straps inside the dome cap, allowing for a secure and comfortable fit on your head. The absence of glue means you can easily put on or take off the wig in a matter of seconds, making it both a time-saving and effort-saving choice.
Comfortable and Breathable
Another compelling reason to try a glueless body wave wig is the level of comfort it offers. The unique 3D dome cap ensures a snug fit without causing any discomfort. Additionally, these wigs are designed with a breathable cap that allows air to circulate freely, preventing your scalp from feeling humid or sweaty. Whether you wear the wig for a few hours or an entire day, you can enjoy a comfortable and pleasant experience.
Styling Versatility
WigFever glueless wigs have a larger size part and offer endless styling possibilities. You can experiment with different partings, half-up, half-down styles, or even updos to suit your mood and outfits. The natural flexibility and movement of the body wave hair make it easy to achieve the perfect hairstyle effortlessly. Besides, you can even straighten the body wave hair by using a flat straightener or create tighter curls with curling iron. Don't forget to apply heat-protectant spray before using heat.
Convenient
It is difficult for novices to create perfect waves with curling iron, while body wave wigs are pre-shaped, which saves your styling time and effort. Moreover, all WigFever Brand glueless wigs have already plucked hairlines and cut the zig-zag shape lace edge that gives you a convenient and comfortable wearing experience.
WigFever Glueless Body Wave Wig Install
WigFever Glueless Body Wave Wig Customer Reviews
K***J 06/27/23
The hair is very soft and full. It has a nice natural-looking texture the lace melts easily as well. Very good quality for the price.
S********e 07/08/23
The wig is as pictured. I got a 24-inch Brazilian. the pictures I put are fresh out of the pack, how it looks with no water, and the last one I put flexi rods in. I also have a tiny head so I adjusted the wig band that came with it & it fits very well and I did the shake test with no glue and it stayed on.
S***T 06/25/23
I'm in love with my hair and will definitely be ordering again! I've been receiving amazing feedback and will definitely recommend this hair!
V***M 06/25/23
This hair is so beautiful the installation was great my hairstylist really enjoyed working with this wig. the wig is gorgeous I've gotten so many compliments. No mix, barely any shedding. It's absolutely true to length and definitely worth the purchase.
6 Must-try Body Wave Wig Hairstyles for Black Women
Middle Part Body Wave Wig with Baby Hair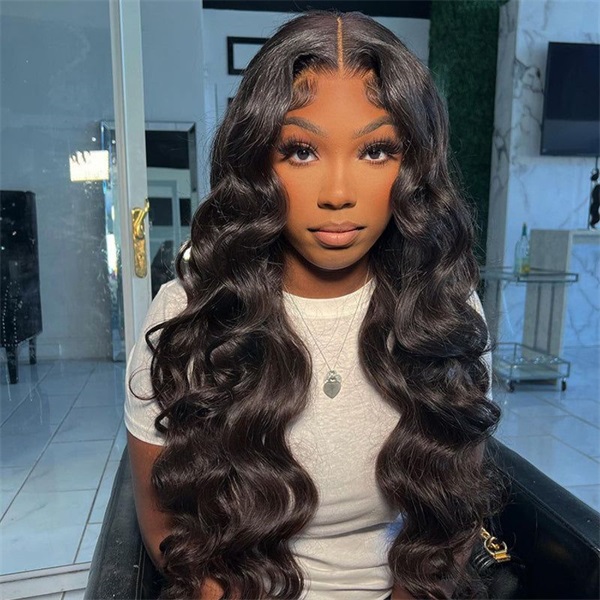 Body Wave Wig with Bangs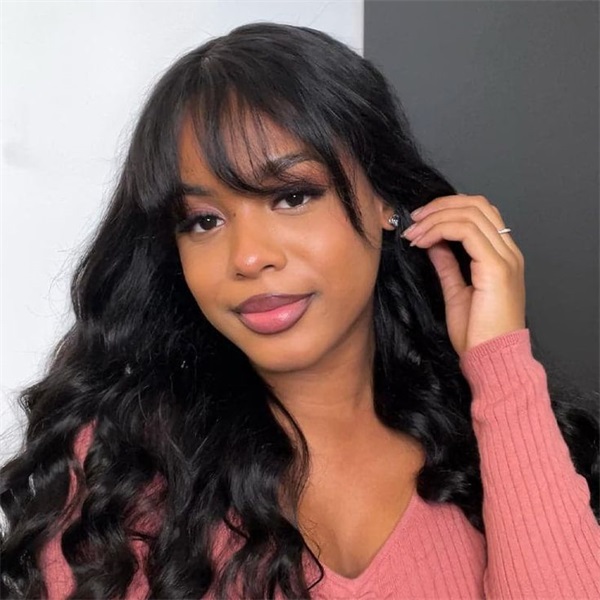 Half Up Half Down Body Wave Wig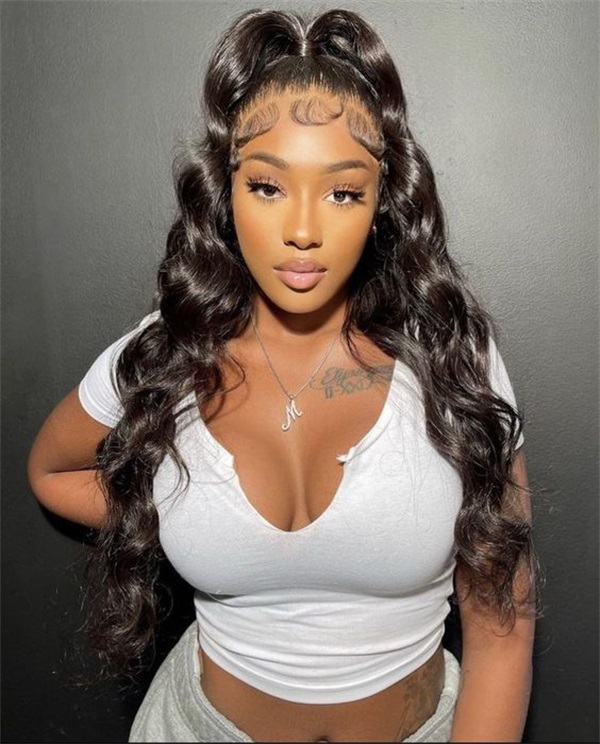 Body Wave Wig with Half-up Half-down Pigtails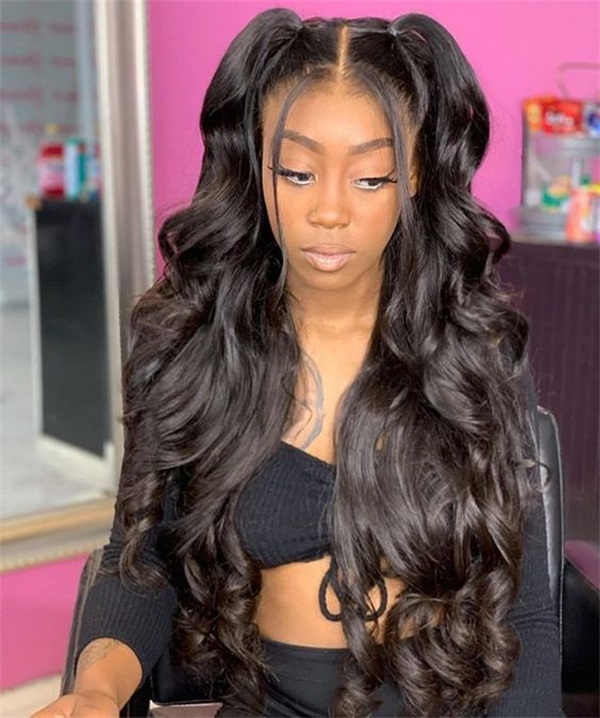 27# Color Highlight Body Wave Wig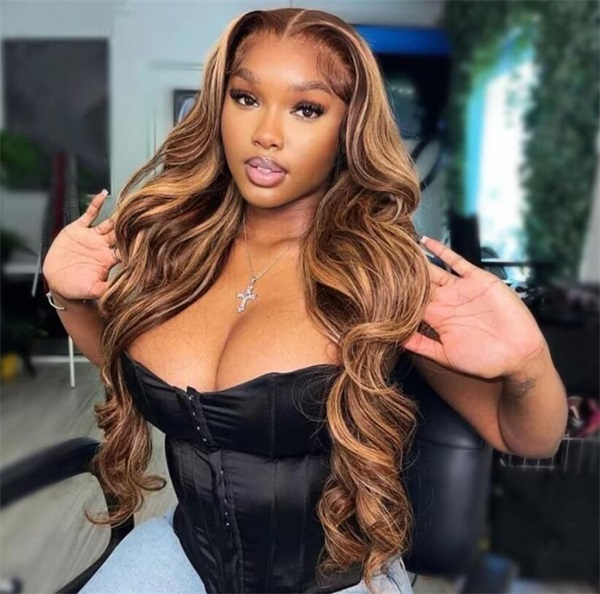 Conclusion
WigFever glueless body wave wig is a game-changing wig option that offers comfort, convenience, and a natural appearance. Its easy application and removal process, along with its protective benefits for your natural hair, make it a must-try for all wig enthusiasts. Embrace the beauty and versatility of the glueless body wave wig and discover a world of endless possibilities for your hairstyling journey.
Related Posts
Fascinated By Barbie Hairstyles: Showcasing Your Girls Power