A recent movie Barbie starring Margot Robbie and Ryan Gosling has created a buzz. The values of freedom, self-confidence, and equality conveyed in this film have resonated with many women. This has also sparked a nostalgic Barbie trend. Lately, dressing up in Barbie style has been popular on major social platforms to see movie Barbie. In this blog, we will help you get a Barbie hairstyle and dive into the Barbie world!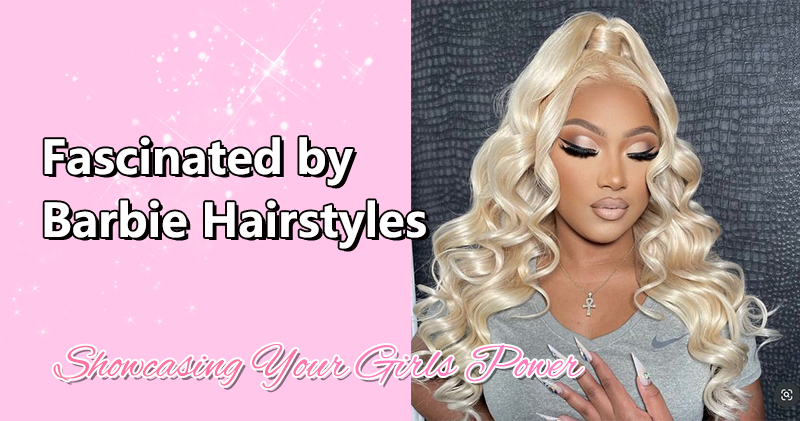 What are Barbie Hairstyles
Barbie hairstyles are typically associated with Barbie dolls, which are popular fashion dolls designed by Mattel in 1959. Barbie dolls are known for their glamorous appearance, different collections include various characters and professions, from astronauts to scientists, engineers to athletes, showing a diverse collection of fashion choices. Barbie has shown that girls can be anyone they desire to be. Just like the dolls, every girl has her own distinctive qualities that make her special.
Barbie hairstyles play an important role in defining their overall Barbie vibe look. Barbie's hairstyles are in diversity which can range from silky straight flowing hair to curly shorts, often complemented by modern trends and reflecting the changing times. Barbie dolls have inspired generations of young girls to embrace their uniqueness and strength.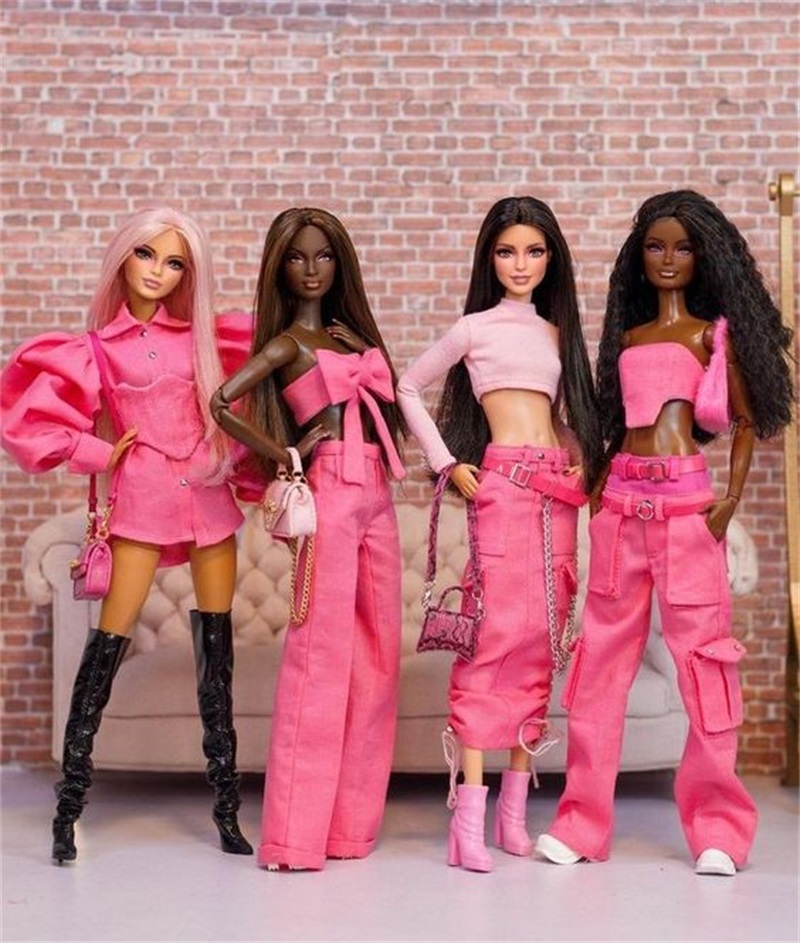 Fascinated by Barbie Hairstyles: Showcasing Your Girls Power
Barbie hairstyles allow for various styling options. Whether you prefer elegant styles or trend-forward vibes, there is something for every girl to find a Barbie hairstyle for her. However, many girls are worried about natural hair. Wearing a wig is an ideal way to quickly switch your hairstyle without experiencing a permanent change. Here are the Barbie hairstyles you can achieve by wearing a wig.
1. Silky Straight Blonde Barbie Hair
This is the most classic Barbie hairstyle. When you mention Barbie, you always think of her representative blonde hair. Sometimes it is a high ponytail, sometimes it is two buns, this hair allows for various styling options. Barbie played by Margot Robbie also appeared in the movie with classic blonde hair.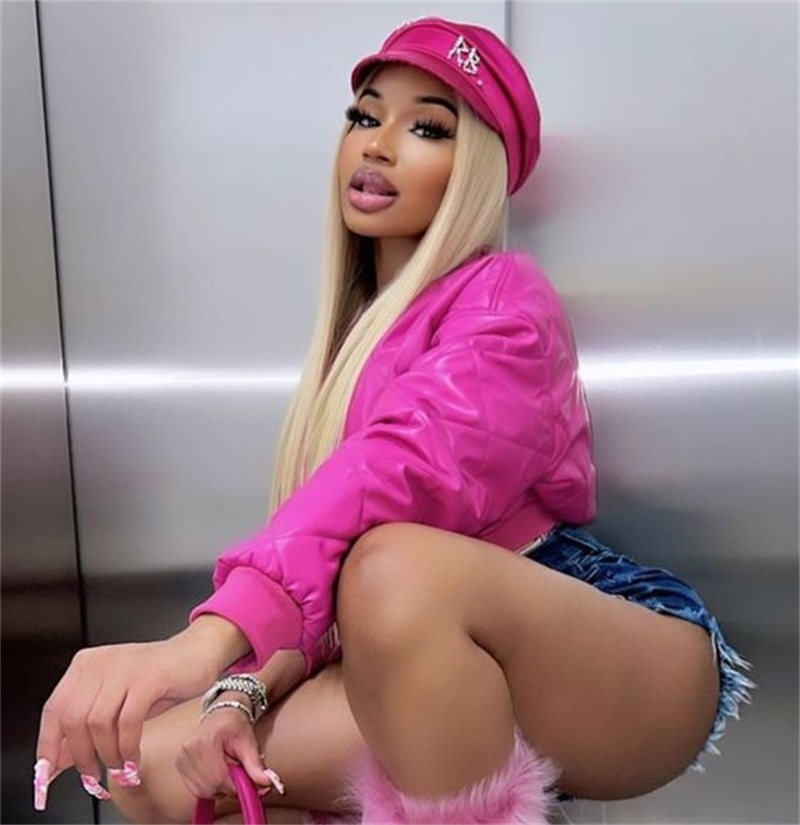 2. Side Part Straight Hair with a Pink Headband
This is a quick style, just needs a few minutes to accomplish. Pink is the symbol of the barbie vibe, many girls choose to wear a pink suit to see the movie Barbie. If you don't want to be too high-profile, you can choose to wear a light pink color headband to create your barbie vibe. Doing a side part will make you more cutie.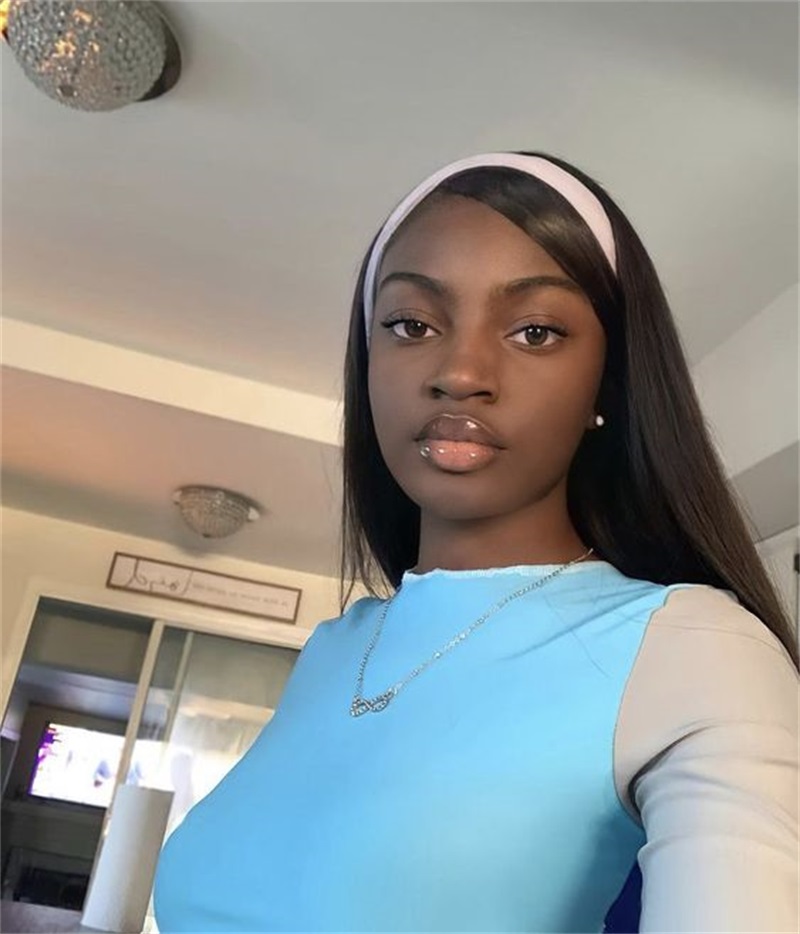 3. Ocean Wave Barbie Hair
Ocean wave hair is just like its name, the curls as soft and loose as the ocean surf. This hairstyle can add volume and strengthen your visual center of gravity. It suits almost all face shapes and skin tones. Elegant with a hint of playfulness for everyday wear.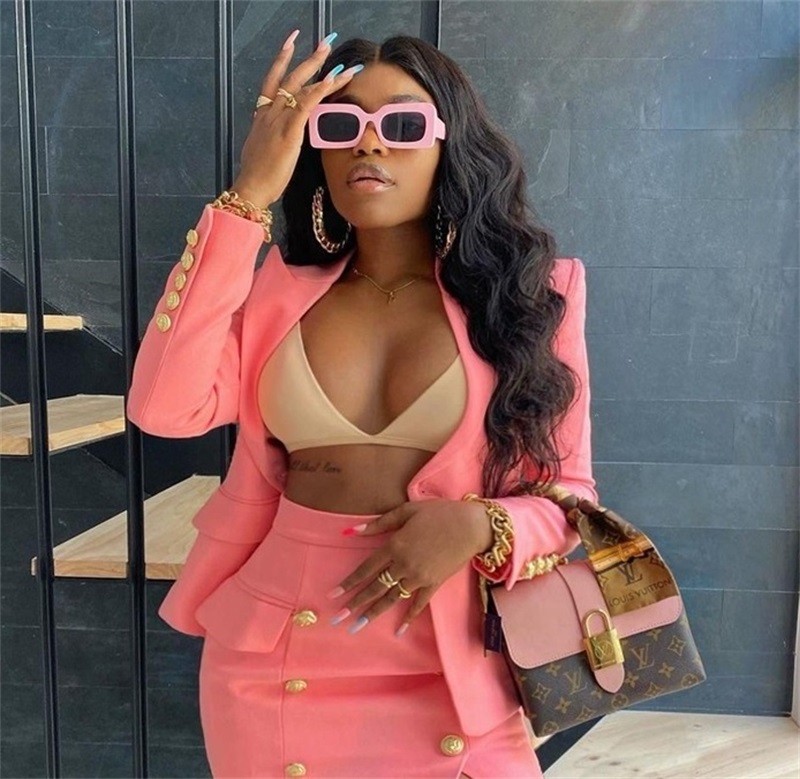 4. High Ponytail Braid with Pink Scrunchie
A high ponytail braid is a delicate and unique hairstyle. A pink scrunchie is the point of this hairstyle. It is very suitable for cute and lively girls. Channel your inner Barbie with this sporty and vibrant look. A high ponytail braid with a pink scrunchie adds a touch of playfulness and energy to your style. This youthful hairstyle is ideal for both workouts and hanging out with friends.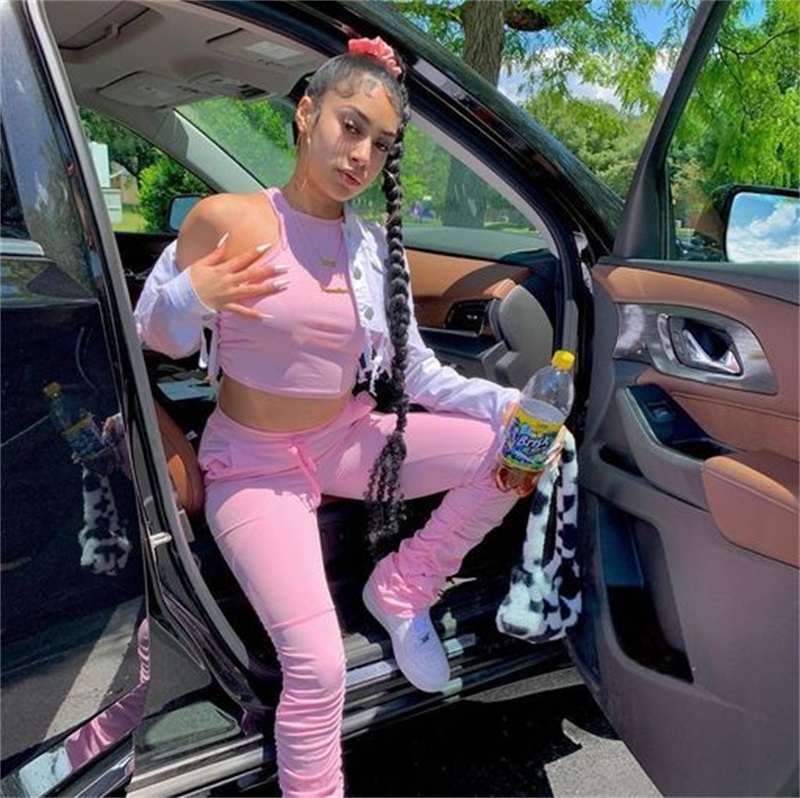 5. Deep Wave Hair with Twins Ponytail
Amp up the cuteness factor with this adorable twin ponytail hairstyle. The deep waves give your hair texture and volume, while the two ponytails on either side create a symmetrical and endearing appearance that's reminiscent of Barbie's charming allure.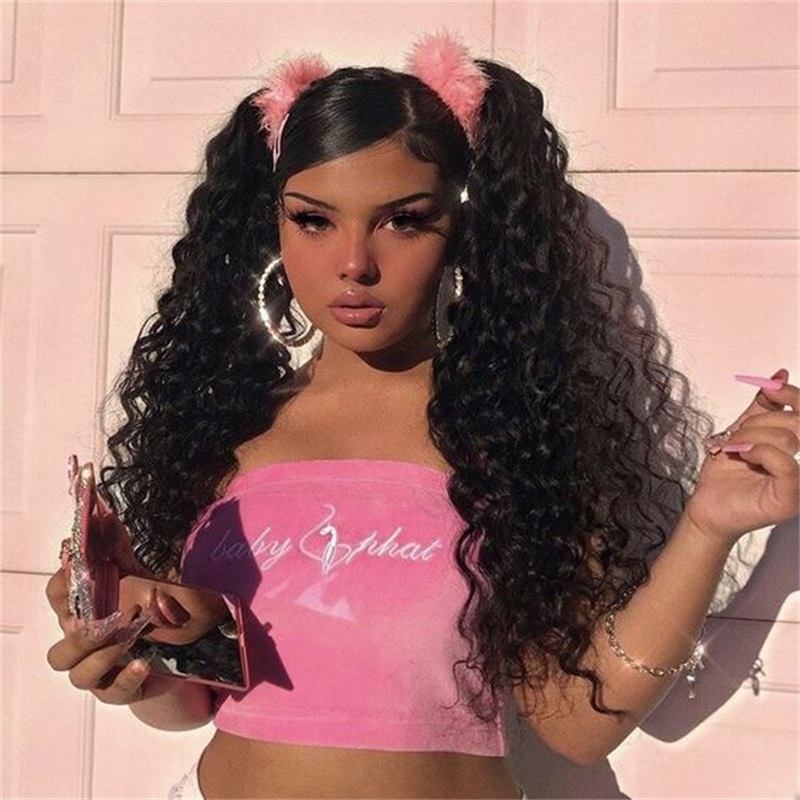 6. Highlight Half-up and Half-down Pigtails
Get ready to turn heads with this dynamic and modern Barbie hairstyle. The highlight half-up half-down pigtails combine trendy highlights with a youthful half-up hairdo. This eye-catching look is perfect for fashion-forward individuals who want to make a bold statement.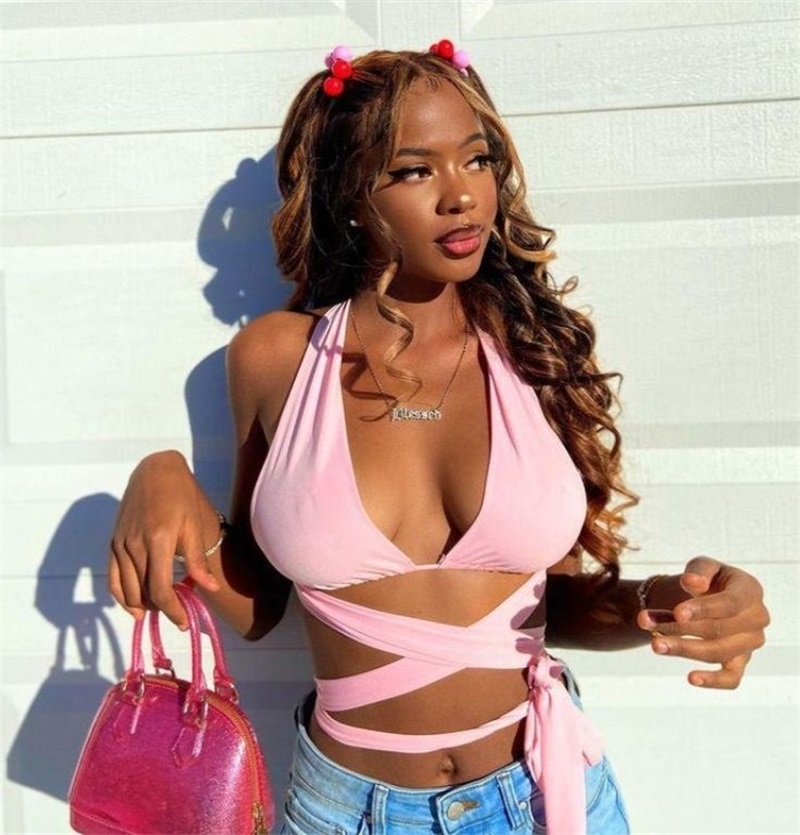 7. Light Pink Barbie Straight Hair
This dreamy and enchanting hairstyle exudes femininity and creativity. It's a fantastic choice for themed parties, cosplays, or simply expressing your vibrant personality.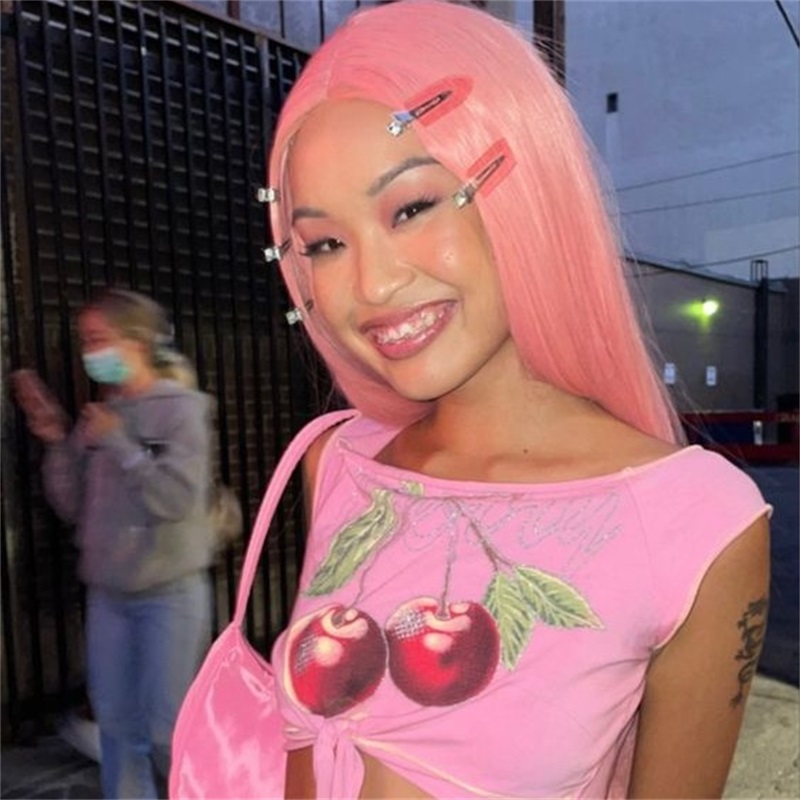 8. Side Part Short Bob Barbie Hair
Effortlessly chic and always in vogue, the side part of short bob hair embodies Barbie's timeless elegance. This versatile hairstyle complements various face shapes and can be worn for both casual and formal occasions, making it a go-to option for those seeking simplicity with a touch of sophistication.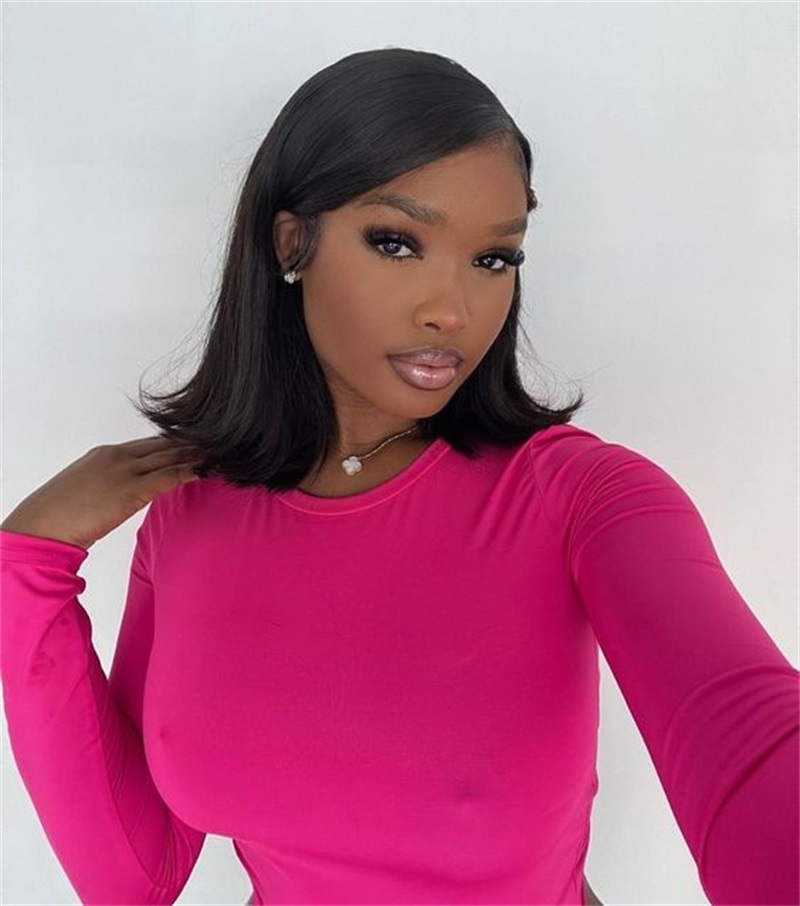 Final Word
Each of us has the right to make choices for ourselves, just like Barbie can choose to wear not only high heels but also flats. The most important thing is not hairstyle and dress, but Barbie's bold and confident spirit, daring to live out herself and try new things.