Wigs have been a style staple for centuries, and among the diverse array of wig options available, glueless lace wigs have taken the center stage. In this comprehensive guide, we will delve into the world of glueless lace wigs, exploring their definition, benefits, drawbacks, and popularity, and addressing frequently asked questions about these versatile hairpieces.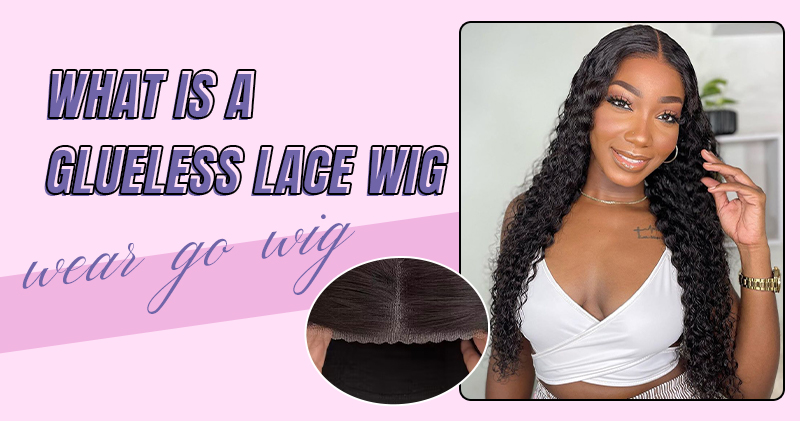 What is a glueless lace wig?
A glueless lace wig is a type of wig crafted with a unique lace cap that features adjustable elastic band and comb that doesn't require adhesive or glue for attachment. The hairline on the wig are pre plucked and the lace is pre-cut in a zigzag pattern, which means no need extra work and skill, it's ready to wear when you receive it.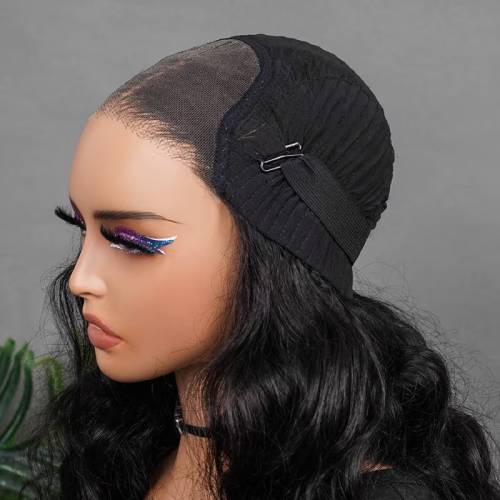 What are the benefits of glueless lace wigs?
Glueless lace wigs offer several key benefits that set them apart from other types of wigs.
Firstly, they are very time-saving and convenient. Installation is a breeze, saving you time and effort. Removal is equally straightforward without any adhesive residue.
Another notable benefit is the comfort and breathability offered by their unique wig cap construction. Take Wigfever glueless lace wig for example, the lightweight and breathable 3D Dome cap ensures better airflow, reducing heat and discomfort.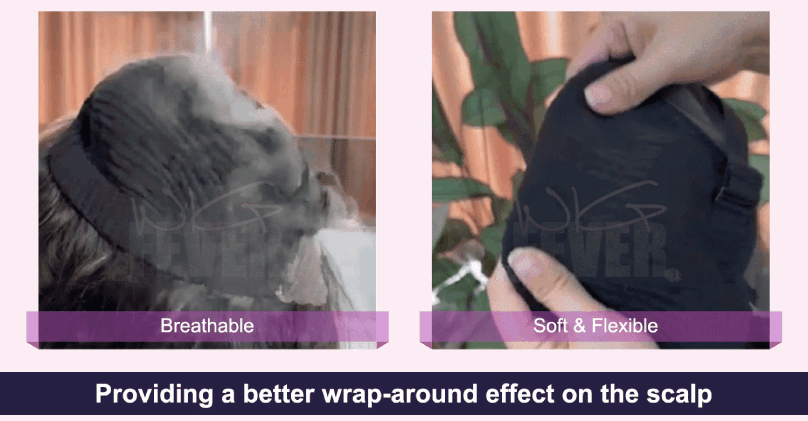 Additionally, glueless lace wigs are available in various hair types, textures, and colors, making it easy to find a wig that matches your desired look. Whether you prefer straight, wavy, or curly hair, there is a glueless lace wig option to suit your preferences.
What are the cons of a glueless wig?
Not many. Glueless lace wigs may not be as secure as traditional adhesive-based wigs, especially during vigorous activities, they may need more frequent adjustments.
Why glueless lace wig popular?
There are many reasons why glue-free wigs are so popular. The popularity of glueless lace wigs can be attributed to their comfort, convenience, natural appearance, versatility, hair protection, reduced maintenance, and their suitability for both experienced wig wearers and beginners. These wigs offer a fantastic solution for individuals looking to enhance their style while prioritizing comfort and ease.
The main difference between a "glueless" lace wig and a regular lace wig is how they're attached and whether or not adhesive products are required.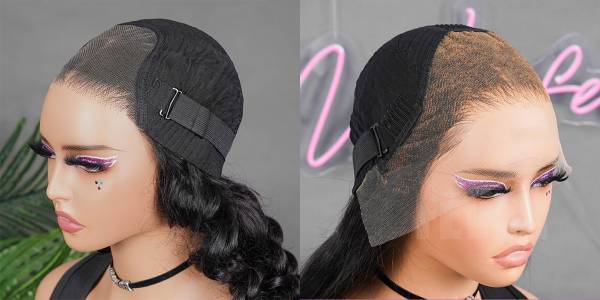 Wig adhesive is frequently required on the lace section of a regular lace wig. Using these adhesives along the hairline can keep the wig in place for a long period.
A glueless lace wig, on the other hand, does not have to go through this process because it does not require any adhesive products. This is due to the fact that glueless lace wigs include adjustable bands and combs within the cap. These bands may be tightened or loosened to provide a comfortable and snug fit.
FAQ
Can a glueless lace wig still be glued?
Glueless lace wigs are specifically designed to be worn without adhesive, and attempting to use glue may affect its comfort and breathability. If you find that your glueless lace wig is not staying in place as desired, it is recommended to adjust the band or consult our customer services for assistance. They can ensure that the wig is properly fitted and secure without the need for glue.
Can glueless lace wigs be straightened, curled?
Our glueless lace wigs are 100% human hair wigs, so you may treat it like your own hair and use irons or straighteners to obtain styles like bleached, colored, curled, and straightened hair. However, just as with your natural hair, never use the ironing tools too frequently as this can dry it out and shorten the life of your wig.
Use low heat settings on styling tools to prevent damage. When using heat, apply a heat protectant spray before styling.
How long can a glueless lace wig last?
Glueless lace wigs may last up to a year with proper care. Given that they are simple to put on and take off, take it off before bed for a break and longer lifespan.
Try a beginner-friendly glueless lace wig
If you're new to wearing wigs, consider starting with a beginner-friendly glueless lace wig. These kind of wigs are designed to be easy to wear and offer a comfortable introduction to the world of wigs.
1. Wigfever Ocean Wave Glueless Human Hair HD Lace Wigs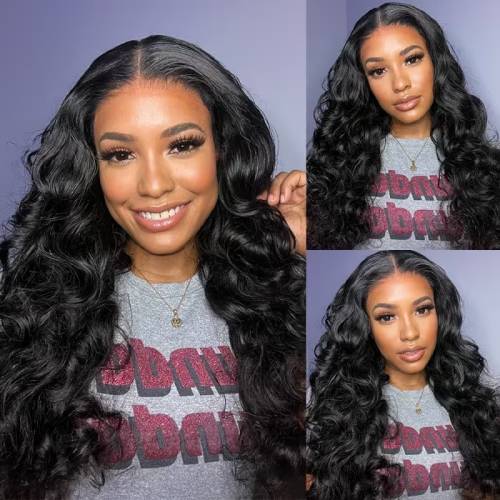 2. Wigfever Silky Straight Glueless Human Hair HD Lace Wigs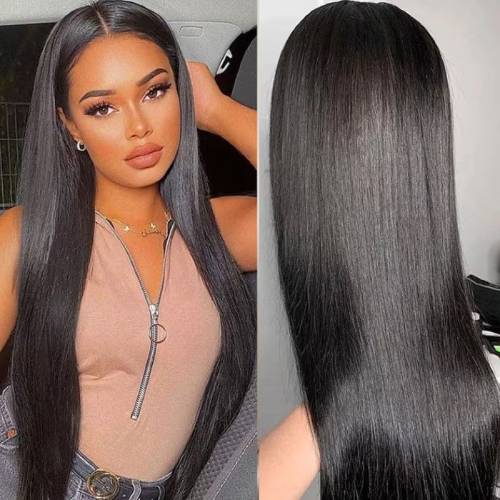 3. Wigfever Highlight Silky Straight Glueless Human Hair HD Lace Wigs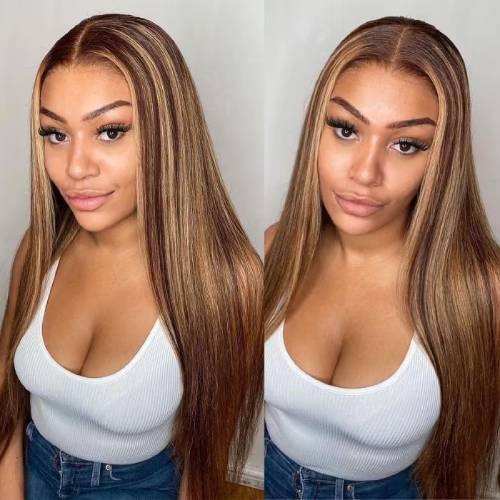 <<<Check Here And Browse Our Collection Of Glueless Lace Wigs For More Styling Possibilities And Inspiration>>>
You might want to check these posts:
What's the difference between a "glueless" lace wig and the ordinary kind of lace wig?
Wig Length Chart-How To Choose Your Wig Length