You must have seen photos of Marilyn Monroe, Beyoncé or other celebrities' glamorous blonde hair color on social media, even if you're not sure what color the 613 wig is. Yes, their blonde hair is the 613 color. 613 hair color just has such magic that you can't tell its exact name, but it's just one of those existences that you love and want to own one. So in today's blog, Let's enter the world of 613 hair color together.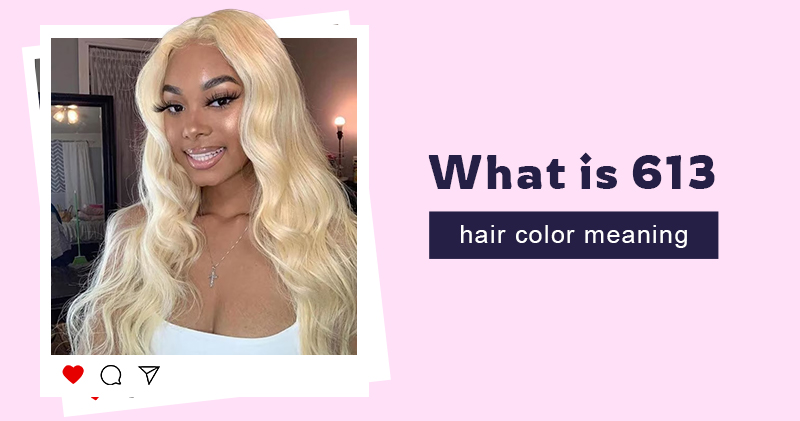 What is hair color chart
Hair Color Chart is the terminology used in the hair dyes industry. In order to facilitate the identification and operation of hair dyes, a set of numbers is used internationally to express some information about the dye colors, which is collectively known as the Hair Color Numbering System. Hair colorists can use the Hair Color Chart to compare colors when dyeing with the dye to satisfy the customer's needs for different hair color.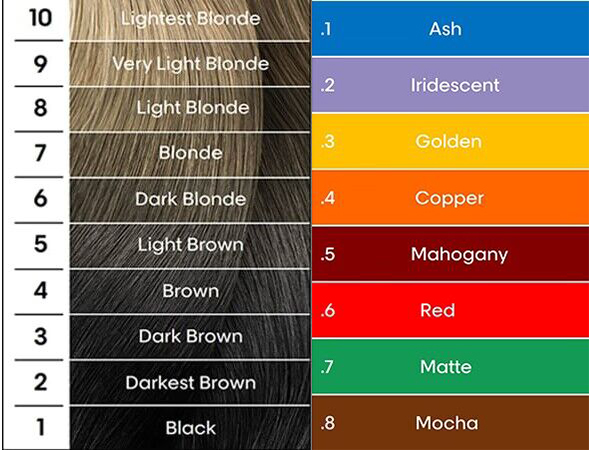 In Hair Color Numbering System, the first number in the color code usually represents the depth, it shows how light or dark the colour is. The depth colors(also called the base color)are numbered 1~10, from 1 to 10 are black, darkest brown,dark brown,brown, light brown, dark blonde, blonde, light blonde, very light blonde, lightest blonde ,respectively. Generally, the second and third numbers after the decimal point indicate the tone, for example,1 = ash, 3 = golden, 6= red. In the wig market, Hair Color Charts are quite helpful when choosing what wig color you want.
What is 613 blonde hair
The 613 hair color refers to a light blonde, which is a neutral shade that suits most people and is not picky about skin tone. In addition, the 613 hair color is a very good base and highlighting hair color. You can create several different looks with one 613 wig, such as 613 with Ombre or 613 with a darker shadow root. These have been very popular on social media lately and you can have a try.
Why should you try 613 hair color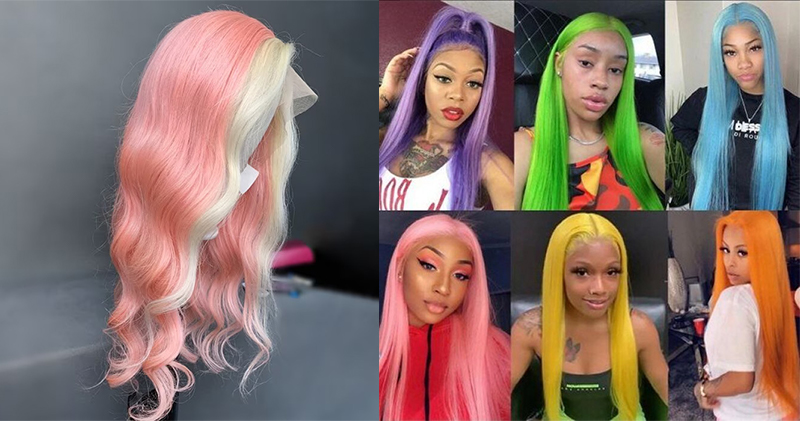 A never-fade trend
613 hair color isn't a passing fad, it's been in vogue for many years .In the 1960s, The model Twiggy's blonde look made this hair color popular for the first time. After that 613 hair color continued to be popular, reaching a high impact and following on social media in recent years.
Excellent hair quality
Achieving 613 hair color requires a special process and only high quality real human hair can be made into 613 wig hair color.
A very versatile color
For fair-skinned women, 613 can brighten up your complexion; for dark-skinned women, there is no need to worry about being unnatural wearing 613 color wigs because it is a neutral shade that blends with any skin tone.
Multiple options
If you have a 613 color wig, you can DIY different bomb looks. For example, adding dark roots or highlights, Ombre in it.
How to maintain 613 color wig
The 613 wig, unlike other wigs, has to be bleached to achieve this color and therefore requires special care techniques to ensure it lasts longer. Choose shampoos and conditioners that are specially formulated for blonde hair, and be sure not to use shampoo products that contain sulfuric acid and silicone ingredients, which not only cause your 613 wig to fade, but also strip your hair of its natural oils, shortening the life of your 613 color wig.
Additional, remember to give your wig a deep conditioning treatment before and after each wear, in order that giving the hair nutrients and hydrates to avoid tangles and lack of vibrancy. In the mean while, don't wash your 613 color wig too often, since doing so could cause the hair to dry out and the color to fade.
How to choose an ideal 613 color wig
Choose human hair wigs
613 hair color wigs are pre-bleached. So only with real human hair as raw material, can this types of hair color wigs take on a gorgeous but not unnatural appearance. And only with real human hair, 613 wigs can feel bouncy, soft, silky and shiny.
As we said above, 613 color is a great base color and highlight color, so real human hair wigs are undoubtedly the best choice, due to the fact that they may be styled, colored, and dyed like natural hair.
Hair length
Wig length is an important reference factor, choose an ideal one based on your preferences and shape of face. short 613 wigs are more refreshing and suitable for summer,: long 613 wigs are easier to create an elegant and gorgeous appearance; the round face can opt for medium or long 613 color wigs that will elongate your faces.
Hair texture
Hair Length is as important as hair density. 613 blonde wigs are available in a variety of textures, including straight, wavy, and curly. Choose the correct texture for different face shapes, in order that it can better contour your facial features.
Hair density
In general, low-density wigs typically appear more natural, and super-dense wigs appear unnatural. But for 613 color wigs it's the opposite, we need to choose a little more density to make it as gorgeous as possible.
Conclusion
613 hair color wig is a popular and trendy hair color that never goes out of style. If you're looking for a fresh and intriguing new look, why not go ahead and try out 613 hair color wig for yourself?
Wigfever 613 color wigs for you
1. Wigfever Blonde Wigs 4*4 Lace Closure Wigs #613 Straight Human Hair Lace Front Wigs With Baby Hair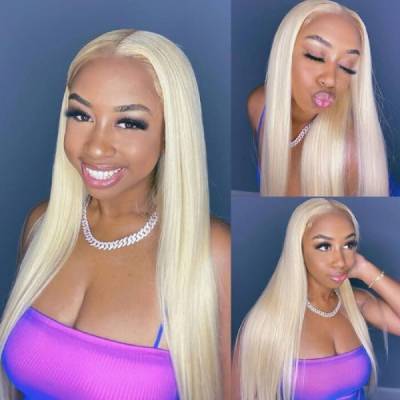 2. Wigfever Deep Wave Blonde Color 13x4 Lace Front Real Human Hair wigs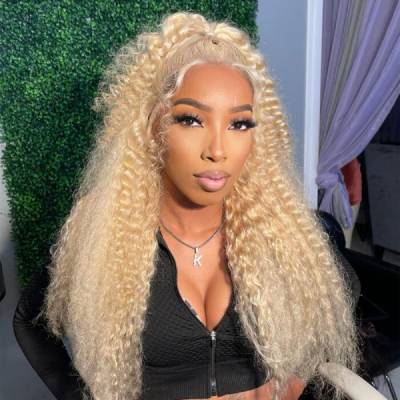 You might want to check these posts:
Fascinated By Barbie Hairstyles: Showcasing Your Girls Power