Wearing wigs is a popular trend among Generation Z. It can not only freshen your looks but also can protect your natural hair. However, if you are a wig beginner, you might come across some new wig terms. HD lace wigs are such a strange vocabulary. So, what does HD lace wig mean? This article will explain it.
What Does HD Lace Wig Mean
An HD lace wig is a type of lace wig that is made using a high-definition (HD) lace material. HD lace is a type of Swiss lace. But HD lace is thinner and more delicate than traditional Swiss lace. The knots of HD lace are smaller and easier to bleach. Its material is soft but also very elastic. Higher transparency can perfectly match all skin tones, giving the wig a more natural and realistic look. This means it uses a higher costs lace mesh. So the price of HD lace wigs is higher than other types of lace wigs.
WigFever HD lace wigs are available in various styles, lengths, and textures. From short bob to super long hair; straight to kinky curly. They are also applicable in different cap constructions, such as full lace, lace front, lace closure, and wear go glueless wig.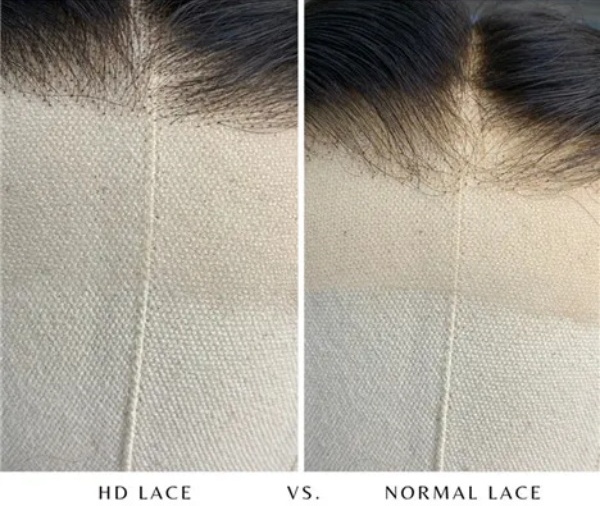 Is HD Lace Worth It?
The price of HD lace wigs is usually higher than traditional wigs. Some people may wonder if HD lace is worth it. Actually, they are definitely worth the money.
Even though it is more expensive than regular lace hairstyles, it is a high-quality lace that is perfect for formal occasions. The ultra-thin lace is more delicate and softened than traditional lace. So that the HD lace wigs are incredibly comfortable to wear. HD lace wigs are usually fit for formal occasions such as weddings, dinners, and red-carpet events. This is because of its very realistic appearance, which perfectly mimics the appearance of the human scalp. If you're looking for a high-quality, realistic hairstyle, HD Lace is a great choice.
How Long Does HD Lace Wig Last
Generally speaking, human hair wigs can be used for 6 to 12 months. Human hair wigs can be used for 1 to 2 years if the original condition is well maintained. To be honest, how long your HD lace wig will last depends on how you do it and how you maintain it.
How To Install HD Lace Wig
1. Prepare your hair
Braid your natural hair or wrap it around your head to create a flat surface for the wig. Make sure your hair is flat and smooth under the wig.
2. Apply scalp protector
Apply a scalp protector to your skin just above the hairline. This will protect your skin from the glue and prevent any skin irritation.
3. Place the wig on your head
Place the HD lace wig on your head, starting from the front. Adjust it so that it fits properly and naturally.
4. Apply glue or adhesive
Apply a thin layer of glue or adhesive along the hairline of the wig. Make sure that it is evenly applied.
5. Secure the wig
Press the glued hairline of the wig onto the scalp starting from the front of the wig to the back. Use a comb or brush to press the hair onto the glue. Apply heat to the hairline using a hairdryer on a cool or low heat setting. Ensure that the wig is adequately secured before using heat.
6. Style your wig
Trim the excess lace to suit your hairline or style the wig as desired.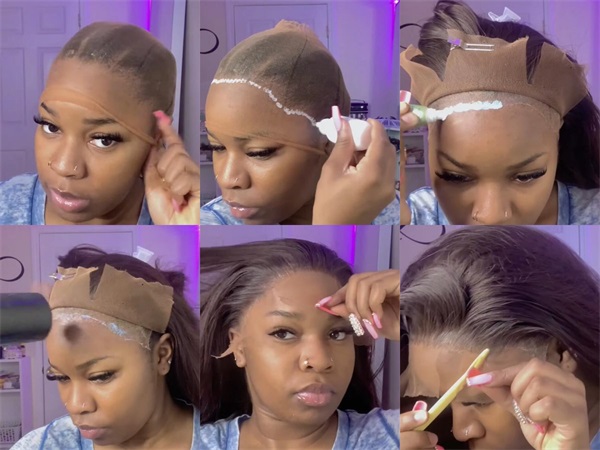 Where To Buy HD Lace Wig
Wigfever melting HD lace wigs are made of invisible Swiss lace which means more transparent than other normal lace and almost can fit all different skin tones. Wigfever wigs are all made of 100% human pure virgin hair, they give you the most natural and realistic look ever. Shop on WigFever online store now, buy it pay later.
In Conclusion
In conclusion, HD lace wig is a high-definition lace wig, which is more breathable, more comfortable, and looks more natural. HD lace wigs are a great option for those who want the most natural-looking and comfortable wig possible. With a variety of types and colors to choose from, you are easy to find high-quality HD lace wigs with an affordable price at wigfever online store.