Wigs have become an indispensable fashion item for women. But they are also a big expense, whether you are a regular wig wearer or want to try wearing a wig, you must be very concerned about the answer of "how long do wigs last". In this article, we'll not only tell you how long does a wig last, but share some related frequently asked questions you may interested. Let's get right into it!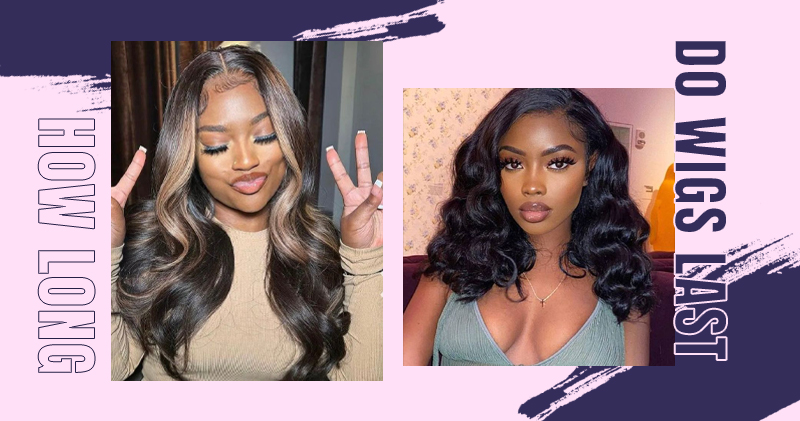 This is really a question that varies from person to person because of the different habits and ways of treating wigs and views on the appropriate time for replacement. The lifespan of a human hair wig, however, on average, will not last less than a year. It may even last for longer if with the proper care. What's more, if you only wear your wig occasionally, the lifespan will be greater than three years.
However, synthetic wigs can keep only between 4 to 6 months with daily use. Beyond this length of time, synthetic wigs will lose their luster and become easily tangled.
Real human hair wigs are made up of real human hair, which means more durable. In the long run, it's is more cost-effective and wiser to choose human hair wigs.
Factors affecting the longevity of a wig
The quality of hair
The quality of the hair is one of the most essential aspects that might influence the longevity of a human hair wig. When it comes to human hair wigs, there are also high and low quality grades wigs depending on their different sources and processing.
Generally speaking, hair on the wig is from a single donor (all the hair came from one person), it's more likely to be of higher quality, which means usually more durable and able to endure more frequent washing and style without being frayed or damaged.
Virgin hair and remy hair are better choices because of not easy to tie knots; unprocessed hair tends to have longer life span than those acid-treated, processed hair.
Usage frequency
It's understandable that the lifespan of anything, not just wigs, shortens with the frequency of use. The more you wear your human hair wig, the more tear and damage it will endure. This kind of wear is imperceptible and becomes apparent with time passing and the frequency of installations.
How you care and maintain the wigs
Another important factor to consider is that how you care and maintain the wigs. Wigs that are washed, conditioned, blow-dried and stored properly are less likely to shed and become tangled thin, faded, or damaged over time. All in all, remember that we'd better treat the wig like our own hair so that the wigs provide a natural-looking as long as possible.
How to keep your wig last longer
Now that you've learned about a few of the most important factors that affect the longevity of your wig, keep reading to learn more about how to make your wig last longer.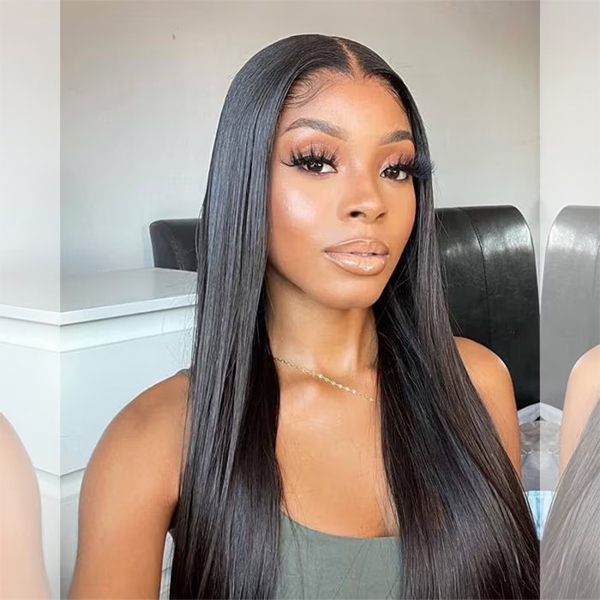 Cut your usage frequency
If you are one of those people who wear a wig every day, we recommend getting at least two wigs to install as replacements. Don't only wear one wig all the time, it will speed up the wear and tear. But is perfectly fine if you are used to wearing a wig all the time until it needs to be replaced and don't care about how long the lifespan of the wig.
Use with the recommended products
It is essential taking time and effort to learn about how to choose the best cleansing and conditioning products for your wig. We recommend that applying organic shampoos with gentle ingredients and low pH products. To put it in a nutshell, stay away from related products that contain chemicals such as parabens, retinyl palmitate, and sulfates.
keep hair moisture
Due to the hair is human hair, once cut off, nutrients and moisture will reduce with the time going on, not like our own hair, it has the continue nutrients and moisture from our own body continual. So in the daily life, if we cannot give the hair continue moisture then it will dry.
Be gentle and patient with wigs
Usually we suggest our clients to comb hair with wide tooth comb or their finger. We must admit that such a procedure is both painful and time-consuming. When you come across knots, carefully and gently disentangle them is essential or your hair may fall out and break. What's more, each time you put on or take off the wig, avoid tugging the hair and causing damage to the wig cap.
Keep properly stored
It is also an effective way to make it last longer by properly storing your wig! When not in use, cleanse and condition your wig before storing it. Keep your wig on a wig stand(maintain the shape and style pattern of your wig)or in a silk or satin bags (keep your wig soft and hydrated). The storing environment is best in a cool and dry place away from direct sunlight.
Final words
We truly hope that this article has helped clear up your confusion about how long does a wig last, factors affecting the longevity of a wig and the longer-lasting methods.