In terms of changing up your appearance, there are few things as honey-blonde wigs.Honey blonde color is like the LBD of the hair color world, it is classic and versatile that suits everyone.
So in this blog post, we will cover you everything you need to know about honey blonde wigs, from what honey blonde wigs are to which skin tones they suit best and how to care for them, etc. Let's dive into.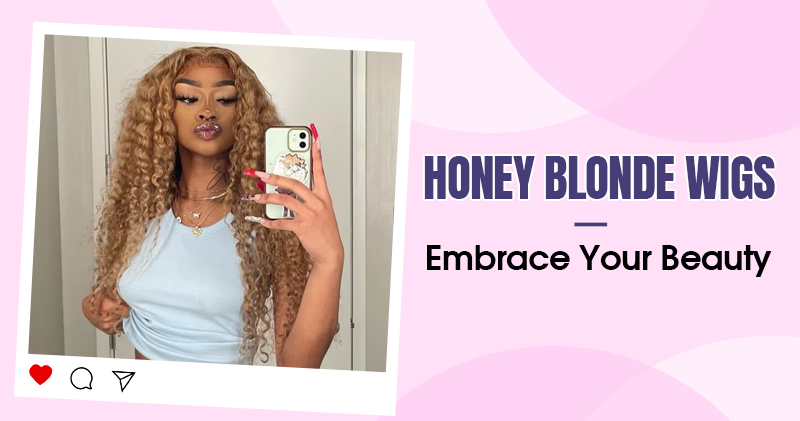 What Is A Honey Blonde Wig?
A honey blonde wig is a type of wig featuring a beautiful warm and golden blonde shade. It derives its name from the rich and inviting color of honey, making it a versatile and universally flattering choice. These wigs can be made from both human hair and synthetic hair, giving you various options to choose from. Whether you're looking to experiment with a new look or seek an alternative to constant hair coloring, honey blonde wigs are an excellent choice.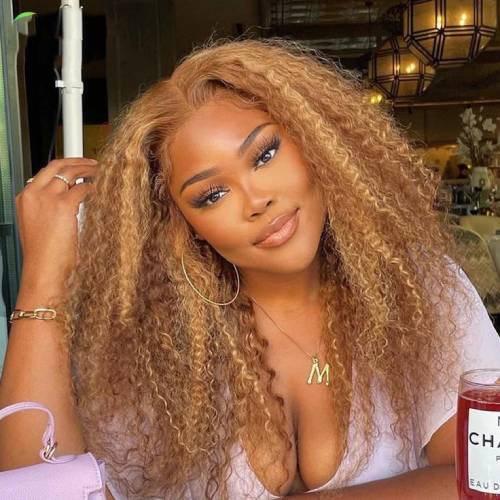 What skin tone suits honey blonde wig?
One of the remarkable qualities of honey blonde wigs is their ability to complement a wide range of skin tones. Their warm undertones make them suitable for individuals with fair, medium, and deeper complexions. The key is to find the right shade of honey blonde that harmonizes with your skin tone. Fair-skinned individuals can opt for lighter honey blondes, while those with medium to deep skin tones can embrace deeper honey blonde shades for a stunning and natural look.
Why To Choose A Honey Blonde Wig?
Effortless Glamour
A honey blonde wig can indeed be your secret to effortless glamour. The consistency and polished appearance provided by a honey blonde wig can instantly elevate your overall appearance and boost your confidence.
Suitable for fall and winter
The warm, golden tones of honey blonde wigs evoke a sense of coziness and comfort, which aligns well with the fall and winter seasons. These months are associated with cooler weather and indoor gatherings, making a warm hair color wig like honey blonde feel inviting.
Celebrity influence
Honey blonde is a popular hair color choice and many celebrities have sported this look over the years. Beyoncé, the iconic singer and performer has often sported honey blonde hair, which has become one of her signature looks. And then there's Jennifer Aniston, famous for her role as Rachel Green on Friends, whose honey blonde hair is an inspiration to many.
Versatility
As mentioned above, honey blonde is a adaptable color that can complement various skin tones, from fair to medium to deep. This versatility allows people with different complexions to wear honey blonde wigs. On the other hand, human hair honey blonde wigs can be styled in a variety of ways, whether you prefer straight, wavy, or curly hair which means you can change your look to suit different occasions.
Cost-Effective
Hair dying has been a popular way to change one's hairstyle. However, it not only cost a lot, but do great damage to your natural hair as well. Consequently, investing in a honey blonde wig is an cost-effective and wise decision in the long run.
Convenient and saving-time
Honey blonde wigs offer a convenient but elaborate way to change one's hairstyle without the time and effort required for daily styling and coloring. This can be especially useful for those with busy lifestyles.
How To Care For Honey Blonde Wigs?
Proper care is essential to maintain the luster and longevity of your honey blonde wig. Here are some care tips:
Washing: Use a mild shampoo and cold water to wash your wig. Gently comb out any tangles before washing. Rinse thoroughly and condition, then rinse again. if you want know more about how to wash a human hair wig, we have another blog post for you.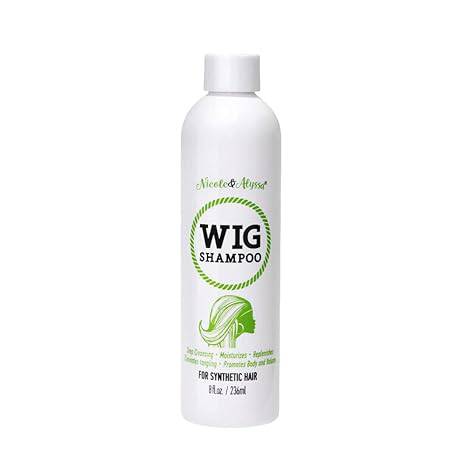 Styling: Honey blonde wigs are highly versatile and can be styled in various ways. Use heat styling tools with caution, and consider wig-friendly products to maintain their quality.
Storage: When not in use, store your wig on a wig stand or mannequin to preserve its shape and prevent tangling. Protection: Protect your wig from direct sunlight and extreme heat to prevent color fading.
Cleaning: Clean your wig regularly to remove dirt and oils, and avoid wearing it in environments with excessive smoke or strong odors.
Conclusion
Honey blonde wigs are a fantastic way to embrace your beauty and experiment with your style. They suit a range of skin tones, offer versatility, and, with proper care, can maintain their glamorous appearance for a long time. Explore the world of honey blonde wigs, and you may find the perfect accessory to enhance your confidence and overall look. Don't forget to check out the hot-selling options available at Wigfever for your next style transformation.
Some Popular And Hot-Selling Honey-Blonde Wigs At Wigfever
Wigfever Honey Blonde Water Wave Lace Front Human Hair Wigs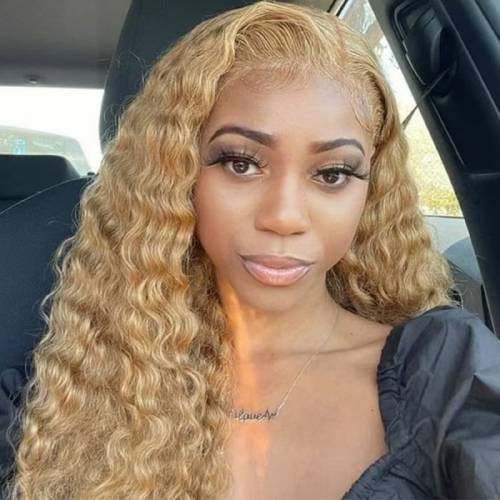 Wigfever Highlight Body Wave 13*4 Lace Front Wig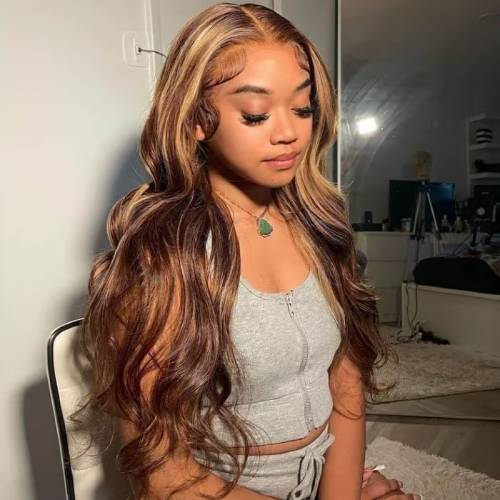 Wigfever Highlight Kinky Curly Human Hair Lace Front Wigs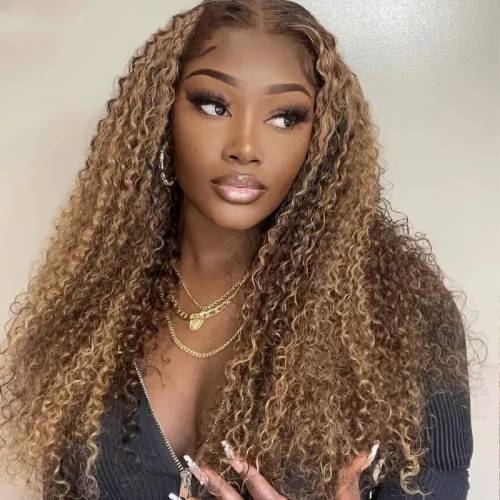 You might want to check these posts:
Deep Wave Hairstyles-You Must Try In 2023
The Different Types Of Wigs