FAQ about WigFever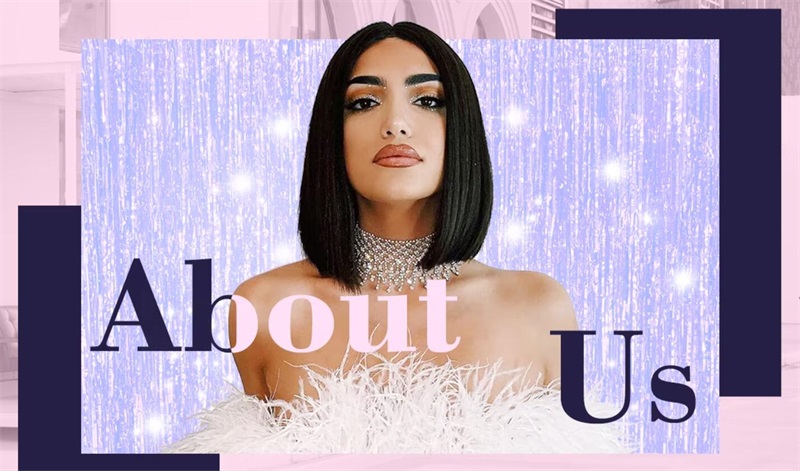 Q1: Why should choose WigFever
A: WigFever taking over the wigs across the world, collecting all females' dreaming hair. We are a fashion-forward brand with a huge ambition. We have an affordable price with excellent quality. Over the years, WigFever has always adhered to high-standard production and manufacturing to ensure that every wig is a carefully crafted work of art. Whether you are for daily wear, or special occasions even for role cosplay, WigFever can meet your diverse needs. We offer a wide variety of wig styles including different lengths, colors, and hair textures. Whether you want natural straight long hair romantic blonde curly hair, or an edgy colorful wig, WigFever has things for your discerning taste. In addition, we also provided customize wig service, according to your personal preferences and desired look.
Q2: How long will it take to deliver if I order today?
A: Usually, if the hair is in stock, we will arrange the shipment within 24 hours, otherwise within 7 business days. Normally we arrange shipment from Monday to Saturday, excluding Sundays and holidays. You will receive a shipping confirmation via email once your order is ready to ship. It may take 48 hours after receiving the tracking number for the tracking information to be updated. Incorrect or incomplete addresses slow down processing time. After payment, please check your order again, especially your delivery address.
Your hair is shipped from our warehouse in China, default Shipping method is below, please contact the service if you want to change to others.

Q3: Do you offer wholesale discounts for bulk orders?
A: Yes. We do offer this service. If you would like a higher discount, please contact customer service. Moreover, we provide customized services, if you want to know more details, please contact our customer service.
Q4: Can the hair be dyed or permed?
A: Yes, you can. All of our hair is made of 100% virgin human hair you can treat them like treat your natural hair. Such as dyeing, bleaching, perming, or using heat styling tools to redefine it. However, excessive heat will damage the hair and cause frizz. So make sure to apply heat-protectant spray before using a flat straightener, curling iron, hot comb, and other heat tools.
Q5: How long does a human hair wig last?
A: The lifespan of a human hair wig can vary depending on various factors, such as the quality of the wig, how well it is cared for, and the worn frequency. Generally, human hair wigs are known to be more durable and long-lasting compared to synthetic wigs. Usually, a high-quality human hair wig with proper maintenance can last for more than one year.
Q6: Why does my wig get tangled?
A: Wig getting tangled is a very normal phenomenon, don't worry too much. Just like our hair, it needs regular combing. Friction between hair and clothes, lack of nutrition, and improper storage can cause wig hair tangled. Here is a blog about how to keep your wig from tangling for you as a reference.
Q7: How to care for a human hair wig properly?
A: Here are tips help you to maintain your human hair wig:
Brushing and Detangling
Use a wide-tooth comb or a wig brush specifically designed for wigs.
Start combing from the ends and work your way up to avoid pulling and damaging the hair.
Be gentle when detangling to prevent excessive shedding.
Washing
Use a mild sulfate-free shampoo and lukewarm water to wash the wig.
Immerse the wig in the water and gently swirl it around. Avoid rubbing or twisting, as it can cause tangling.
Rinse thoroughly with cool water until all shampoo is removed.
Conditioning
Apply a small amount of conditioner to the wig, avoiding the cap and roots.
Leave the conditioner on for a few minutes to soften the hair.
Rinse the wig thoroughly with cool water to ensure no residue is left.
Drying
Gently blot the wig with a soft towel to remove excess water. Avoid wringing or squeezing the wig. Place the wig on a wig stand or mannequin head to air dry. Avoid using heat styling tools on wet hair.
Storage
Store the wig on a wig stand or mannequin head to maintain its shape and style.
Keep the wig in a cool, dry place, away from direct sunlight and heat sources.
Avoiding Environmental Damage
Protect the wig from harsh weather conditions like rain and wind.
If you're swimming, wear a swim cap to prevent the wig from coming into contact with chlorine or saltwater.
Avoid exposing the wig to excessive heat, such as cooking stoves or open flames.