If you decide to get a wig or extension, I believe the first thing you should learn is about wig colors and shades. #1, 1B, and #2 hair colors are all highly sought after by dark hair shades lovers; nevertheless, most people may easily confuse them. In this blog post, we're dedicated to helping you figure out how to tell them apart so you can pick the best color the next time purchasing a wig! Let's get to the topic without further ado.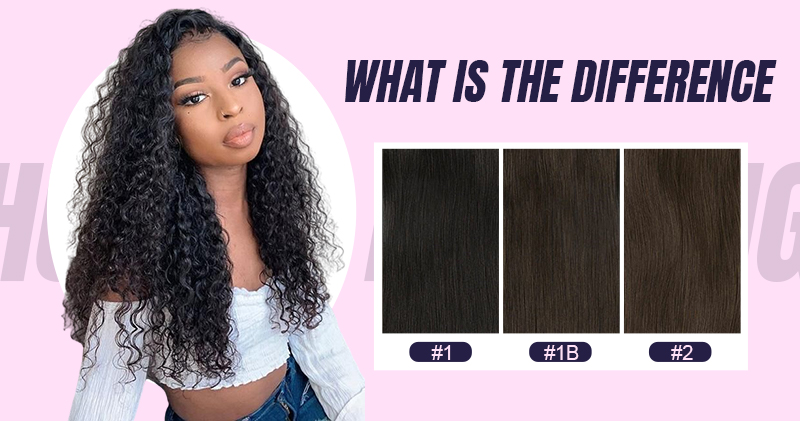 What does the number and letter in hair color mean
Do you have any ideas in mind about the number and letter in hair color. Before comprehending the distinction between #1, 1B, and #2 hair colors, I believe it is essential to grasp what the letters and numbers in the naming of hair colors correspond to. Originally, to categorize and match different hair colors,hair colorists created the hair color chart.
In hair number chart, the number refer to the color level, ranging typically from 1 to 10, the lower numbers refer to dark hues, while the higher numbers represent the light hues. The tone lever is indicated by the letter, please check our another post if you want to learn more about the hair color chart the hair color chart.
What is #1 hair color?
#1 hair color is also known as Jet Black. It is the deepest black available in the Hair Color Chart you can find. This hair color is precisely too dark to be seen as a natural brunette and can easily be seen as a dyed black color. However, if you want your wig to look especially thick and stiff, allowing you to stand out from the crowd, #1 hair color can help you achieve that. This hue is distinguished by its stunning texture, which gives it a strong, rich, glossy and pure appearance.
What is 1b hair color?
1B hair color is often known as off-black hair color which is the most popular, realistic and versatile option for women who are admirers of natural hair color.
In the wig manufacturing business, 1B hair color is frequently utilized, and the claimed "natural black" is based on 1B hair color.
What is #2 hair color?
#2 hair color, commonly known as 'darkest brown', creates a mix between darkest black and soft brown. From a distance, #2 hair color looks black as well, much like 1B, but up close, you'll notice subtle brown undertones which are more stellar when exposed to sunlight or fluorescent lighting.
What's the difference between 1b and #2 hair color?
It's simple to mix up 1B and #2 because they're close together on the hair color chart. We've compiled a few of their differences to help you achieving the desired wig look.
1.1B has a darker shade than #2.
2.1B hair color is natural black, while #2 hair color is the darkest brown, so #2 have brown undertones.
3.1B color hair is unprocessed and has color variations, while #2 color hair does not. It's processed and its color appears more consistently.
What's the difference between #1 and 1b hair color?
From a first glance these two shades may look the same but they have subtle differences.
1.#1 is darker than 1B, the black color of #1 is more intense and pure than 1B.
2.#1 is the darkest black, without any undertones, while 1B has subtle imperceptible brown undertones when looking closely.
3.#1 is a dyed color, which means it has more uniform tone, while 1B is unprocessed natural hair color.
#1 vs. 1B vs. #2 hair color, how to choose?
Now that we've figured out the difference between these three hair colors, keep reading to learn how to the choose the perfect color match for you.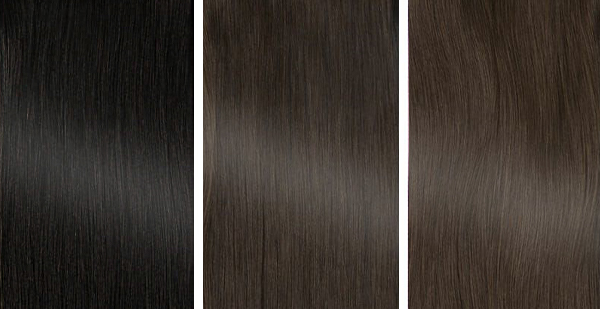 Skin tone
For darker skin women, warmer hair color is better. #2 and 1B is warmer and softer than #1.
Your natural hair colour
Remember to stay no more than two shades lighter or darker than your actual hair color if you want to keep things looking as natural as possible.
Your personalities and preferred appearance
If you're extroverted and want to stand out in appearance, #1 hair color is the type of color you want! But for introverts who want a natural, unobtrusive look, 1B and #2 may be more suitable for you
The wigs' lifespan and maintain
As we said above, 1B is unprocessed and dyed hair color, which means more durable; #1 is dyed black color, each cleansing and conditioning lightens the black color. Which means requires careful maintenance after purchasing.
In conclusion
Now that you have an idea about the three closely similar hair colors. We have so many beautiful 1B natural black human hair wigs for you to choose from.
Wigfever 1B natural black human hair wigs for you
1.Wigfever Mongolian Body Wave natural color Human Hair Wigs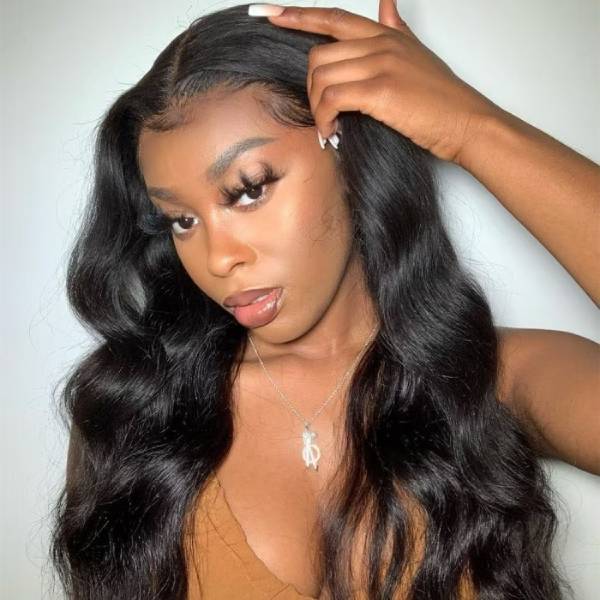 2.Upgrade pre bleached wigfever mongolian kinky curly 13x4 lace front human hair wigs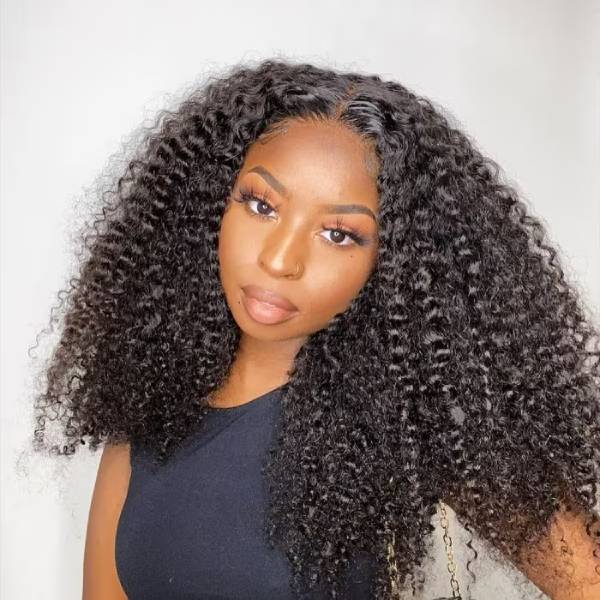 3.Upgrade pre bleached wigfever mongolian kinky curly 13x4 lace front human hair wigs