Styling your wig is essential to make sure the look of the wig. From the styling, the wig will maintain a pretty look and create a flawless look. And the feeling you want to create through styling can be earned.
However, styling a wig need some techniques and wig care to ensure successful styles. According to the difference in materials, wig styling should divide into synthetic hair wig styling and human hair wig styling. And how to style your wig without damaging it or adding the charm, here are the answers.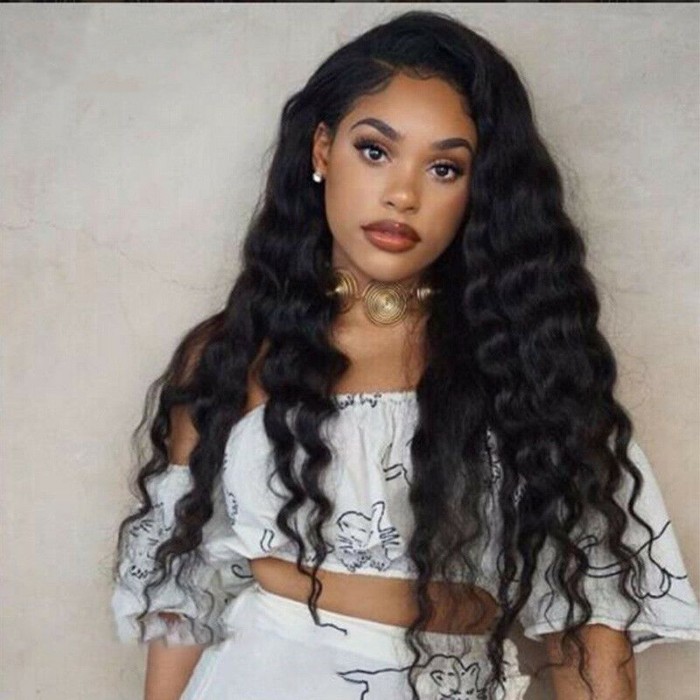 Before styling a wig
Washing way as the basis of styling a wig. From shampooing to dry it, not only influence the lifespan of the wig but also change the look of styling.
First, brush
Knots of the wig should smooth will reduce hair loss. Using a wide-tooth brush in your wig is helpful to flatten hair and reduce hair loss.
Second, shampoo and conditioners choose special for wig
Smooth and flat hair through mild or special shampoo can let styling more beautiful. And ensure the cleaning of the wig. This means shampoo and conditioner designs for human hair wigs are not applied to synthetic hair wigs.
Third, washing water
High Water temperature influences the fabric of hair, whether human hair or synthetic hair. The best water temperature is about 25. Too cold or hot stretch the fabric, and influence the styling look.
Fourth, dry
Wait for your hair to dry entirely before styling. Use a towel to pat excess water, and wait to air dry completely. The water can ruin your style and damage the hair fabric. Notice that brush or style wig when it is dry enough.
Five, frequency
Washing for styling wigs is for a pretty look. However, washing frequently and more often will change the look of wigs and damage. Regularly cleaning the wig can make sure the style is more glamorous.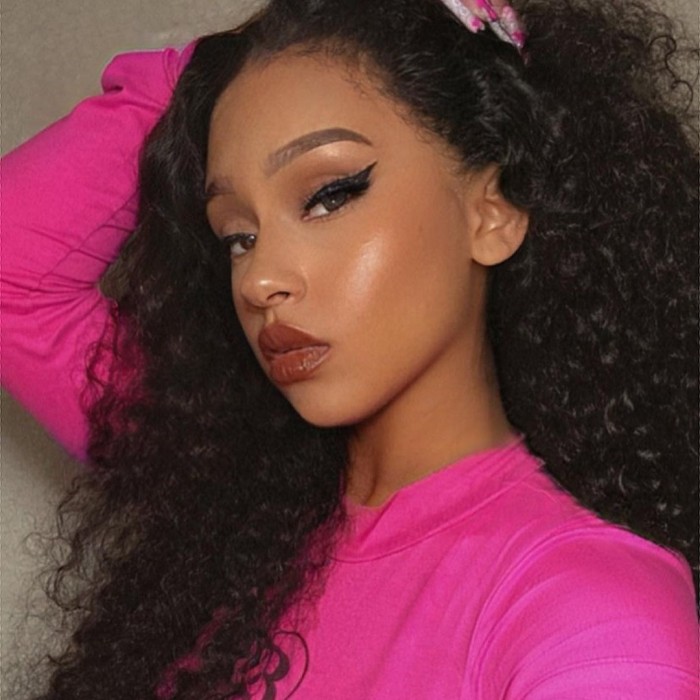 How to style a synthetic hair wig
Styling a synthetic hair wig needs to be careful because of is fragile. The fibers of hair are synthetic, this means the styles of synthetic hair wigs are limited.
*Comb a synthetic hair wig
A new style that needs to avoid is applying the comb you brush the natural hair, this can bring dirt to your wig. Choose one comb wide-tooth and clean. A special wig brush is better, such as a stainless steel wig brush. Comb hair can reduce the tangle or knot of the wig of long straight hair wig, and kinky curly wigs or wave wigs should avoid.
When you comb the styling wig, it is noted that the comb is mild, and prevents pulling or strong friction, which leads hair to tangle or damage. prevent pulling or strong friction, which leads hair to tangle or damage.
*Styling products of synthetic hair wig
Synthetic hair wigs are fragile and the fabric is synthetic, they should use more styling products to ensure the look of styles. We recommend that apply products of styling specially designed for synthetic hair wigs, that ensure the fibers are in good condition. Notice that styling products for human hair, such as hairspray, and gels, are unfit for synthetic hair wigs. And wig spray or volumizing mousse is suggested.
*Spray a synthetic wig
When you style the wig, from back to forward, and keep the distance away from your head, about 10-12 inches, will create a perfect style. Spray mist the cover wig and wait a minute for styling. Attention to the distance you spray should be all around and same, this ensures the wig styles are perfect.
*Increase volume
If desire to style the roof to increase the layer, apply the spray directly at the root, and the distance is about 5-6 inches away from your head. Then wait several minutes. This styling way can add the volume of root and look more fluffy in your wig.
*Clips and headband
Synthetic hair wigs can be easy to style through headbands or clips. Transform your hairstyle using a headband that can reduce hair damage, or select one headband wigdirectly. Clips can add the unique to your style. The hairstyles of half up half down and free down are advised.
*The styling temperature of synthetic hair wig
In fact, it is not suggested to use straight iron or curl iron if you style a synthetic hair wig. High temperatures will damage the fibers of hair, this influence the look of your styles and the lifespan of wigs.
Styling temperature needs to control in lower and use care products specially designed for synthetic hair wigs. This can reduce the damage if you insist on using heat styling.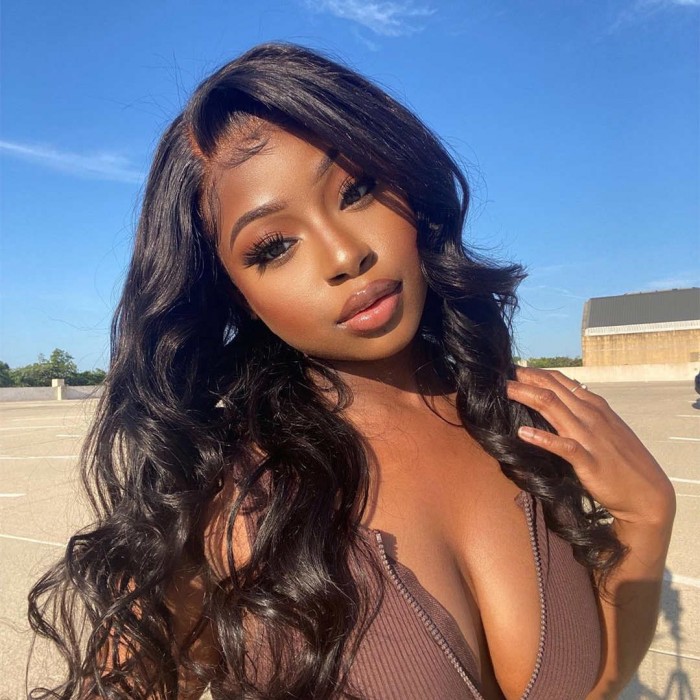 How to style a human hair wig
Human hair wigs are more flexible in styling. However, it is noted that human hair wigs need to take good care of them for a pretty-looking styling.
*Comb a human hair wig
When you are styling, to ensure the beauty of the wig, use a brush such as a boar bristle to comb your hair, which reduces the knots and tangled. Brush the hair from the bottom, and move up slowly in gentle handling. If you are worried the tooth is not suitable to your style, the finger can be used as a comb. And attention to them gently.
*Styling products of human hair wig
Styling products need to be designed for human hair wigs and use a clear shampoo in mild. Unlike synthetic hair wigs that only used the spray, human hair wigs can use more styling products. Styling products are fair of the hot products for human hair wigs but need to attention the care products special conduct for human hair wigs. Human hair wigs are limited in the use of human natural hair styling products, which can lead the dryer to the end of the wigs.
*Take care of a human hair wig
Human hair wigs should take good care of for a pretty-looking style. And make sure your human hair wig is in good condition and is the basic for your various styles. When you start with your styling, it is a good choice to use hair care products, such as a wig care set, that will offer a luster look.
*Hairstyles
Human hair wigs can create a lot of hairstyles to match your clothing styles. Such as updo, ponytail, half up half down, and braid. The styles of human hair wigs can be designed by yourself. It is better to choose lace front wigs if you create the style of updo.
*Styling temperature of human hair wig
Human hair wigs can not tolerate high temperatures when you are using heat styling. The excess temperature will damage the fibers of hair and dry the wig. The difference from synthetic hair wigs is human hair wigs can be styled with straight iron or curl iron. The temperatures need to avoid over high and prevent heat for a long time.
Whether human hair wigs or synthetic hair wigs, the styles of wigs are funny enough for you. The styling can make sure the wigs' appearance and add volume for you. Through wig styling, enjoy yourself with your friends with a pretty looking.