What kinds of wigs suitable for a new wig wearers? Have you been looking for the answer to this question? Congratulations! You've come to the right channel. In today's article, we will provide tips for you selecting your satisfied first one.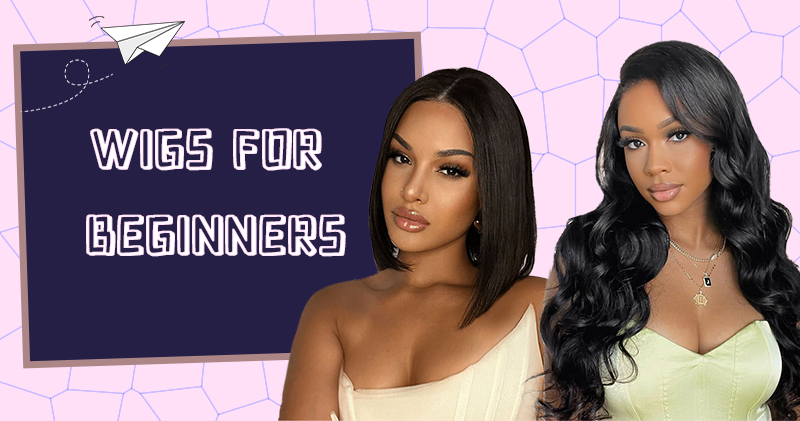 Factors to consider when buying wigs
We realize how difficult it can be to choose the ideal wig, especially with so many elements and options to consider. Keep reading as we've got you covered with these factors.
Measure Your Head
The first and most important thing to do after making the decision to wear a wig is to measure your head circumference. Wigs come in a range of different sizes, wearing the incorrect wig size will have a significant influence on how comfortable you feel and how natural it looks while wearing it.
Consider wig colours
The color of a wig which should ideally blend with your skin tone is quite crucial in ensuring that you obtain the desired look. For black women, you can choose from a wide variety of wig colors that will compliment your skin tone. We recommend black or brown wig colors, both the two color will help you achieve a natural look letting you looking as natural as possible.
Wigs hair density
If you are new to install wigs, we recommend medium density wigs (130-150%). This density zone Have delicate volume and can help you achieve natural-looking appearance. In additional, the less hair on the wig, the easier to style and maintain.
Wig cap construction
Wigs have different cap constructions, which means it's difficult for first time wig wearers. Fortunately,we have you covered. The following content offers available wig cap construction for newbies.
Weargo wigs
weargo wigs which is beginners friendly are the best choice for newbies.
Wigfever weargo wigs, learn more please check why choose Wigfever weargo wigs.
3D dome cap: breathable and flexible
3 seconds grab and go: no glue, no gel,easy to wear
Pre-cut HD lace: beginners- friendly; match all skin
Adjustable elastic band:safe and adjustable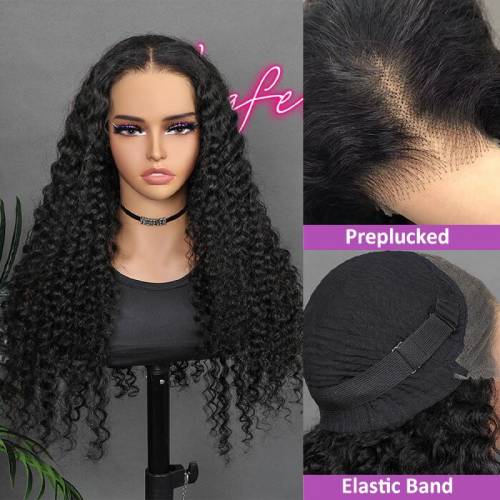 Lace frontal cap
The lace frontal wig is popular for its ability to create a natural hairline. As name implied, lace front caps have lace in the front, in the lace area(Wigfever 13×4 lace frontal and 13×6 lace frontal wigs), you can part your hair freely. The larger the area of lace, the more parting styles you can achieve. And Wigfever lace frontal wigs applying quality HD lace can melt all kinds of skin tone easily, which meaning you don't need to use foundation and concealer for natural hairline.
wefted cap construction
wefted cap construction is a kind of machine-made traditional basic wig cap construction. It's durable and the most affordable. What's more, due to the special structure of this kind of cap, once well installed, will it create the illusion of natural hair from scalp growing in different directions.
How to install a wig
This section is not for weargo wigs that is really effortless, there's no need for you to learn about how to install it, just grab and go. But there are some wigs that require you to master some installation techniques, such as, lace frontal wigs, You can start with the foundations, it was quite common you might be overwhelmed and not knowing how to start it when you received the wig. But please don't worry, we have another blog post to answer your question. Read our step-by-step guide on how to put on a wig appropriately. I'm sure this blog will help you out!
In conclusion
Wearing a wig is one of the quickest way to transform your appearance totally. Do not hesitate to try wigs, you'll be hooked on the new world wigs brings you.