Summer is already coming, under the scorching sun, are you also troubled by unbearably hot hair? Now, farewell to these troubles, let me introduce you to the newest product of WigFever brand——Breathable cap wig.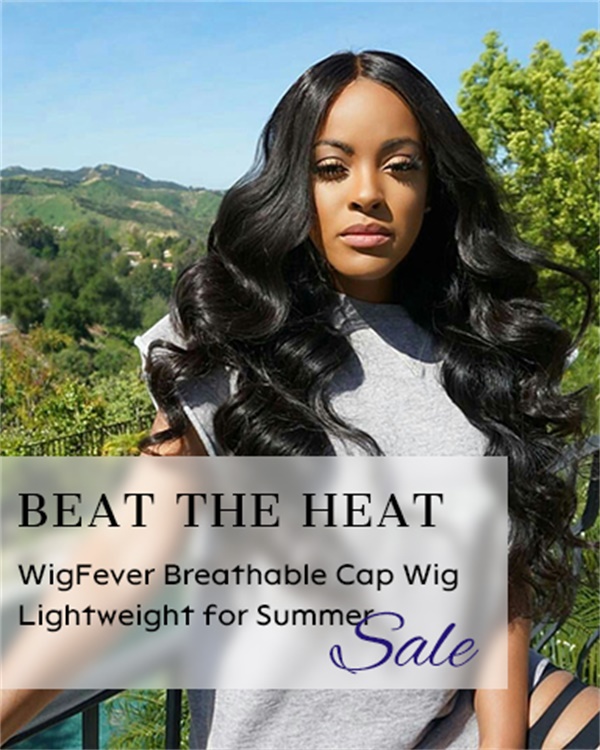 What Is A Breathable Cap Wig
A breathable cap wig is refers to a type of lace wig which is designed with a cap construction that allows for better airflow and ventilation. The material and 3D dome shape ensures that air can circulate more freely through the wig, making it more comfortable to wear, especially in hot and humid weather conditions.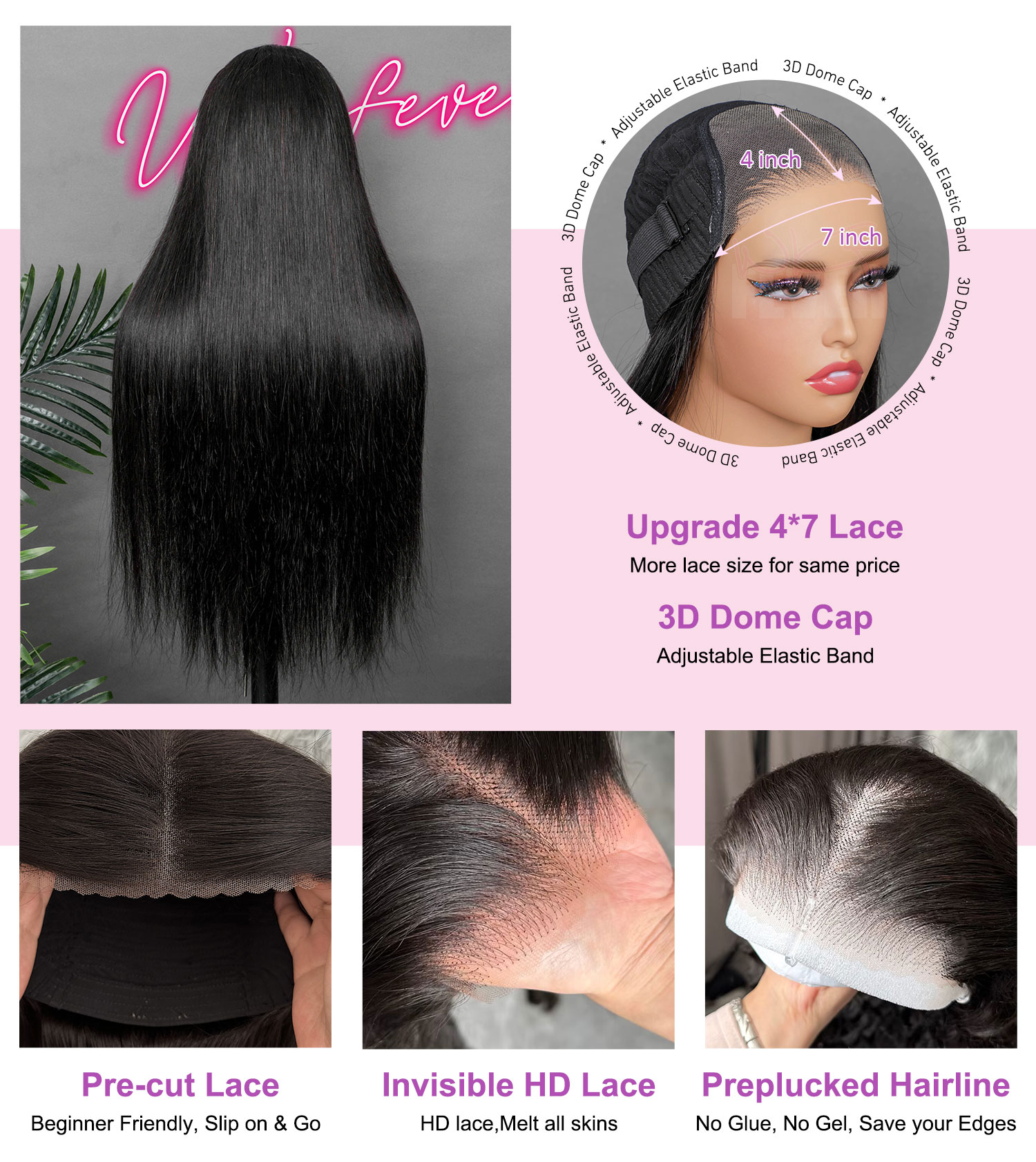 Why Choose WigFever Breathable Cap Wig
The WigFever brand has been committed to providing customers with the highest quality wig products. In continuous research and development and innovation, we grandly launched the glueless breathable cap wig to meet your needs for comfort and fashion in summer.
Unique Cap Material
Breathability is the biggest feature of our wig. We use a special material to ensure that the air can circulate freely, allowing your scalp to breathe fully and avoid stuffiness and discomfort. Breathable cap wigs are particularly popular in hot and humid climates, as they provide a cooler and more comfortable wig-wearing experience.
100% Glueless
Our breathable wigs are glueless lace wigs, can save your money and time on hassle wig glue process. Not only that, a breathable cap wig can also avoid the problem of a sensitive or damaged scalp caused by adhesive. But can gives you're the most natural hairline as frontal wig. The patent adjustable straps inside the dome cap instead of wig glue or wig tape which allows you to wear it easily without having to worry about falling off.
Natural Appearance
All the hairlines of our breathable cap wigs are pre-cut and pre-plucked without any flaws. The selected invisible HD lace can match all skin tones and perfectly melt your scalp.
Our breathable glue-free comb hair wigs are not just a fashion statement, but also a secret weapon to help you express your unique personality and confident style.
Comfortable
The improved airflow prevents excessive sweating and discomfort, making the wig feel lighter and more pleasant on the scalp. Better ventilation can minimize itching and irritation that may occur when wearing a wig for extended periods and reduce the risk of heat damage to the natural hair underneath the wig.
Protect Your Natural Hair
Summer heat and humidity can wreak havoc on your natural hair, leading to frizz and damage. By wearing our breathable cap wig, you can shield your hair from the elements while giving it time to recover and grow. Enjoy the convenience of a wig that not only looks fabulous but also protects your precious locks.
Versatile Style
WigFever breathable cap wig have various styles and colors. From elegant updos to beachy waves, you can easily achieve your desired look without compromising on comfort. No matter what hairstyle you're after, you'll find what you're looking for here.
Final Word
Let go of your worries and welcome the arrival of summer! Choose WigFever breathable cap wigs, let us spend a relaxed, comfortable, and fashionable summer with you!