Bob is a very classic wig that has been popular among women for a long time and is still popular today. Why do people love Bob Wig so much and choose it? This article will reveal the answer for you.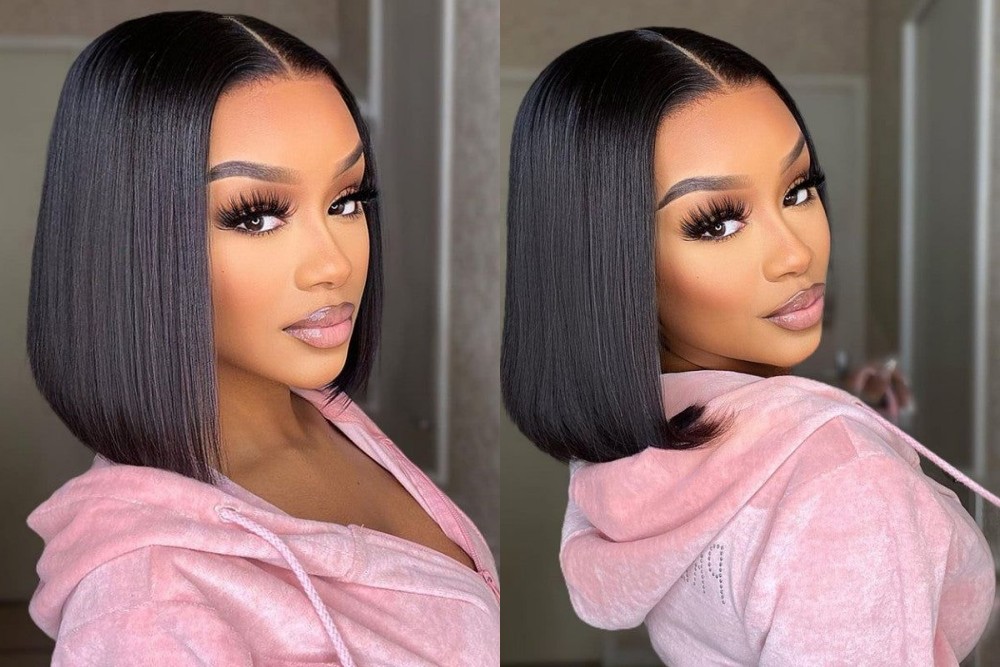 What you will learn from this article

1.What Is A Bob Wig?
2.Different Types Of Bob Wig
3.Why Do We Choose Bob Wig?
What Is A Bob Wig?

Bob wig is the most common short size wig on the market, with a length range generally below the ears and above the shoulder, and the tail curled inward. In the wig industry, bob wig is often defined as 8-14 inches of wigs. The design of this wig makes the hair look very smooth and shiny, making it a popular wig among many women. In the evolutionary process of bob wig, the current bob wig can be paired with any texture and is also a good choice for color wig.
Different Types Of Bob Wig

Bob wig is a particularly versatile hairstyle that can be combined with various texture. This part we will take you through different types of bob wigs.
Straight bob wig
Straight bob wig is the most common and popular type of bob wig. This type of wig is very capable, making the wearer look very fresh and smart. It is amazing that it can create both a cute little sister style and a confident and independent female powerhouse style.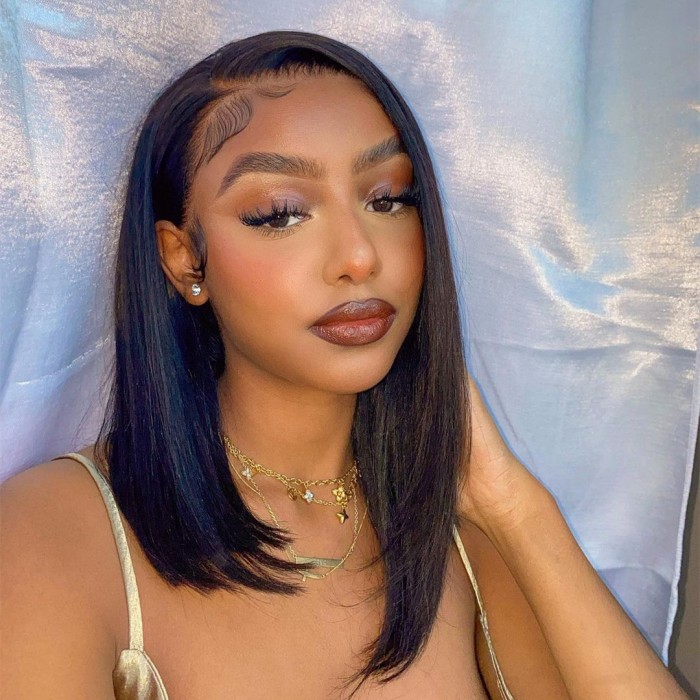 Body wave bob wig
The body wave bob wig adds a touch of sexiness to the original sagacious style of bob wig, and the body wave texture gives people a dignified and sexy charming feeling. The wavy hairstyle design looks very atmospheric.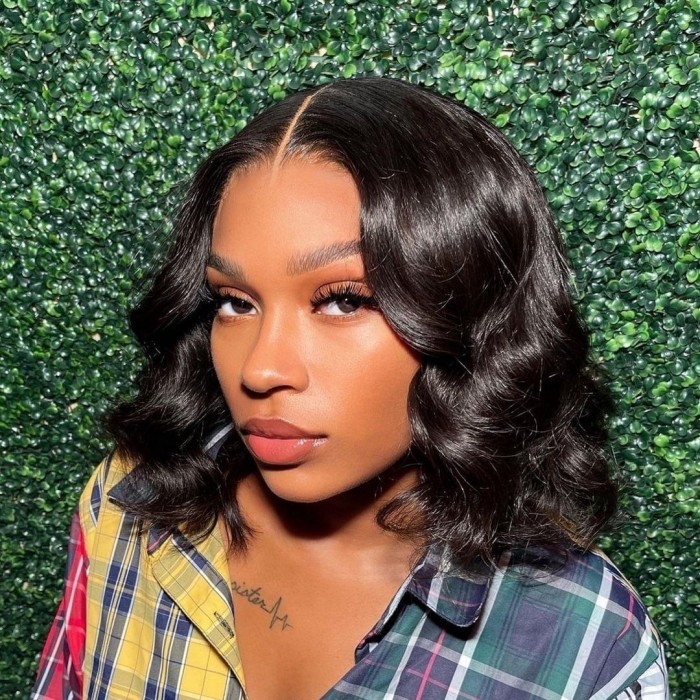 Water wave bob wig
The natural and beautiful texture of water wave bob wig is like sea waves which makes the wearer look like a clever and beautiful mermaid princess, living in the mysterious and beautiful deep sea.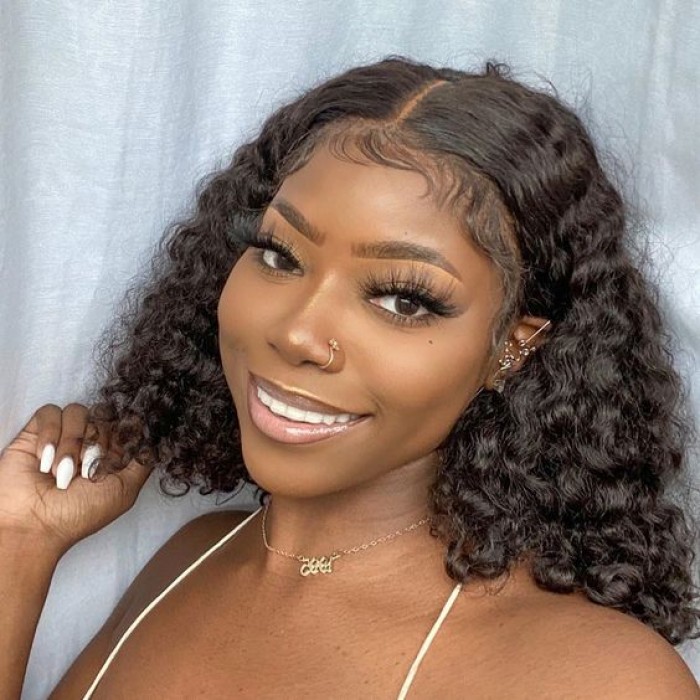 Deep wave bob wig
Deep wave bob wig has a classical beauty, and this texture makes the wearer look like a beauty emerging from Romantic oil paintings. This wig is dignified and delicate, with a very textured feel. If you want to create a retro style look, deep wave bob wig is perfect.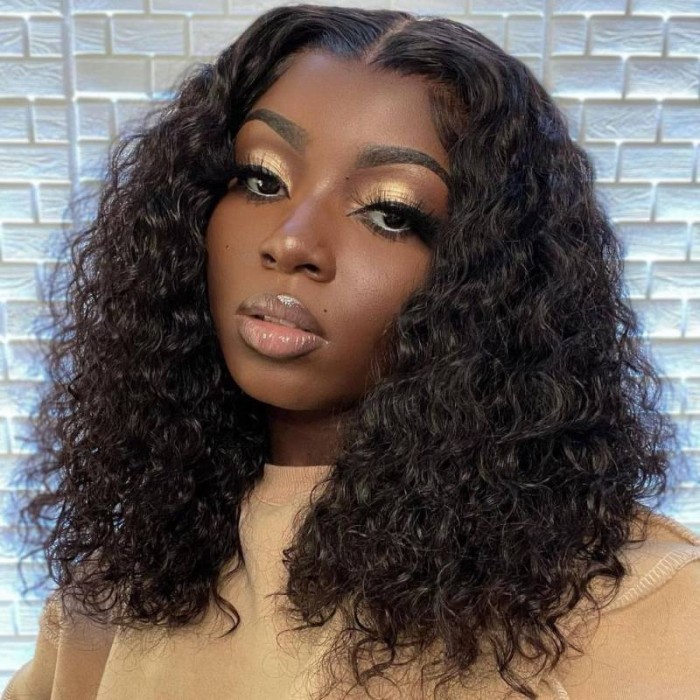 Kinky curly bob wig
Kinky curly bob wig is particularly suitable for people who want to increase their hair volume and have a fluffy and plump effect on their hair. Because the kinky curly design makes the wig look particularly thick and fluffy, and it also makes the wearer look very cute and energetic.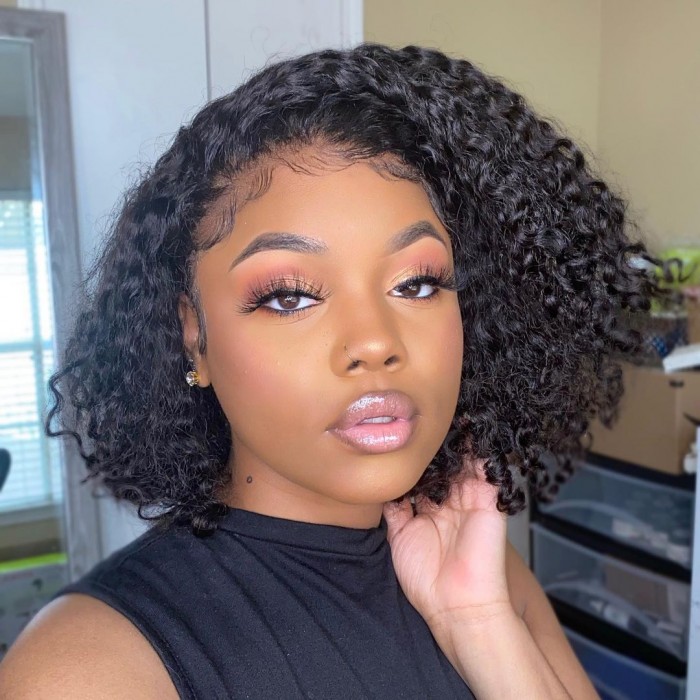 613 straight bob wig
The 613 straight bob wig is the most classic among the bob color wigs. The characteristics of the bob wig add a cool girl style to the original elegant and charming foundation of the 613 color wig. This combination has a rebellious princess feeling, inexplicably making people feel very sexy.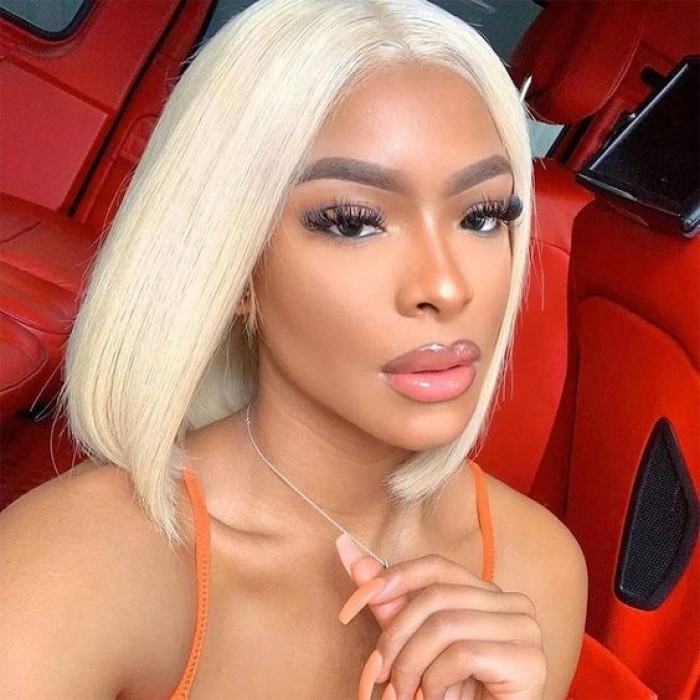 Ginger orange straight bob wig
The ginger orange straight bob wig is a very beautiful and eye-catching color wig. The short size design of the bob wig itself makes it very cool, especially suitable for summer wear. If you still have a pair of beautiful and moving blue eyes, it would be perfect. This combination will give you a refreshing orange soda with ice cubes, which is very cool and comfortable.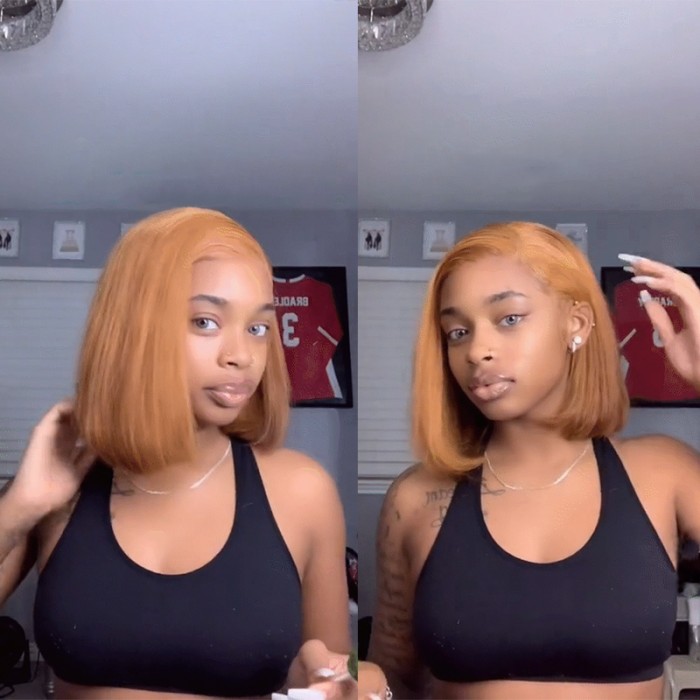 Light pink straight bob wig
Light pink straight bob wig is a summer gift for pink color wig enthusiasts, as its light pink color effectively neutralizes the exaggeration of high saturation pure pink. Light pink color makes people feel very calm and not so hot. It's like a glass of chilled strawberry milk, both refreshing and rich.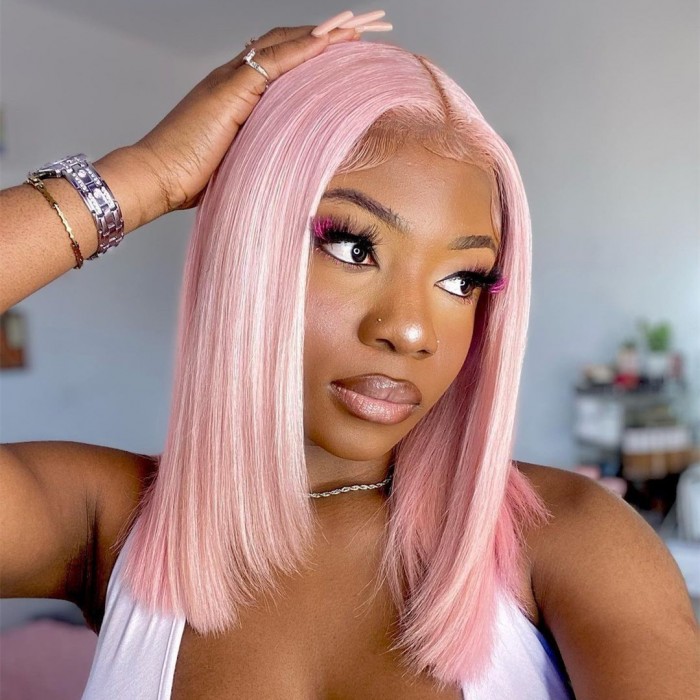 Why Do We Choose Bob Wig?

Why do people choose bob wig? What are the advantages of bob wig? Let's understand the advantages of bob wig from several aspects.
Portable
The short size design of the bob wig makes it very convenient to wear and take off, and it won't feel heavy and tired like most long size wigs. Especially now that the new summer is coming, this short size wig is even more outstanding, allowing you to feel refreshing and bright in the summer.
Money saving
We all know that for wigs, the shorter the size, the lower the price. So the short cut bob wig is not to mention, and its plasticity is very strong. After buying a bob wig, you don't have to spend any other money on other styles of wigs, because you can freely style the short hairstyle you want based on the bob wig.
Versatility
From the introduction of various types of bob wigs mentioned earlier, you may also find that bob wigs can be combined with almost all styles, making them very versatile. Not only that, bob wig is often paired with various colors, and any color can radiate its brilliance on top of bob wig. Bob wig is like a color palette that accommodates all color combinations.
Flatter face shape
This is a very important aspect of bob wig's popularity, as its ends inward curvature can effectively flatter face shape. If you have a square face, the curly hair below the bob wig can soften the sharp facial contour, wrapping the sides of the cheeks around the hair to create a slimming effect, which will focus people's attention on the center of the face. If you have a heart-shaped face, the bangs of bob wig can effectively decorate your forehead so that it doesn't look so wide, and then make the narrow chin look fuller, making the entire face look more coordinated.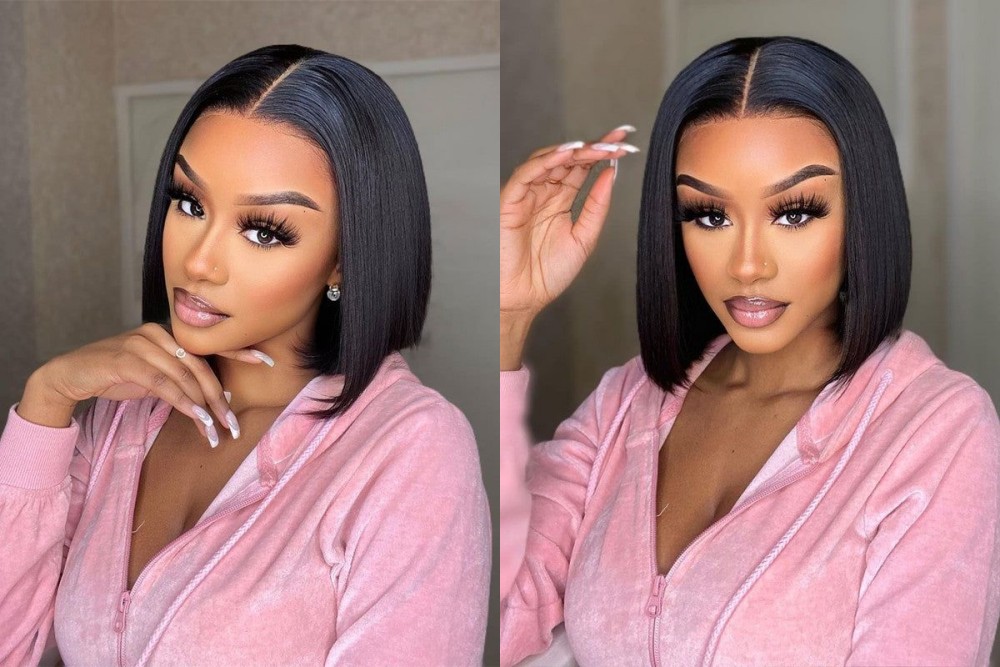 Ending Word

I believe that after reading the above information, you will have a further understanding of bob wig. I hope you like bob wig more because of this article, and also hope that you can find a suitable wig for yourself as soon as possible.