Among the different types of lace used, transparent lace and HD lace are the two most common options. If you've ever wondered what is the difference between them, this blog post is here to clear up the confusion and help you make an advisable choice for your next human hair wig purchase.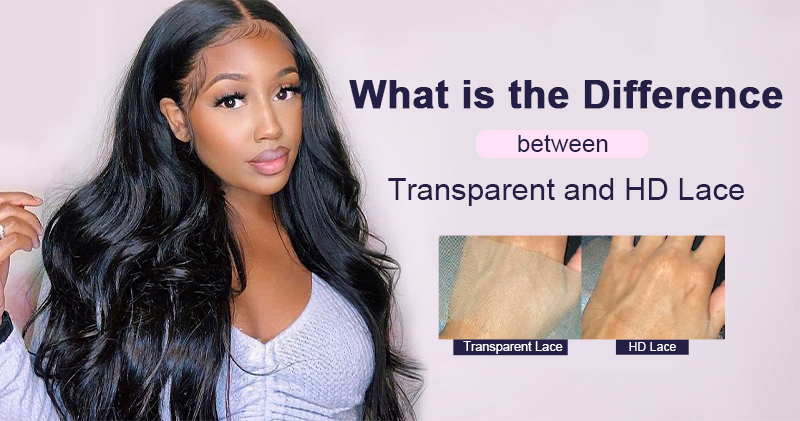 What is Transparent Lace?
Transparent lace Just as the name suggests, the material of the lace is transparent in color. This type of lace is most commonly used in the wig market. Compared to HD lace, transparent lace is slightly thicker and a little heavier. The transparency of the lace allows it to blend well with diverse complexions.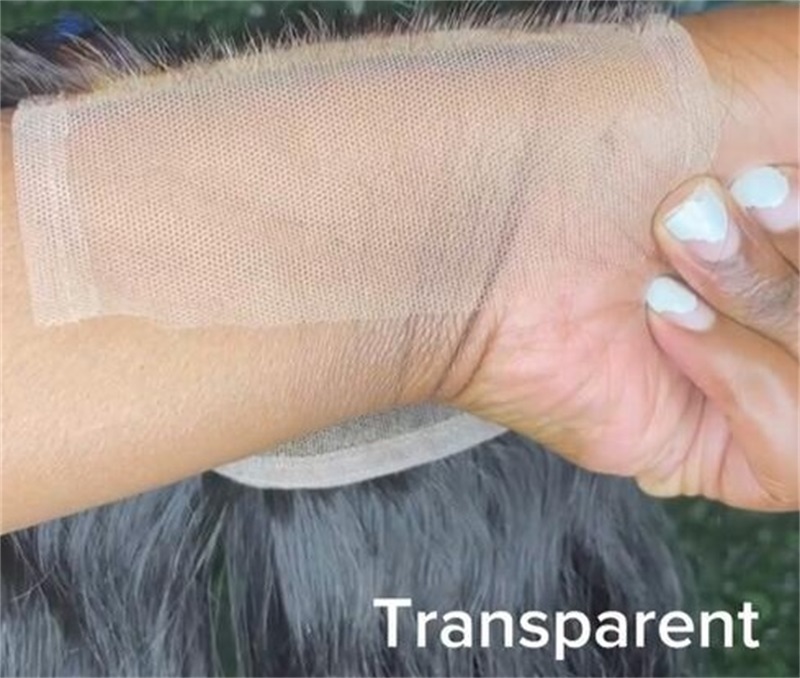 What is HD Lace?
HD lace refers to high-definition lace which is made of delicate and ultra-thin material. The key feature of HD lace is its thinness which can give you the best melt and perfectly blend with all skin tones, literally making your hair like grow from your scalp. The premium undetectable lace makes it totally see-through your skin and nearly not visible even when viewed up close.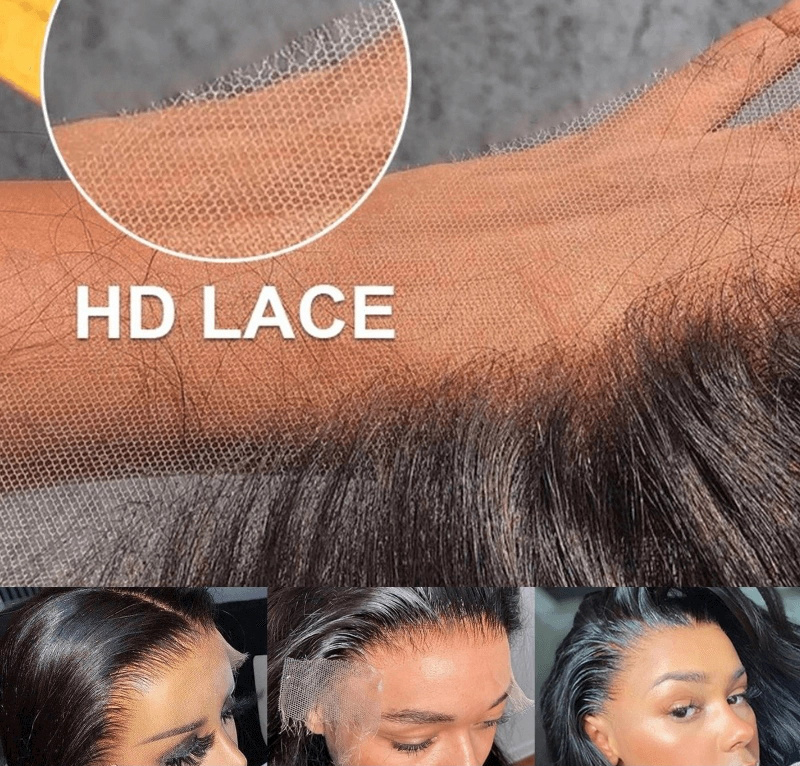 What is the Difference between Transparent and HD Lace
Thickness
HD Lace is thinner than Transparent Lace. On the other hand, Transparent Lace, being slightly thicker, may offer better durability and resilience.
Melting Ability
Both HD lace and transparent lace excel at blending with the scalp, but HD lace has an edge in providing an even more natural and undetectable hairline due to its ultra-thin construction.
Price
The price of HD lace wigs is higher than a wig using transparent lace. The price of raw materials of HD lace is higher, and its manufacturing process is also relatively fine, so the overall cost is higher than that of transparent lace wig.
Lifespan
HD lace does not last as long as transparent lace, due to the material being too delicate and thin, it is very fragile. While this thinness allows for a more natural and undetectable look, it also means that it is more susceptible to damage and may require extra care during handling and maintenance. Transparent lace, being slightly thicker, may offer slightly more durability in comparison.
Bleach Difficulty
Wigs made with HD lace are easiest to bleach. Transparent lace is not hard to bleach but still needs more care and technique when bleaching knots than HD lace.
Weight
Since transparent lace is thicker, it is also heavier than transparent lace. Some consumers report that wearing HD lace wig has less pressure on the scalp and is lighter. And the transparent lace wig will feel the scalp tension when worn for a long time, which is somewhat uncomfortable.
Air Permeability
The thinner HD Lace is more breathable and comfortable, especially in hot and humid weather, as it allows more air to circulate.
Which is Better Transparent or HD Lace?
The choice between Transparent and HD Lace may depend on the occasion and your desired hairstyle. HD Lace might be the preferred option for everyday wear and situations where a natural look is essential. On the other hand, Transparent Lace could be more suitable for hairstyles that require a slightly thicker lace base for extra support and durability.
Is HD or Transparent Lace Better for Dark Skin?
While both laces are designed to blend well with various skin tones, transparent lace's slightly thicker material may offer a more forgiving blending experience for those with darker complexions. Typically, the HD lace wigs are better for dark skin due to their high definition and ultra-thin material. HD lace can match all skin tones. Transparent lace wigs need more preparation operation such as bleaching wig knots and using foundation or make-up shadow powders to let the lace blend with your scalp, while HD Lace does not.
WigFever Glueless HD Lace Wig Install
WigFever HD Lace Wig Customer Reviews
S******S
The wig looks super natural and is of great quality. The wig also fits really well even without glue, it is all around a really great purchase, I love mine!
Would you recommend this product to a friend? Definitely yes.
J***t
The texture of the hair is soft and has not knotted since. The hair had no bad smell and was beautiful. I have gotten so many compliments on this hair and would def purchase it again.
H*****y
Loveeee this hair! Little to no shedding! Washed and blowdried and still was amazing! Great hair! So far no shedding and the length is good.
B*****a
The hair is extremely soft. I love the feeling of it and the fullness is even better! I've already recommended several people and I will definitely purchase from this vendor again.
WigFever Hot Item Glueless HD Lace Wig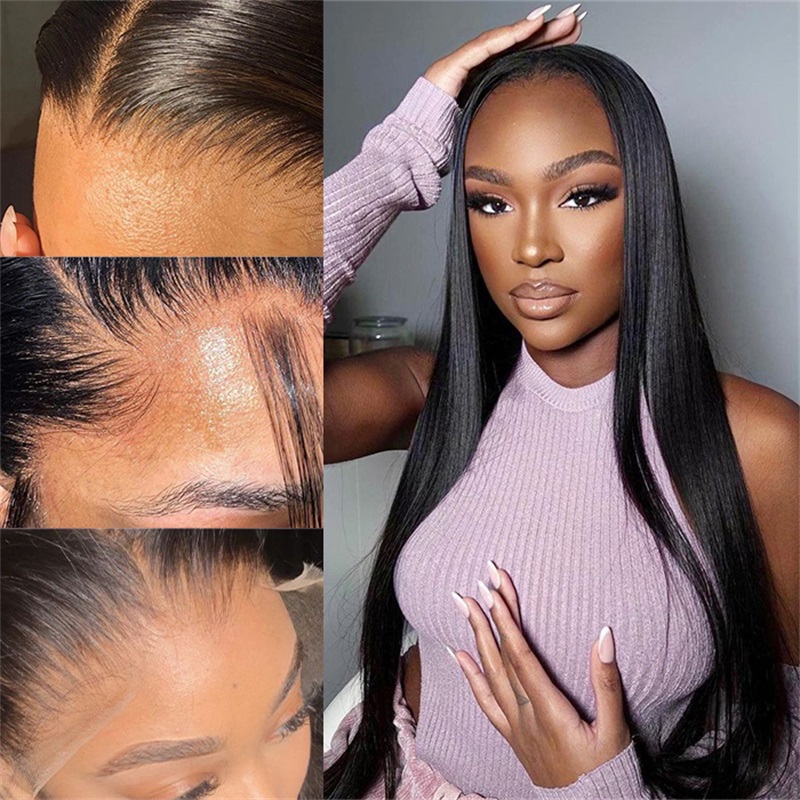 Final Word
In summary, transparent lace offers a natural look on lighter skin tones and is a budget-friendly choice, while HD lace provides an undetectable hairline suitable for all skin tones but comes at a higher cost. Understanding these differences will help you make an informed decision when selecting the perfect lace front for your needs and preferences.