Blonde wigs are a timeless and versatile choice for those who want to experiment with their look. In 2023, the demand for 613 blonde wigs is expected to rise due to their stunning appeal and ability to transform one's appearance. Whether you're looking for a complete hair transformation or just want to add a touch of glamour, here are the top 6 613 blonde wigs worth buying in 2023.
What Color is 613 Blonde?
Blonde is a wig hair color that typically ranges from light to medium golden or yellowish hues. It is often associated with a light shade of yellow or pale gold. Generally speaking, blonde shades are typically categorized by numbers or letters to represent their specific tones and levels of lightness. For example, the number 613 is often used to describe a very light or platinum blonde color. 613 Blonde hair color is popular among people with naturally lighter hair as well as those who choose to dye their hair to achieve a blonde look.
Why 613 Blonde Hair is Popular?
Unique and Bold
613 is a bold and unique color that catches the eye, and the bright gold will make you stand out from the crowd. If you are a very confident and assertive girl, then this hair color is for you.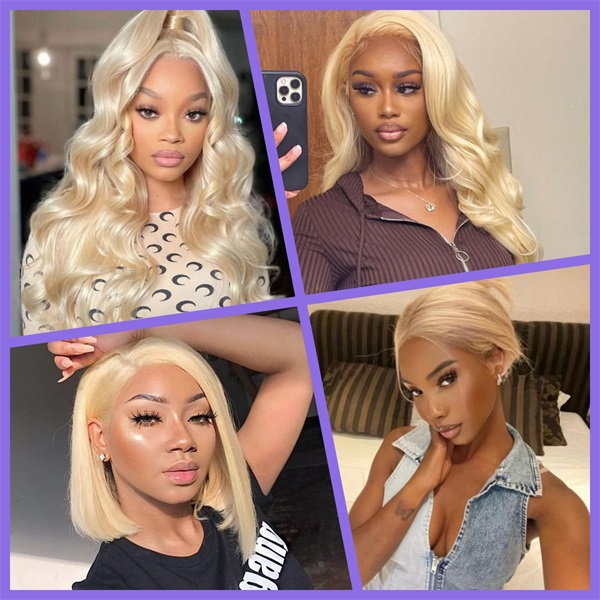 Versatility
613 color can be dyed into any other color. If you have a dark brown wig and want to dye it bright pink, you should bleach the hair blonde first. Additionally, blonde hair tends to reflect light more readily, which can create a vibrant and eye-catching. Human hair 613 blonde wigs can be restyled by heat tools like a flat iron. Choose a blonde wig for endless styling possibilities.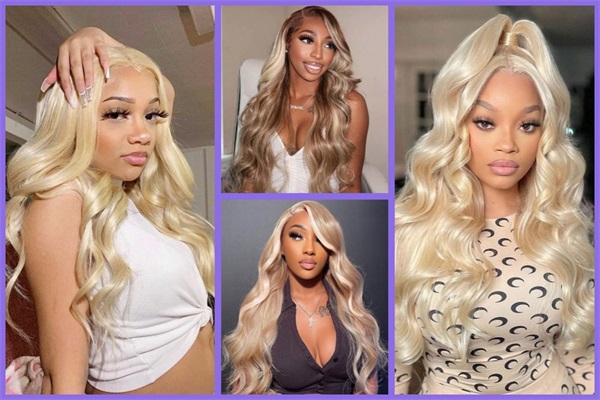 Celebrity Influence
The appeal of blonde hair can be attributed to several factors. One is the association with beauty ideals prevalent in popular culture, particularly in Western societies, where blonde hair has been portrayed as glamorous and desirable. Celebrities and public figures with blonde hair have also contributed to its popularity by setting trends and influencing fashion. Blonde hair has been showcased as a symbol of glamour, femininity, and sex appeal in movies, television shows, magazines, and advertisements, contributing to its ongoing popularity.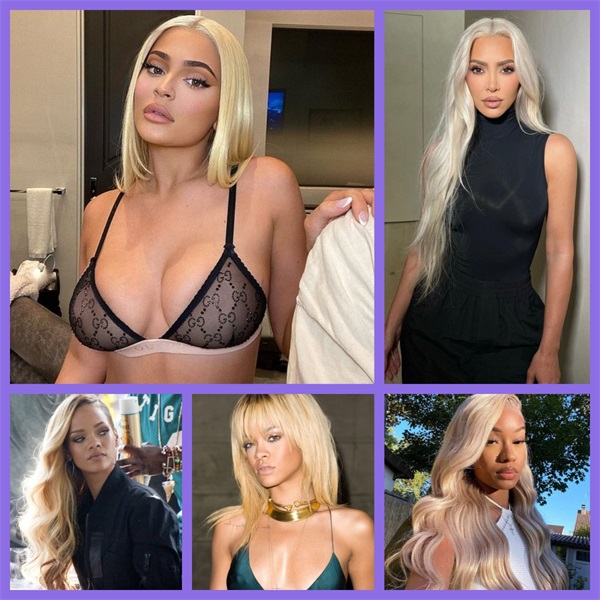 Top 6 613 Blonde Wigs Worth Buying in 2023
1.613 Blonde Glueless Human Hair Silky Straight HD Lace Closure Wig
This wear go glueless wig is the top-selling product this summer. The glueless wig do not require glue to attach them in place and our patent 3D dome cap design. Ladies won't feel stuffy and humid even under the 12AM sunlight. Wear go wigs can be put on and removed easily, it permits people to take them off every night and let the scalp rest. This wig is favored by many consumers, especially for people with sensitive skin, because it is not fixed with glue like a lace front wig. Featured HD similar use can perfectly melt your scalp.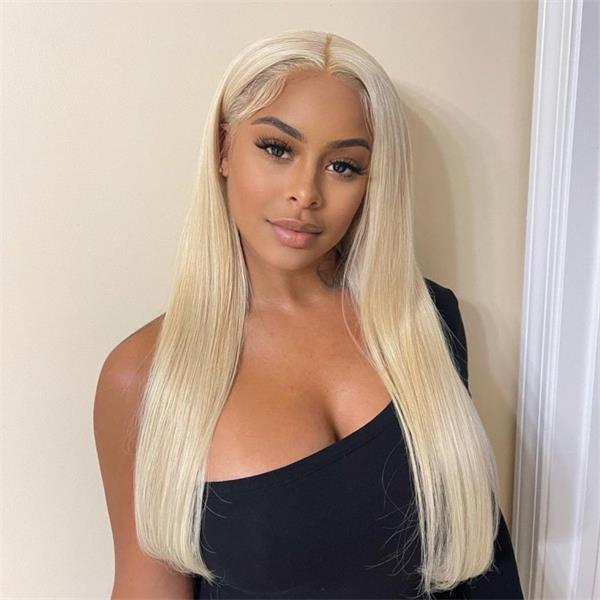 2. Blonde Straight 4x4 Lace Short Bob Wig Lace Closure Wig
The short bob wig is one of the hottest summer wig choices. The short length hair means a lighter weight on your head, making them more cooler than other types of wig hairstyles in summer. Straight hair gives your more style possibility, You can use some heat tools to create a unique and irreplaceable personal style.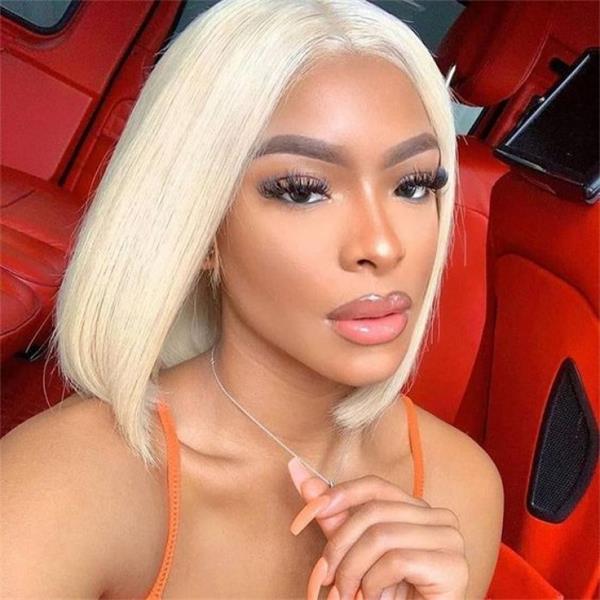 3. Body Wave HD Lace Closure Wigs 613 Color Human Hair Wig
If you're after a realistic wig, look no further than this one. HD lace material has excellent transparency and fit. It can blend easily into your hairline to create an impeccably natural-looking hairline. It also provides a comfortable fit, allowing you to wear it for extended periods of time without feeling tight or uncomfortable. Besides, the body wave hairstyle can provide a relaxed and elegant atmosphere, which is suitable for all occasions and is very versatile.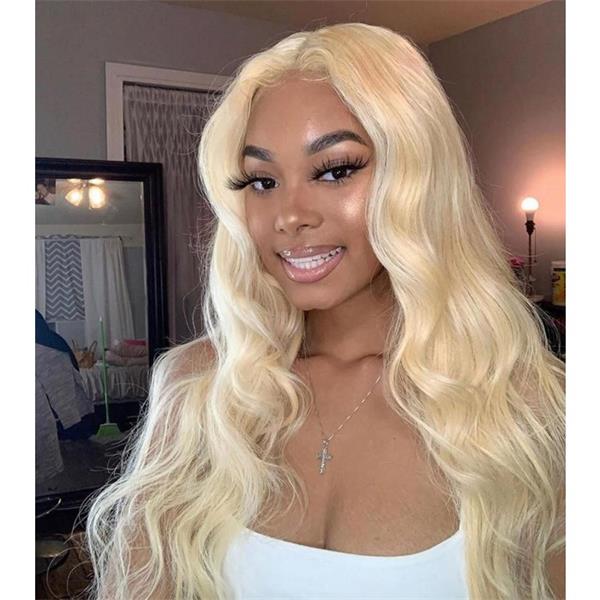 4. Deep Wave Blonde Color 13x4 Lace Front Real Human Hair wigs
Deep wave hair in a stunning blonde color adds a touch of brightness and vibrancy to your overall look. The blonde shade complements a wide range of skin tones and adds a fashionable and trendy flair to any outfit or occasion. The 13x4 lace front size offers a seamless blend with your natural hairline, providing a natural and undetectable appearance.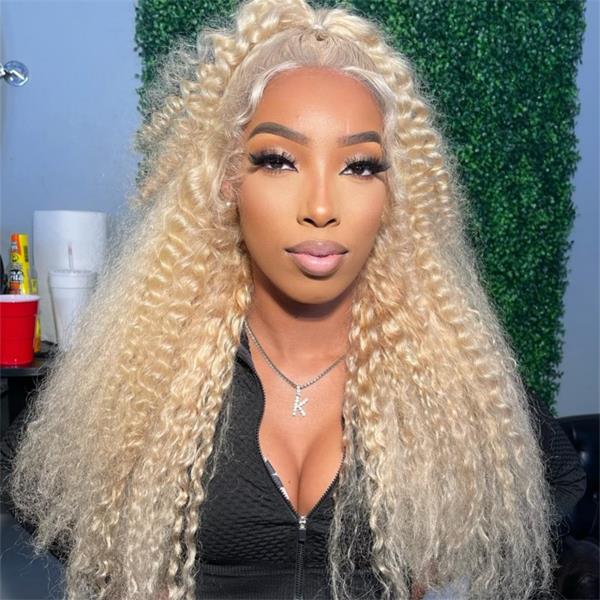 5.4x4 Lace Closure Wigs #613 Silky Straight With Baby Hair
If you're looking for an affordable yet high-quality option, our 4x4 lace closure wig is the perfect choice. One of the standout features of this wig is the inclusion of baby hair. The baby hair along the hairline creates a more realistic and seamless blend, giving the illusion of natural hair growth.
We believe that everyone deserves access to beautiful and affordable wigs without compromising on quality. With this wig, you can achieve a glamorous and effortless look without breaking the bank.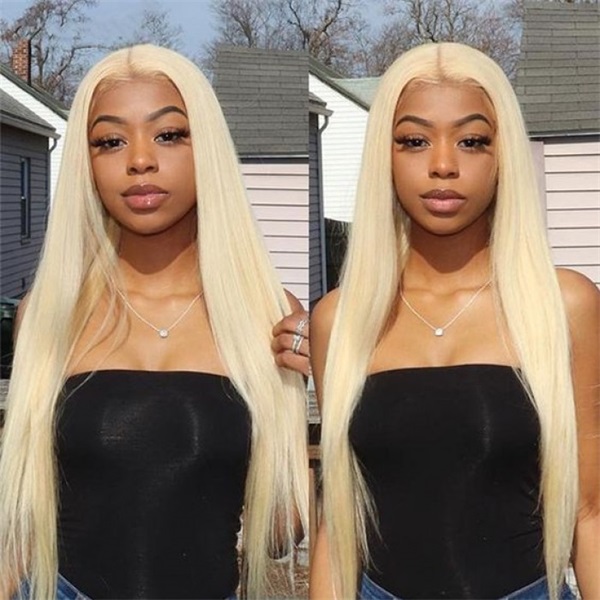 6. Silky Straight Hair 13x4 Lace Front Wig Blonde Human Hair Wigs
The silky straight texture adds a touch of sophistication and versatility, allowing you to effortlessly style the wig to suit any occasion. The 13x4 lace front design provides a seamless and undetectable hairline, creating a realistic look that blends seamlessly with your own hair. The lace front also offers breathability and comfort, ensuring comfortable wear throughout the day.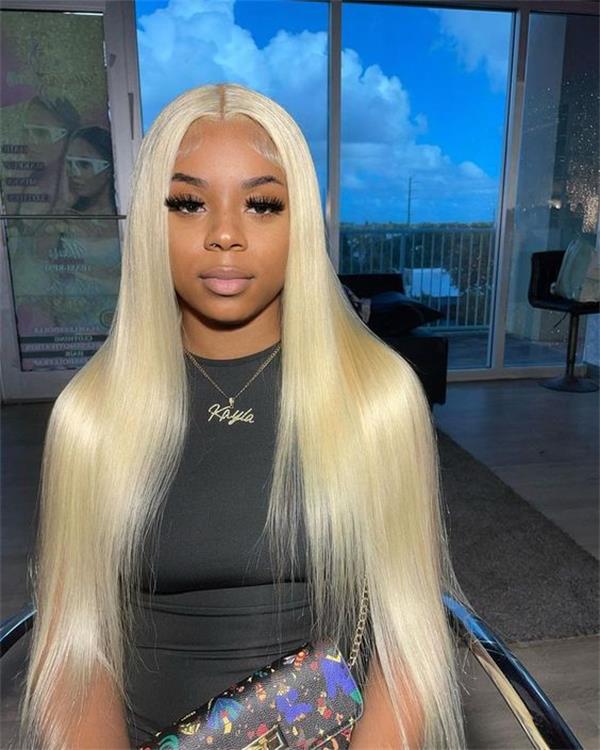 Conclusion
In 2023, 613 blonde wigs are set to be a popular choice for those seeking a stunning and transformative look. Whether you prefer long, voluminous curls or a sleek bob, these top 6 wigs offer a range of styles to suit every taste. From Luxe Locks' Blonde Bombshell to Dreamy Wigs' Strawberry Dreams, these wigs are worth investing in to elevate your style and confidence. Embrace the allure of 613 blonde color and get ready to turn heads with your flawless and glamorous look in 2023.