Many girls worry that wearing a lace front wig in summer will be humid and stuffy. Don't worry, wear and go wigs offer a solution, that help you stay cool and comfortable in warm weather. In this blog post, we will explore 4 wear and go wig options that are perfect for summer fashion trends and will make you look fabulous.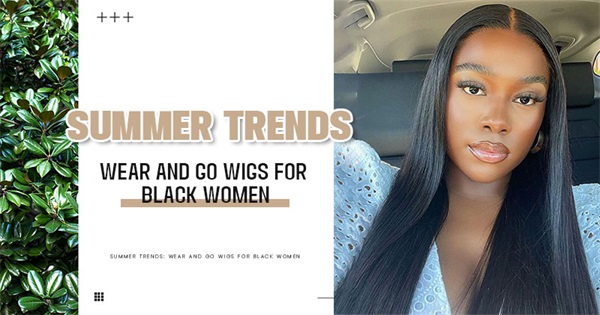 What is a Wear and Go Wig
Wear and go wig is also called a glueless lace wig. Its appearance is very similar to traditional lace front wig, but it does not need to use glue to fix the position. The step of using adhesive is omitted so that it can be quickly worn and removed. Wear and go means that you can put it on and go out immediately.
Why Wear and Go Wigs Are Trending in Summer
Breathable
One of the main characteristics of wear and go wig is that it is breathable. You don't need to apply adhesive on the hairline, and the scalp can be well-ventilated. For example, the WigFever brand's wear and go wig cap adopts a 3D dome cap design. This kind of wig cap is made of a special fabric so that the air permeability can reach 99%. That means you will not feel uncomfortable even if you wear it for a day. Especially important in hot and humid climates as it helps keep the scalp cool and dry, minimizing discomfort. Not only this, you can take the wig off every night to give your scalp further rest and breath. Also, wear and go wigs are usually made with heat-resistant human hair. This means they can withstand sunlight without losing their shape or texture.
Versatile
People usually wear traditional lace wigs for about a month before taking them off. According to this frequency, there are very few hairstyles that can be tried in a year. But wear and go wig is different. Wear and go wig permit you can change your hairstyle every day. You can be a charming blonde on Monday and bob sexy girl on Wednesday. This is a good choice for people who often need to participate in outdoor activities, because sometimes you may match different hairstyles and clothing according to different occasions. If you're opting for a human hair wear and go wig, you can even use a heat styling tool to redefine it. It is even possible to perm the wig. Such a wig has unlimited styling possibilities.
Convenient
If you buy a wear and go wig at WigFever, you will get a more upgraded wearing experience. All of our wear and go wigs are pre-processed by professional hairstylists, all of them are already cut the extra lace and plucked the hairline. The lace are cut into zig-zag shape which are more natural than other brand's flat shape. At the same time, our pre-plucked hairline is of salon quality. These are our unique manufacturing processes. Great for your convenience, no hands-on work or stylist customization is required to achieve a seamless look. Save your time effort and money. A great choice for beginners.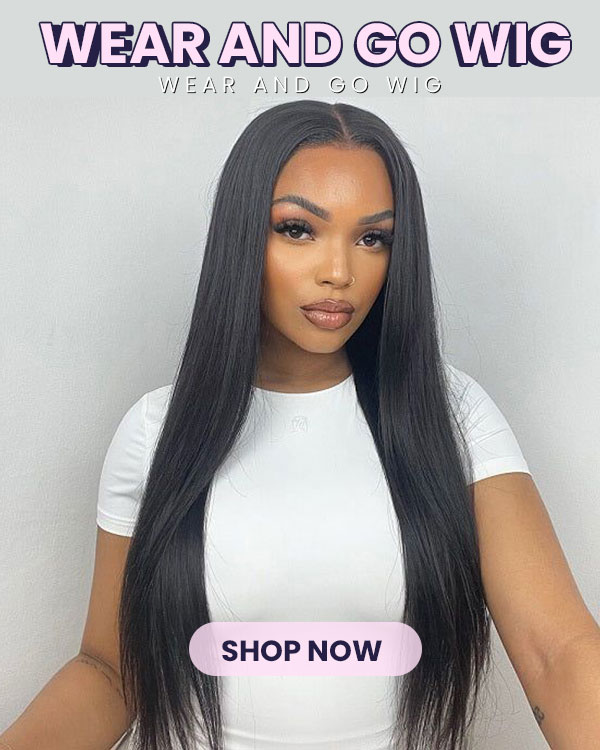 5 Best Wear and Go Wigs For Black Women
1. Ash Blonde Balayage Wear and Go Glueless HD Lace Wig
Ash blonde balayage wig is currently the best-selling new summer product. Balayage hair focuses more on creating soft transitions and natural effects, which will gradually brighten in the sun, giving it a more layered look. The cool-toned nature of ash blonde complements the bright and sunny atmosphere of the summer season. The subtle gray undertones in ash blonde hair give it a refreshing and airy feel, which aligns with the breeze and vibrant ambiance of summer.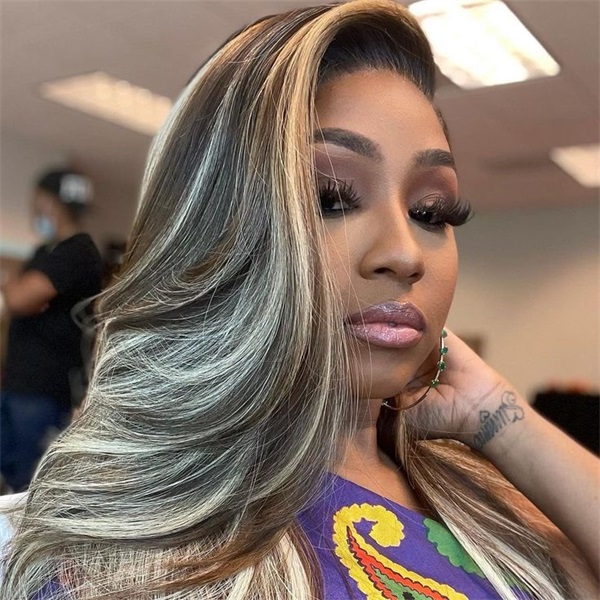 2. Short Bob Wear Go Straight HD Lace Glueless Lace Closure Wig
Bob wigs are shorter in length which makes them more practical and comfortable to wear during hot summer months. They allow for better airflow around the neck and shoulders, reducing heat and discomfort. Bob hairstyles have been a popular trend for years and continue to be in style.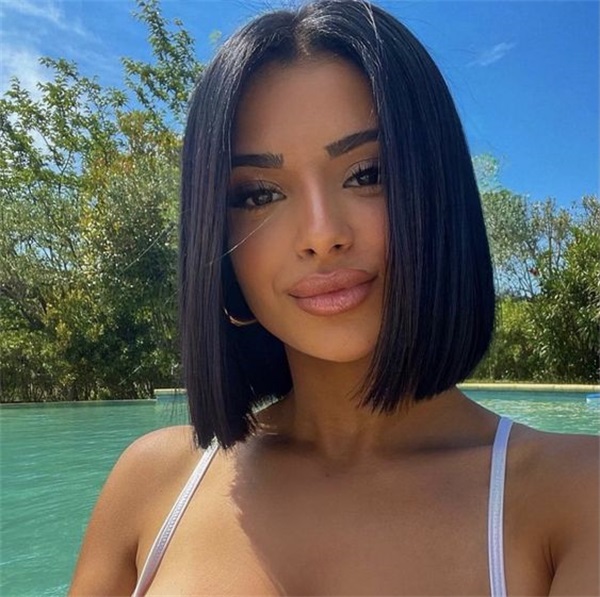 3. Highlight Wear Go Glueless Human Hair Lace Closure Wig
This wig is inspired by Beyoncé's classic highlight honey blonde look. It can easily be paired with summer fashion and makeup trends. The soft honey-brown hair color fixed a wide range of summer outfits, from casual beachwear to chic evening ensembles. It also provides a neutral base with vibrant and playful makeup looks.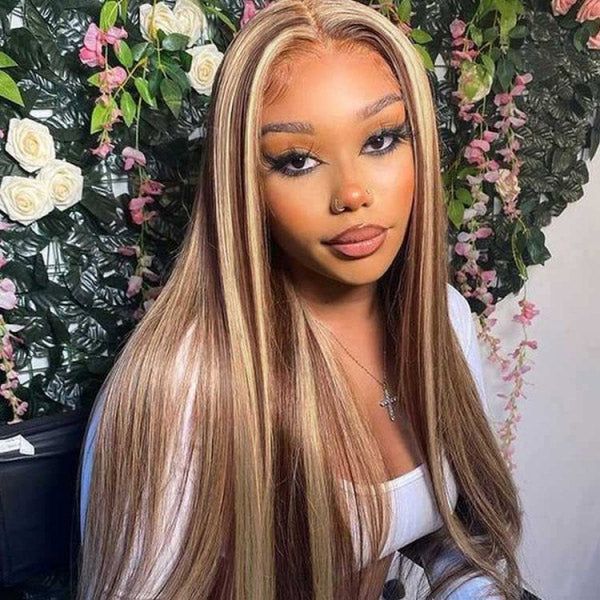 4. 613 Blonde Wear Go Glueless Silky Straight Human Hair Wig
Light blonde hair colors have a higher level of reflectivity, which means they bounce off more light. This can give the hair a brighter and more radiant appearance, perfect for capturing the sun's rays during the sunny summer months.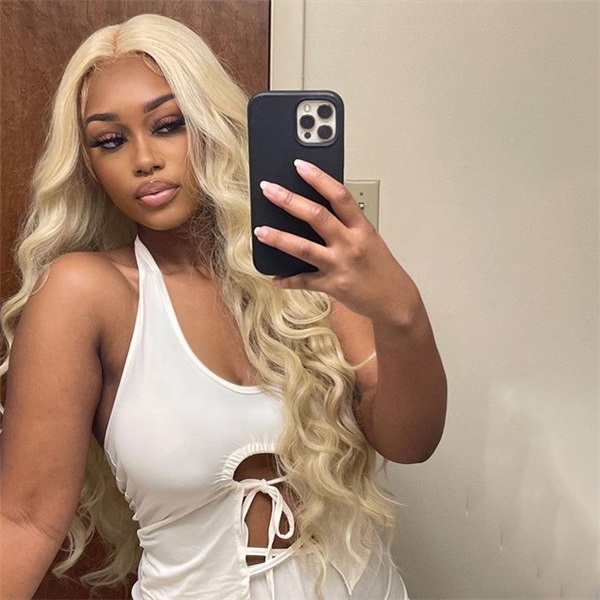 Conclusion
Wear and go wigs offer the opportunity to embrace their natural appearance, protect their hair, and show their unique style. With their versatility, breathable, and convenience, these wigs have become a must-have accessory in the summer fashion arsenal. So, why not give them a try and elevate your summer look? Get ready to slay the season with wear and go wigs!