Curly wet hair look is an alluring and chic style during during hot season among ladies. Getting that bouncy and juicy appearance can take your outfits to the next fashion level. However, maintaining it can sometimes be a challenge. In this blog post, we will guide you through these methods to keep your curly wig looking wet all day!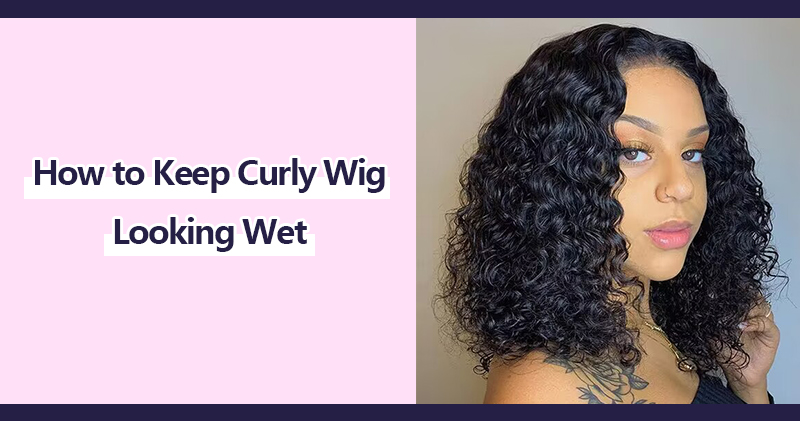 How to Keep Curly Wig Looking Wet
Tips for Getting Wet Look:
1. Start with a high-quality human hair curly wig, human hair can hold its shape and style well, as they are more likely to retain the wet look effect.
2. Before styling your wig, make sure your wig hair is detangled. A wide-tooth comb and paddle brush are good helpers. Use a wig-appropriate shampoo and conditioner to give your wig a thorough cleanse.
3. Allow the wig to air dry, or if you're in a hurry, use a diffuser attachment on your blow dryer set to a low heat setting. The key is to avoid high heat, as it can potentially damage hair strands.
4. Exposure to excessive heat can cause the wet look to fade quickly and damage the wig hair strands. Avoid heat as you can.
5. To preserve the wet look overnight, loosely twist the wig into a loose bun on your head. This will help maintain the curl pattern and prevent tangling if you wear lace wigs. Wear go glueless wigs that can be taken off at night, and put on a wig stand to maintain their shape.
6. Throughout the day, if the wet appearance starts to fade, lightly mist the wig with water-based spray and scrunch the curls to revitalize the wet look.
Method 1
Spray your curly wig with a bottle of water. Comb your hair with a paddle brush to remove any knots. Add a little hair gel, rub through the hair, and scrunch up. This is the easiest way to get a wet hair look, suitable for a busy schedule day.
Method 2
Mix a leave-in conditioner with water in a spray bottle and spray generously on your wig. Make your wig all saturate the mixture. Then, use oil spray on your curly hair to give it that wet look. Gently scrunch the curls to enhance their definition and encourage a natural wet appearance.
Method 3
Spray water on your hair and put mousse on your palm. Rub the mousse with your palm and apply the mousse to your hair. Then add a small amount of hair gel, if you do not have gel, pass this step. Finally, use gloss spray on it.
Method 4
Section the hair in 4 parts and brush hair knots out. Drench hair with water, and add some leave-in conditioner. Then, you can use oil serum for extra shine.
Method 5
Using mousse instead of water because the mousse will dry faster. Use your fingers to brush and comb through the curls. Then take the curls and wrap them around your finger like a little finger coil.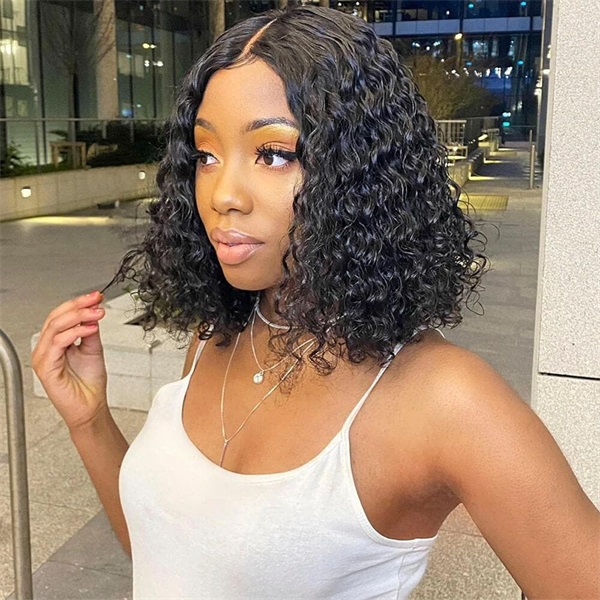 How to Keep Curly Wig from Frizzing
Curly wigs can give you a stunning and vibrant look, but dealing with frizz can sometimes be a challenge. Frizz can take away from the natural beauty of your wig and make it appear unkempt. Here are some tips to help you keep curly wigs from frizzing:
Wash and Condition
Use a sulfate-free, moisturizing shampoo to cleanse your wig. Gently massage the shampoo through the hair, focusing on the scalp and avoiding excessive rubbing or tangling.
Apply a nourishing conditioner, concentrating on the mid-lengths to ends. Use a wide-tooth comb to detangle the hair while the conditioner is in. Rinse thoroughly with cool water.
Air Dry
After washing, gently squeeze excess water from the wig using a microfiber towel or an old T-shirt. Avoid rubbing, as this can cause friction and lead to frizz.
Detangle Regularly
Gently detangle your wig daily using a wide-tooth comb or your fingers. Start from the tips and work your way up to the roots.
Avoid excessive brushing or combing, as this can disrupt the curl pattern and create frizz.
5 Trendy Curly Wigs to Help You Get Perfect Wet Hair Look
1. Kinky Curly 13x4 HD Lace Front Preplucked Human Hair Wigs For Black Women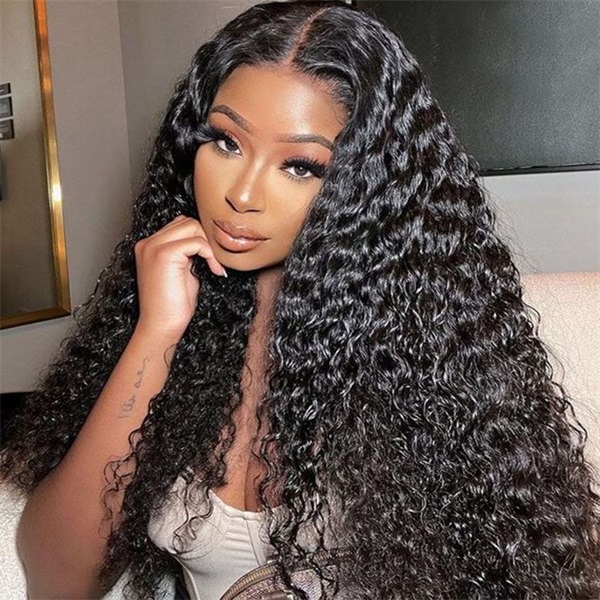 2. WigFever Wear & Go Wigs Pre-plucked HD Glueless Wig Mongolian Kinky Curly Lace Closure Wig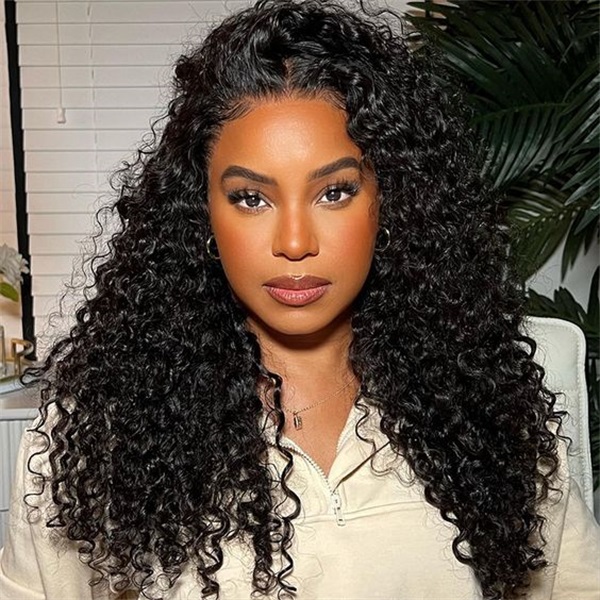 3. WigFever Kinky Curly 13x4 Lace Frontal Shortcut Human Hair Bob Wigs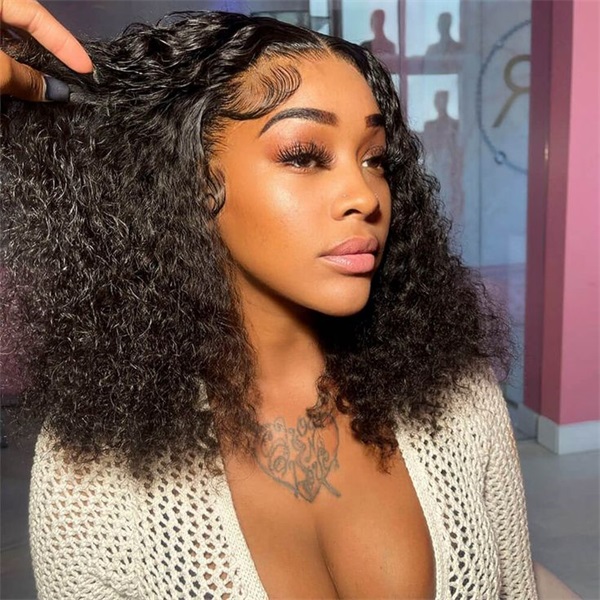 Final Word
Getting this glamorous wet look for your curly wig does not have to be a tough task. With these methods, you can rock that stunning wet appearance all day. Remember, a little effort goes a long way in keeping your wig looking fabulous and fresh!