Lace wig is a favorite of most wig enthusiasts because its wearing effect is very natural. But in fact, not everyone can maximize the effectiveness of lace wigs, because some of us don't know how to wear lace wigs correctly. This article will take you through how to correctly wear lace wigs, making them look like your own hair.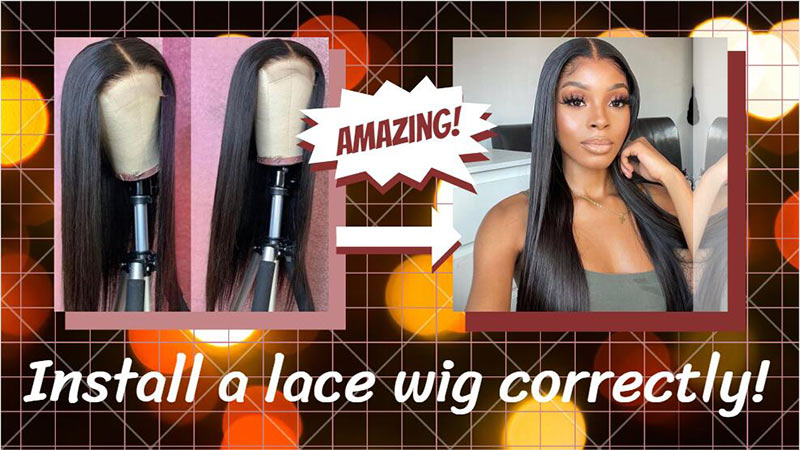 Which Kind Of Lace Wig You Can Choose?
The biggest difference between lace wig and machine made wig is that it has a lace part, which allows lace wig to have a very natural wearing effect. According to the different lace areas, there are several common lace wigs:
4x4 lace closure wig
4x4 lace closure wig is a type of lace wig where the length and width of the lace area are both 4 inches. Compared to the most common 13 * 4 lace frontal wig, it has a smaller lace area, which to some extent facilitates the faster processing of lace parts when wearing lace wigs, and is also more affordable in terms of price.
5x5 lace closure wig
5x5 lace closure wig is a type of lace wig where the length and width of the lace area are both 5 inches. This type of lace wig has a larger lace area than the 4 * 4 lace closure wig, providing more maneuverable space and is very suitable for beginners.
13x4 lace frontal wig
13x4 lace frontal wig is a type of lace wig with a length of 13 inches and a width of 4 inches. This is the most common lace wig on the market, and its lace area is just right, making it very natural to wear. When you don't know which lace wig to choose, it's definitely the right choice.
13x6 lace frontal wig
13x6 lace frontal wig is a type of lace wig with a length of 13 inches and a width of 6 inches. This kind of lace wig will make your hairline appear more natural, and the width of 6 inches from the hairline to the back give it a more versatile ability which can be paired with more styles.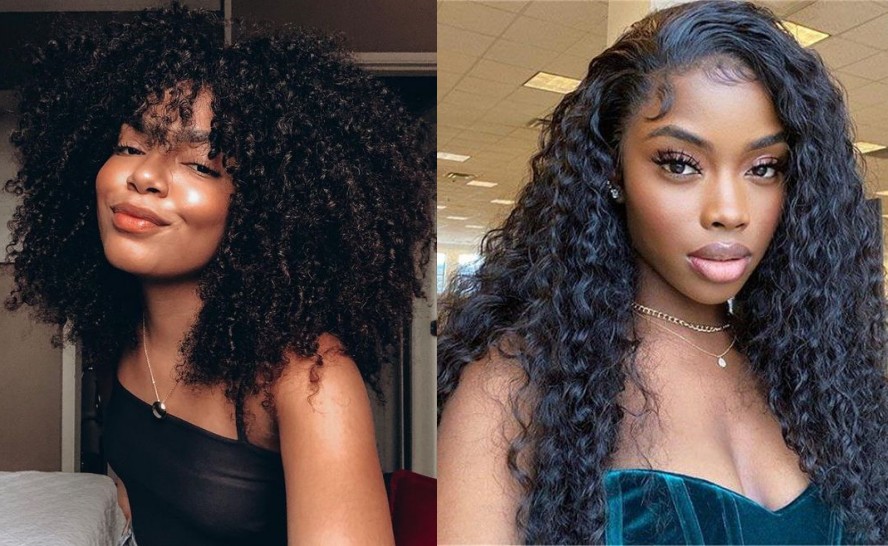 Things To Do Before Install
To achieve better wearing effect of lace wigs, the preparation steps must be taken. Here are some things you need to pay attention to before wearing lace wigs:
Allergy test
Please note that an allergy test is mandatory before wearing the lace wig! Because many people are allergic to certain components in the adhesive glue or tape used to fix wigs, which is also one of the reasons for the appearance of glueless wigs, for our safety reasons, it is necessary to undergo an allergy test before wearing lace wigs.
We can take a small amount of the fixing glue or tape we need one day in advance and test it on the back of our head. After applying it, we need to observe for a day. If there is redness, swelling, inflammation, and other symptoms, it indicates that our skin is allergic to these ingredients. We can choose to use low allergenic glue or tape, or choose glueless wig. If no discomfort symptoms are found, then we can wear lace wig with peace of mind.
Flatten your hair
Flatten your hair before wearing a wig is very helpful in creating a natural wearing effect, as this can avoid awkward situations such as one side being high while the other is low, or the top of the hair being raised.
You can choose to divide your hair into 7 or more strands to weave it into corn rows. But if you are a beginner, you can also choose to tie your hair into a low ponytail and wrap the ponytail into a flat bun and fix it with a hairpin.
Clean skin
This step requires cleaning the cosmetics and skincare products on the surface of the face, keeping it clean and refreshing, and removing excess oil. This can make the lace part better fit the skin when wearing the wig.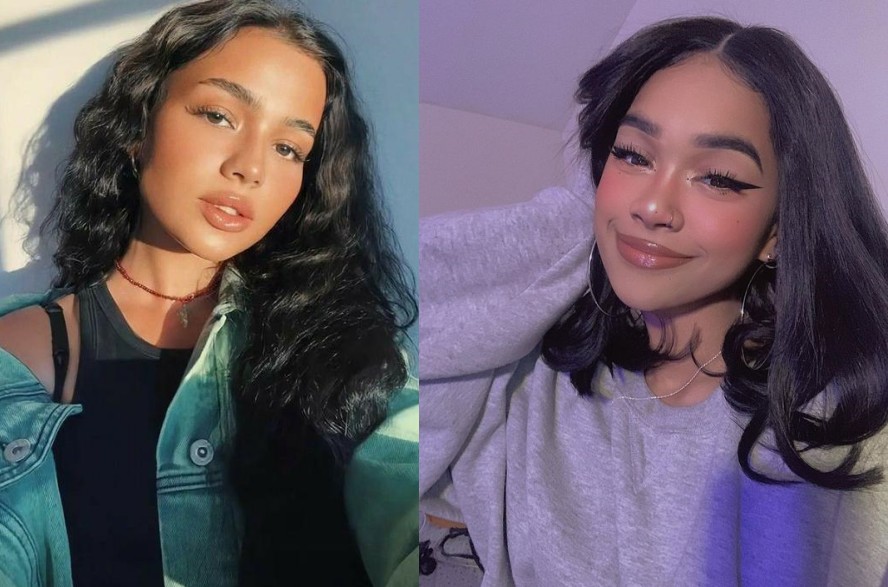 How To Install A Lace Wig?
Step 1: Put on a wig cap
Wearing a wig cap can help you better cover and secure your hair, making your head smoother and cleaner for easy wig wearing. This step is to ensure that the wig can be placed on a smoother surface, but if you have already flattened your hair well before, you can also choose to skip this step.
Step 2: Put on your lace wig
After putting your lace wig on your head, you can align it with the hairline. The interior of WigFever lace wig comes with four clips and an adjustable bandage, which you can use to better secure the wig to your head and prevent it from falling off.
Step 3: Trim the lace
Using scissors, preferably hot scissors specifically designed for cutting lace, slowly leave approximately 1/8 inch of lace along the hairline and ears for cutting. If you are not good at cutting lace or want a more neat and natural lace edge, then you can choose the glueless wig with pre-cut lace.
Step 4: Apply the wig glue
Apply the wig glue along the edge of the cut lace, but be sure to apply it evenly and not too much.
Step 5: Make the glue sticky
To make the glue effective, we can appropriately turn the hair dryer to a small position and air dry it moderately to make it more sticky after molding.
Step 6: Put the lace down to glue it
After placing the lace down, gently press it onto the glue to fit with the skin.
Step 7: Clean excess glue
We can use alcohol to remove excess glue, but we must be careful not to spill alcohol on the lace as it may damage it and make the glue ineffective.
Step 8: Fix your lace wig
We can use silk bandages or head scarf to wrap around the joint between our just glued lace and skin, and then let it sit for about an hour to let the glue dry, which helps better secure the wig to our head. After the glue has completely dried, we can remove the scarf and complete the wig wearing process.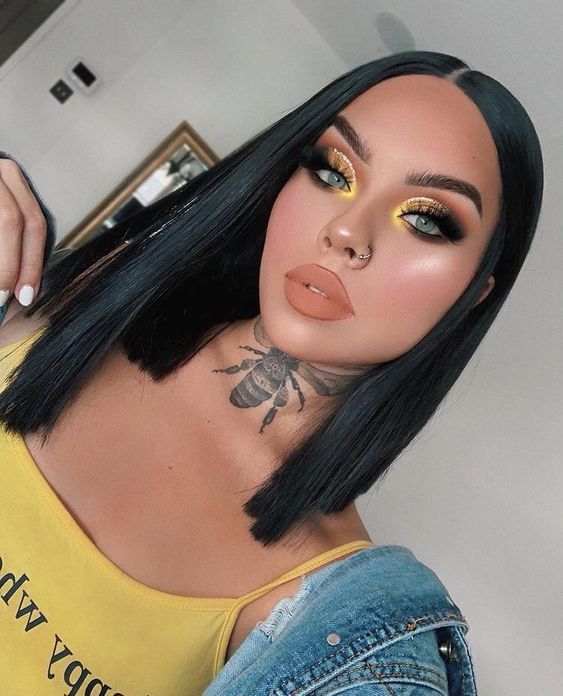 Ending Words
Details determine success or failure. By doing well in these details when wearing lace wigs, you can also wear them with great results.