Are you a wig wearer, and did you know how much does a wig install cast? What is the average price of wig installation? Or how much does it cost in a barbershop? Whether you know it or not, in today's article, I'm going to tell you all the answers of these common questions.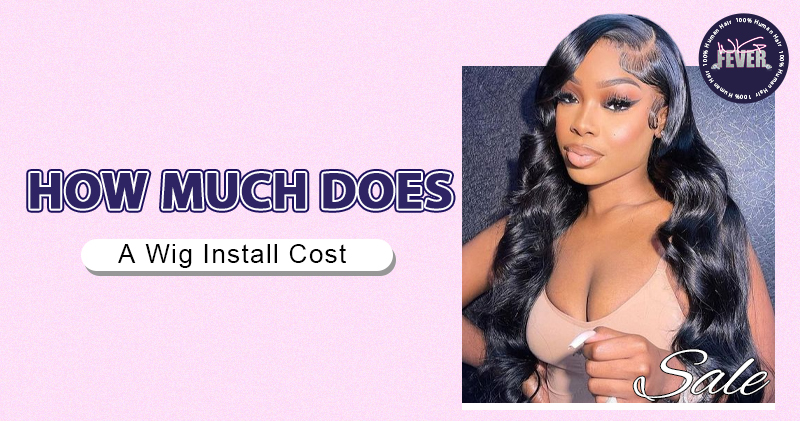 The wig cost
What is the price of a human hair wig? This question is very dependent on a variety of criteria, including hair length, thickness, style, and quality, as well as brand and store. In general, a human hair wig can range in price from $80 to $1,500 or more. If you want the wig hold the curl and color, you will need more; if you want a wig to have invisible knots, you will need some money. Take Wigfever for example, we only sell real human hair wigs at a much more affordable price of around $100.
How much does a wig install cost
The cost of installing wigs at home-tools
The cost of installing a wig is mostly determined by the tools you required to do it. The items needed to install a wig can cost around $150. it's really not cheap, however, the good news is that many of the necessary items may be reused. Such as alcohol pad, freezer spray, wig head, t-shaped needle, tweezers, bleach powder, developer, shampoo, freezer spray, hood hair dryer, elastic band, small scissors, wig tape, makeup sponge, tail comb, razor, etc.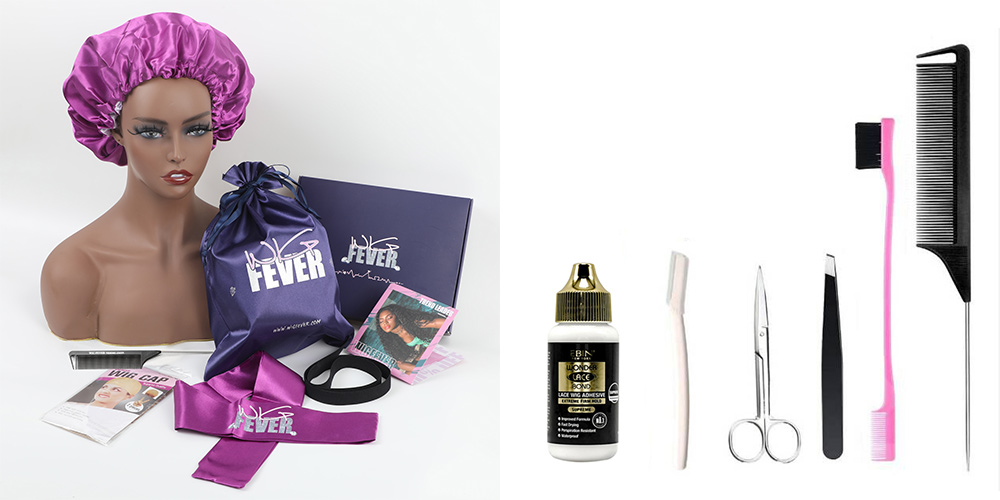 The cost of installing wigs in barbershops
If you are a beginner or lack of relative wig install techniques and want a stylist to handle your installation. The cost will be determined by numerous criteria, including the type of wig, hair length and thickness, and the barber's level of skill. Such as install virgin hair wigs is more expensive, between $100 and $300. Because they are expensive, they often need experienced and professional stylists to handle them, so you'll end up spending more.
How to make the wig install last longer
Wig installs are known to be expensive and time-consuming, whether you do them yourself or have them professionally done. Therefore, there's no one who doesn't want to make own wig install last longer. Below are some tips you can do to extend wig wearing time.
Keep moisture at bay
Moisture can not only dissolve any adhesives used to attach your wig, but it can also irritate your scalp and expose your scalp and hair to dangerous mold development. All of these factors might result in your installation lasting not too long.
Minimize tangling
It's difficult to be gentle with your wig when it's constantly knotted. Remember that every time you detangle your hair, the risk of loosening the glue in the lace section will increase. So it's wise to reduce tangles as soon as possible.
Wrap your hair up at night
If you let your wig flow freely as you toss and turn at night, it'll be more likely to tangle. Therefore, it's best to get into the habit of putting your hair up before you go to bed.
How long can you keep a wig installed?
Even though installing a wig is a significant investment, wigs can't be worn for too long time. The wig installation recommend that last between one and six weeks. After that time, you'll need to remove the wig and reinstall it from scratch. If you try to wear a wig for more than 6 weeks at a time, it's harm to your scalp and own hair. The wig should be taken off and washed every few weeks.
Tips to reduce installation costs
Select quality wig install product
Don't choose a lower quality product for a moment of cheapness, poor quality products are difficult to fix the wig well, and even if it is fixed, it won't last for a long time, so you need to increase the number of times you install it, not only the spending will increase, but also a waste of time. Believe me, you will regret it later, and maybe you will replace it with a better product, so high quality products are more cost-effective in the long run.
Reuse your wig cap
Wig caps are a consumable item. But many wig caps are not disposable and can be reused, so we can minimize this expense by reusing wig caps.
Wigfever weargo wigs for you
Have you ever heard of weargo wigs? It's no glue need ,quick and easy to wear. So you don't need to spend money on installing products and hiring a professional stylist. You just need to buy a wear go wig, thus you can achieve three-second installation anytime, anywhere. Last but not least, it's really affordable, Wigfever wear go wigs are only around $100.
1.Wigfever Wear Go Wig Body Wave 180% Density Glueless Human Hair HD Lace Closure Wigs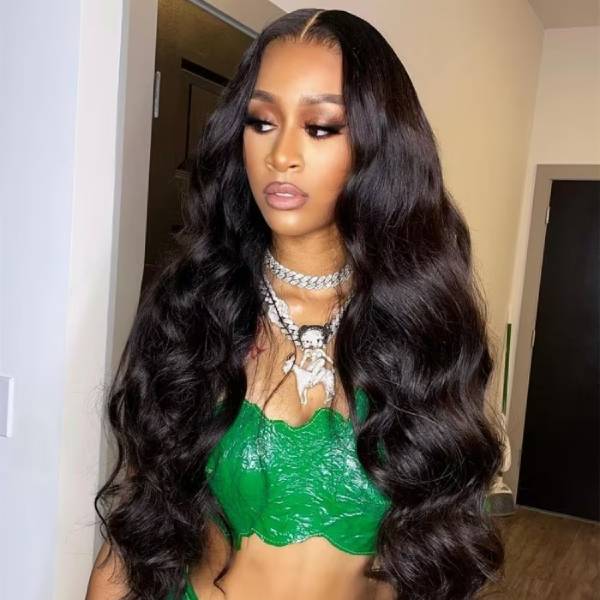 2.Wigfever Wear Go Wig Silky Straight 180% Density Glueless Human Hair HD Lace Closure Wigs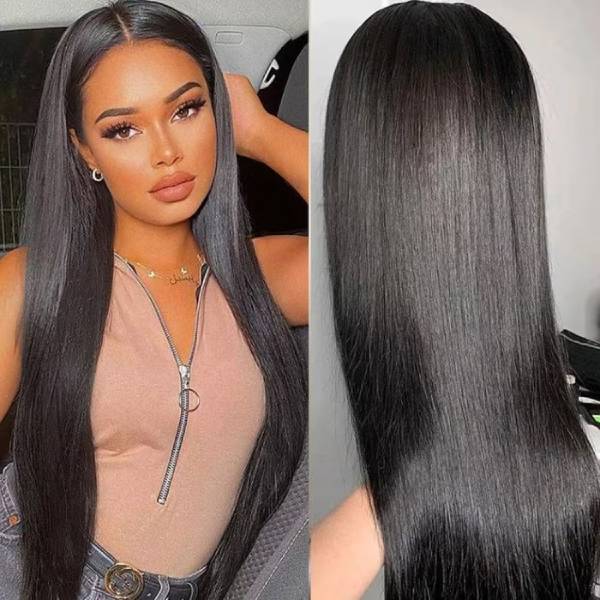 3.Wigfever Wear Go Wigs Preplucked HD Glueless Wig Mongolian Wand Curl Lace Closure Wig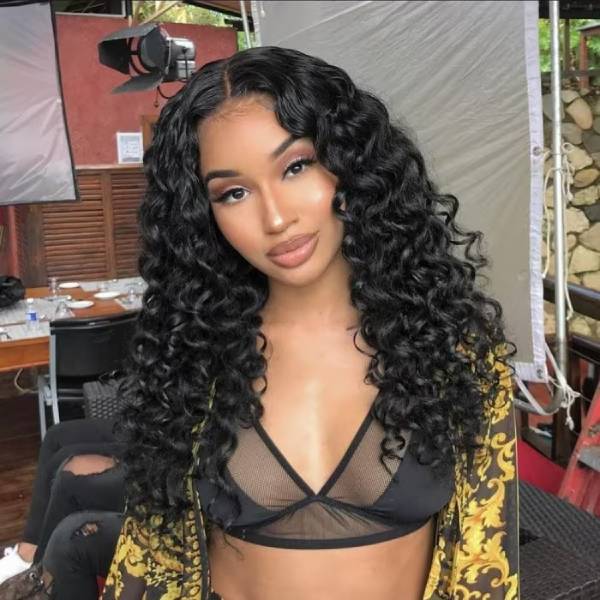 Conclusion
Now that you know how much it costs to install a wig, you may either do the installation yourself or visit a hairstylist. It's all a matter of personal preference. Of course, if neither installation method is to your liking, you can try Wigfever werego wigs.