Wigs have become a popular fashion item in recent years, as they offer a convenient and stylish way to change up your hairstyle without committing to a permanent change. One type of wig that has gained particular popularity is the 4x4 closure wig. If you are a wig beginner, read this post to know everything about 4x4 Closure Wig.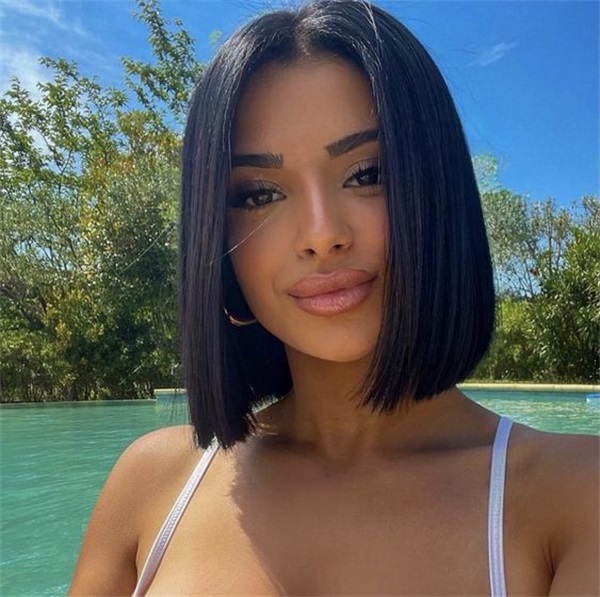 What Is A 4x4 Closure Wig?
A 4x4 lace closure is a piece of lace that has individual hair strands hand-tied to it. It is called a 4x4 closure because it measures 4 inches by 4 inches area. The lace piece is designed to mimic the natural scalp and hairline, making it look like the hair is growing directly from the scalp.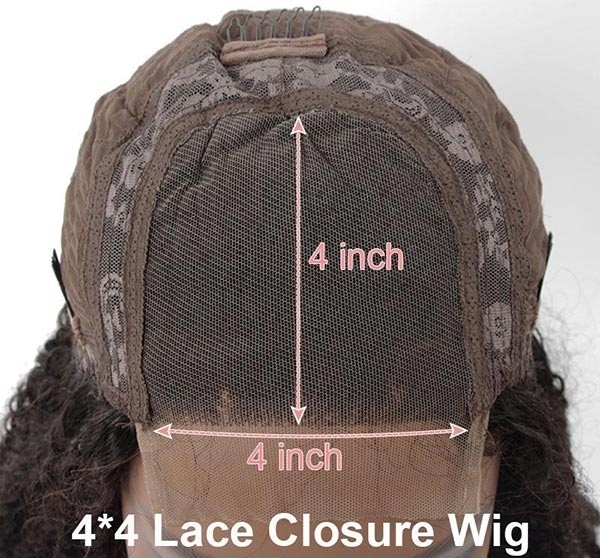 Why People Choose 4x4 Closure Wigs
Natural Look
One of the main reasons people opt for 4x4 closure wigs is that they provide a natural look hairline. The closure refers to the piece of lace that is sewn onto the wig, which creates the illusion of a natural hairline.
Lightweight and Comfortable
The weight of a 4x4 lace closure is about 2 ounces which are lighter than other types of wigs like lace frontal or full lace wig. Besides, they don't require as much gluing and customization as lace frontals. Lace closure wigs are more likely suitable for warmer weather, they are more breathable and comfortable in the warm season.
Save Money
If you're looking for affordable options, a closure wig is the way to go. These wigs are made with human hair and are more affordable than frontal and other types of wigs because of the smaller lace area. It is a very cost-effective choice. WigFever closure wigs are all made of 100% virgin hair at an affordable price which gives you the perfect convenience.
Versatility
The closure piece allows for parting in different directions, so you can create different styles without worrying about the wig looking unnatural. Additionally, 4x4 closure wigs are available in different textures and lengths, so you can find one that matches your natural hair or try a new look altogether.
Protection
Wearing a 4x4 closure wig can also protect your natural hair from damage. By wearing a wig, you can avoid heat styling and chemical treatments that can damage your hair. This can help your natural hair grow stronger and healthier.
FAQ
How to install a 4x4 closure wig?
1. Apply a wig cap over your hair and secure your edges. Use alcohol to clean your hairline, but avoid getting it on your hair.
2. Apply foundation that matches your skin tone to the wig cap to create a seamless look. Place the 4x4 closure wig over the wig cap and position it where you want it to go.
3. Use your finger or a toothbrush to lay the wig down and style the baby hairs with olive oil spray or mousse.
Note: Be careful not to damage your hairline or your natural hair when installing the closure wig, and make sure to use products that are safe for both your skin and hair.
How to make a closure look like a frontal?
Choose an HD lace closure wig. HD means high definition, which can better flawlessly blend in with your skin and give the illusion of a realistic hairline than a transparent lace wig.
Make sure all your natural hair is tucked back. This makes the hairline flat and natural. Even if you only have 5 inches to spare, it's possible.
Apply makeup to the underside of the lace patch. This will allow the lace to blend more naturally with your skin.
Customize baby hair effect, baby hair can add cute and vibrant to your hairstyle, making it more natural.
Can You Do the Side Part With a 4x4 Lace Closure?
Yes. You can do different parting styles with a 4x4 closure wig if your wig is a human hair wig. You just need to dampen the hair at the lace to give it any kind of partition you require.
What is the difference between 4X4 and 5X5 closures?
The main difference between 4x4 and 5x5 lace closure wigs is the size of the lace. 5X5 closure covers more area of your head with a little more volume.
How long does a 4x4 closure wig last?
The lifespan of a 4x4 closure wig can vary depending on how well it is cared for and how often it is worn. With proper care, a high-quality 4x4 closure wig can last anywhere from 6 months to a year or more. However, it's important to keep in mind that frequent heat styling or chemical treatments can shorten the lifespan of the wig.
Wigfever 3 Hottest 4x4 Closure Wig
Straight Human Hair Closure Wig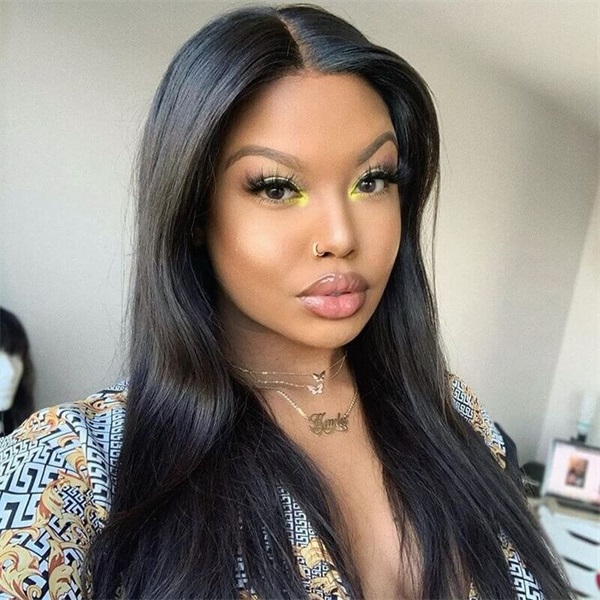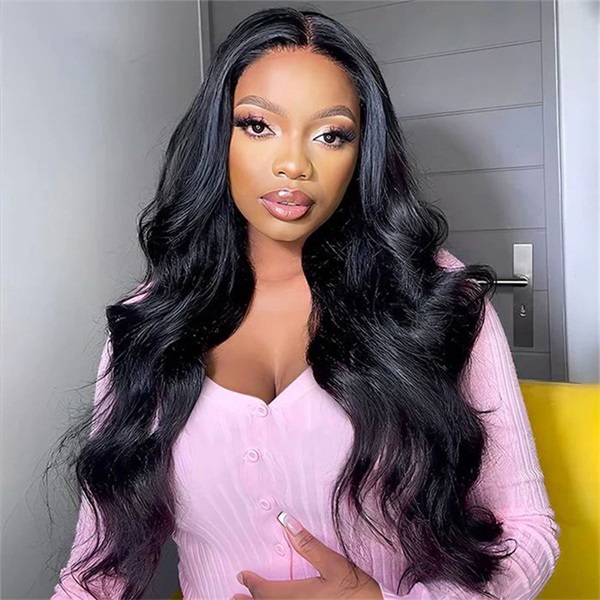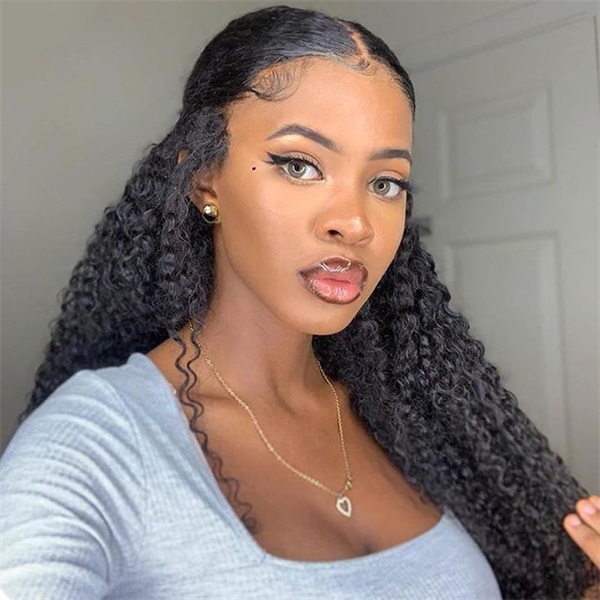 In Conclusion
In conclusion, 4x4 closure wigs have become a popular choice for many people for a variety of reasons. If you are considering wearing a wig to change looks, a 4x4 closure wig may be worth considering.